Christophe Bisson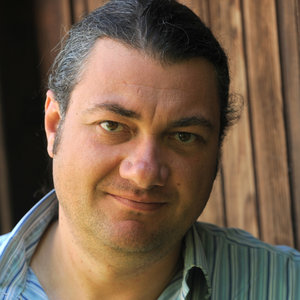 Born in 1969, Christophe Bisson lives and works in Caen. After studying philosophy at university, he devoted himself to the plastic arts and put on many exhibitions in France and worldwide.
In 2007, with Maryann De Leohe, he made the documentary, White Horse, which caught the eye of international festivals. Nominated for a Golden Bear at the Berlinale, the film was released on HBO. This first filmmaking experience marked a turning point: Christophe Bisson gradually gave up painting and, since 2009, he has focussed entirely on filmmaking.
Since then, he has been working simultaneously on a film cycle based on literary texts (Isaïe 43-44, Feast of Crispian, Entrée des écuyères et des tigres…) and a cycle that challenges norms through the prism of pathology (Road Movie, Au Monde, Sfumato…).