FEATURE FILM JURY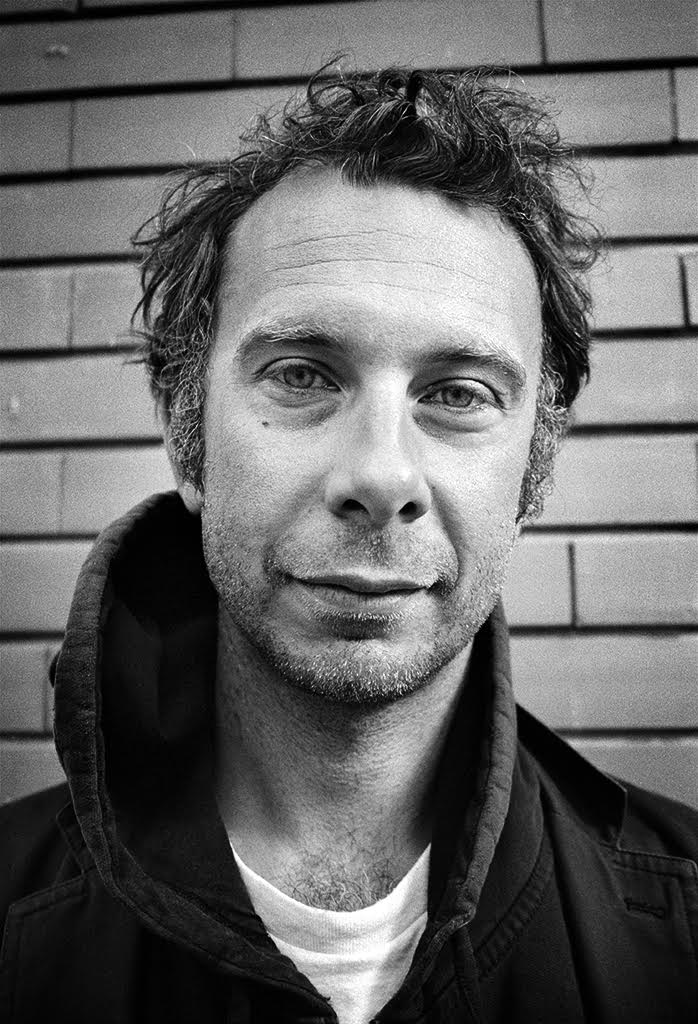 Alessandro Comodin is an Italian director who studied cinema in Brussels. He now lives in Paris, but he likes to shoot his films in the region where he comes from, Friuli, in the north-east of Italy, in the countryside and in the forest. This is where he feels comfortable doing his work. He has made three films for the cinema and he has never been able to say whether they are fictions or documentaries. : Summer of Giacomo (2012), Happy Times Will Come Soon (2016), The Adventures of Gigi the Law (2022).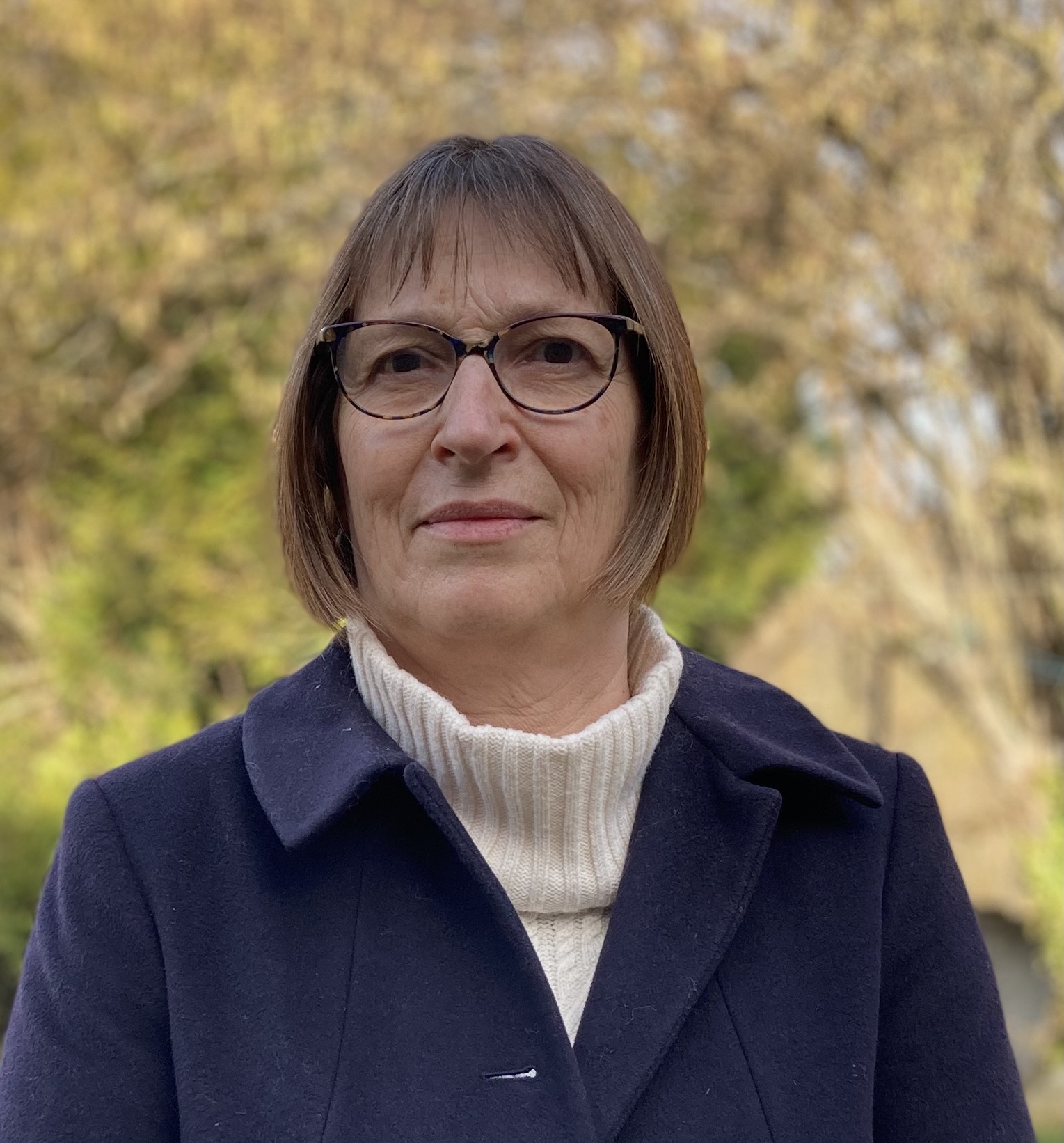 Annette Dutertre works mainly as an editor, notably on the films of Arnaud and Jean-Marie Larrieu, Noémie Lvovsky, Mathieu Amalric, Caroline Vignal, Michel Leclerc, Anne Fontaine, Claire Denis, Patric Chiha, David Teboul, Pierre Trividic and Patric Mario Bernard.
She also directed several documentaries: L'Homme libre (1992), Le Deuxième Homme (1997), Le Voyage express au Mans (2001), Journal d'un montage (2012). 
Since 2019, she is the co-director of the editing department of the Fémis.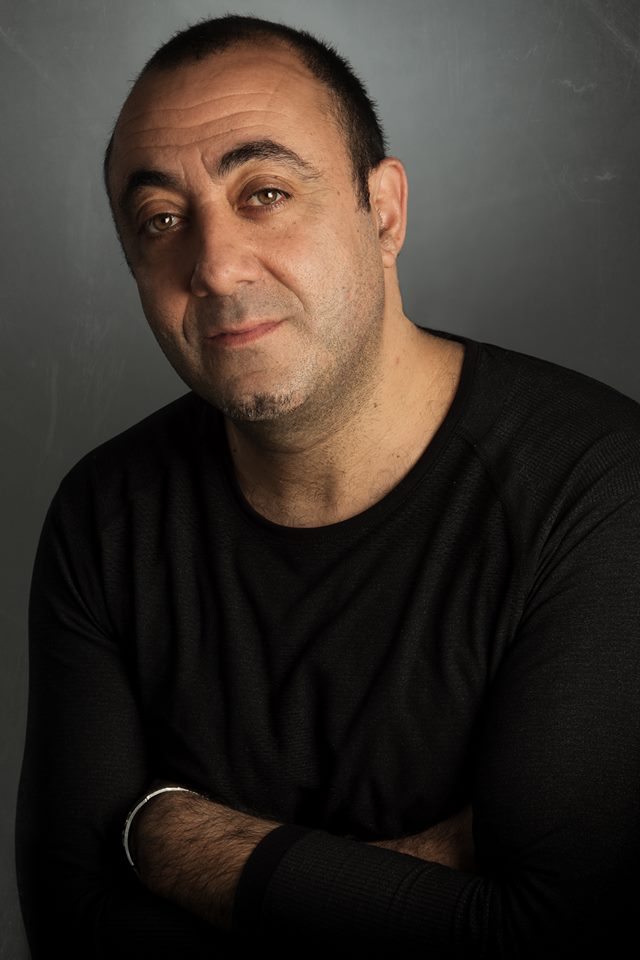 Born in Stockholm in 1970, Berni Goldblat is a swiss-burkinabè filmmaker. He has been directing, producing and distributing films since 1999, mainly documentaries in and on West Africa. In 2000, he co-founds "Cinomade", an association aimed at creating and disseminating audio-visual awareness-raising tools. In 2006, focusing on production, he
establishes Les Films du Djabadjah, an independent production company in Burkina Faso. He goes on to write and direct Ceux de la colline/The Hillside crowd, a multi-awarded documentary. In 2017 he directs his first feature fiction film Wallay, premiered at the Berlinale, selected at 250 festivals and released in 15 countries. Since 2011 Berni has been training documentary film script-writers. At the FESPACO 2021 the film Garderie Nocturne/Night Nursery by Moumouni Sanou that he produced wins the Golden Stallion Award for Best Documentary. In 2022 he joins the programming team of the Festival International du Film Francophone of
Namur (FIFF) in Belgium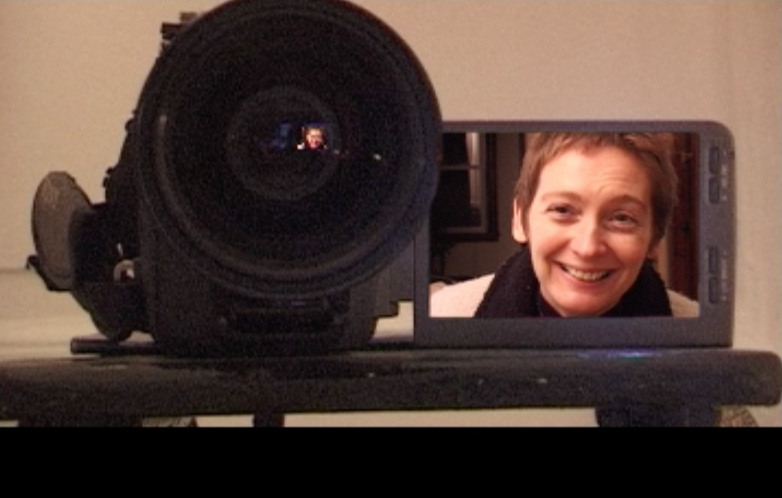 After graduating from IDHEC in 1977, Françoise Romand directed a short film, Rencontres…, then worked as an assistant director and assistant editor until 1985. She was trained at this school of documentary which flirts with fiction with humor and facetiousness. In 1985, her first film Mix-Up ou Méli Mélo (documentary-fiction) will start a career in English and a critical success in the USA. Appelez-moi Madame, confirms her style at the border of documentary and fiction, Golden Gate Award, which will lead her to teach cinema at Harvard (1999 – 2000). In 1987, she was awarded the Villa Médicis hors les murs in the USA. In 1995, the Film Center Art Institute (Chicago Museum) organized a retrospective of her early films. In 1999 and 2000, she taught film at Harvard University, USA. From 2000, in connection with her film work, she is interested in the ramifications on the Internet and organizes happenings on the Paris underground scene with her "Ciné-Romand" of which she publishes a DVD in 2009. Retrospective in Turin in 2019.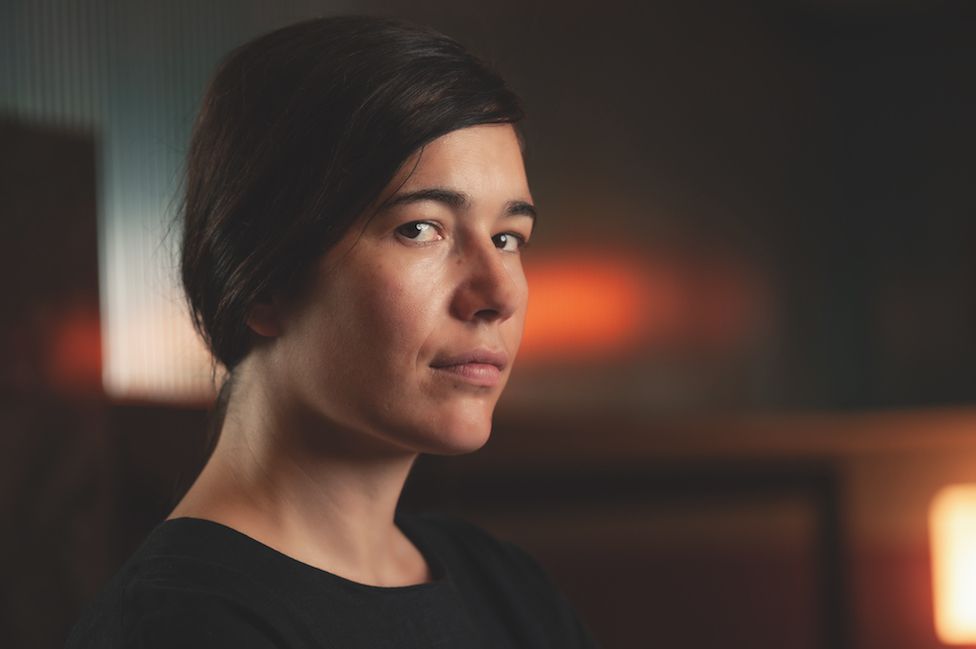 Eva Sangiorgi is a writer and programmer based in Vienna.
She collaborated with different festivals in Latin America and founded FICUNAM in Mexico City, festival she headed until 2018. She worked in film distribution, production and television broadcast. She is currently the artistic director of the Viennale, the Vienna International Film Festival. Since 2021 she coordinates of the Film Curating Studies Department at Elías Querejeta Zine Eskola (EQZE), in San Sebastian, Spain.
---
SHORT FILM AND FIRST FILM JURY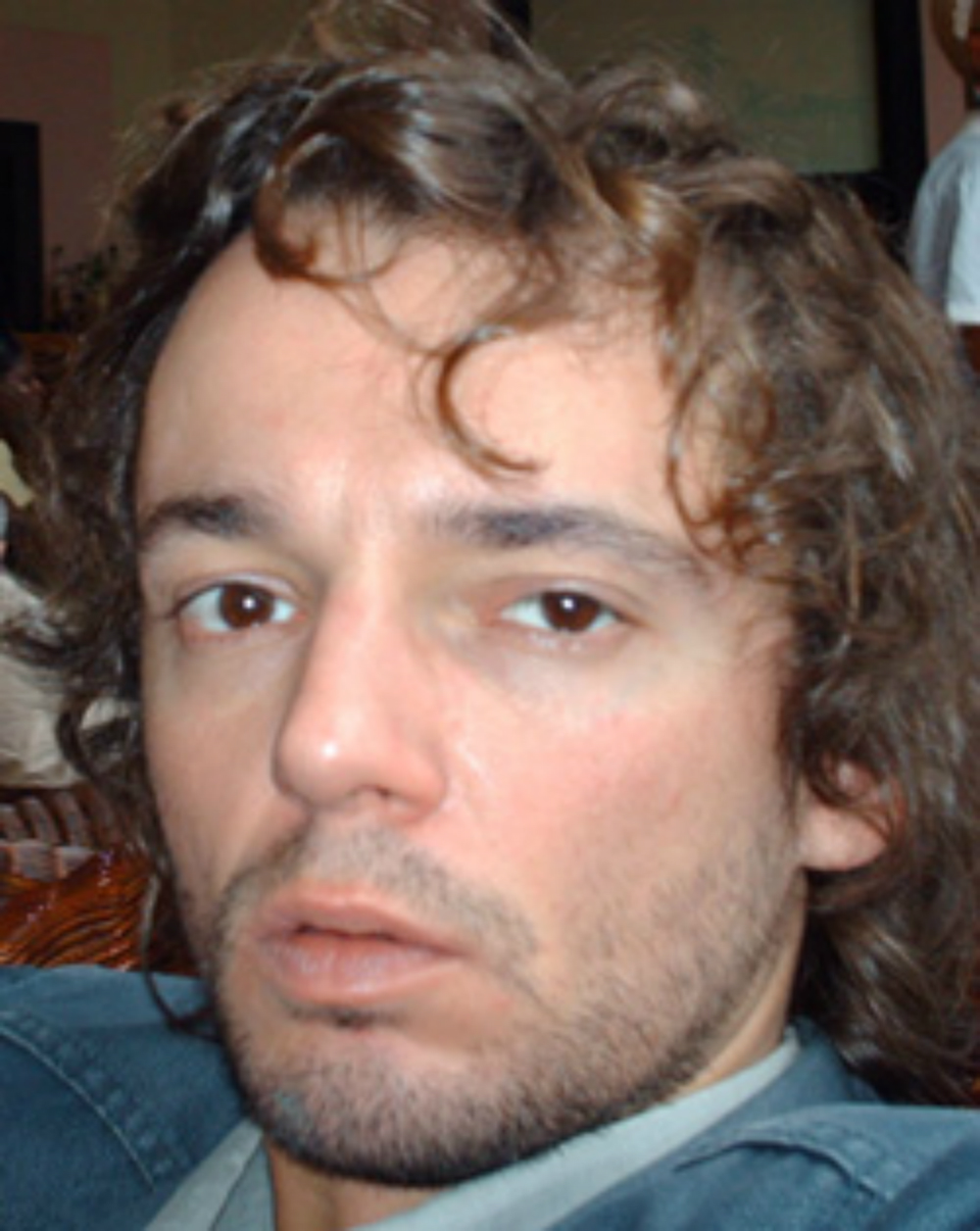 Born in Lisbon, Portugal, Francisco Ferreira is a journalist and film critic, and has a degree in Mechanical Engineering from the Technical University of Lisbon, where he started programming for the university film club. He has written numerous texts for film festival catalogues, collective books and international film magazines such as Cahiers du Cinéma, Film Comment, Cinema Scope and Caimán Cuadernos de Cine. He served as a jury member at the 22nd Settimana Internazionale della Critica, Venice 2007; the 63rd Locarno Film Festival 2010 (Opera Prima); and in the 51st Semaine de la Critique, Cannes 2012, among others. He has been a resident film critic for the Portuguese newspaper «Expresso» since 1998.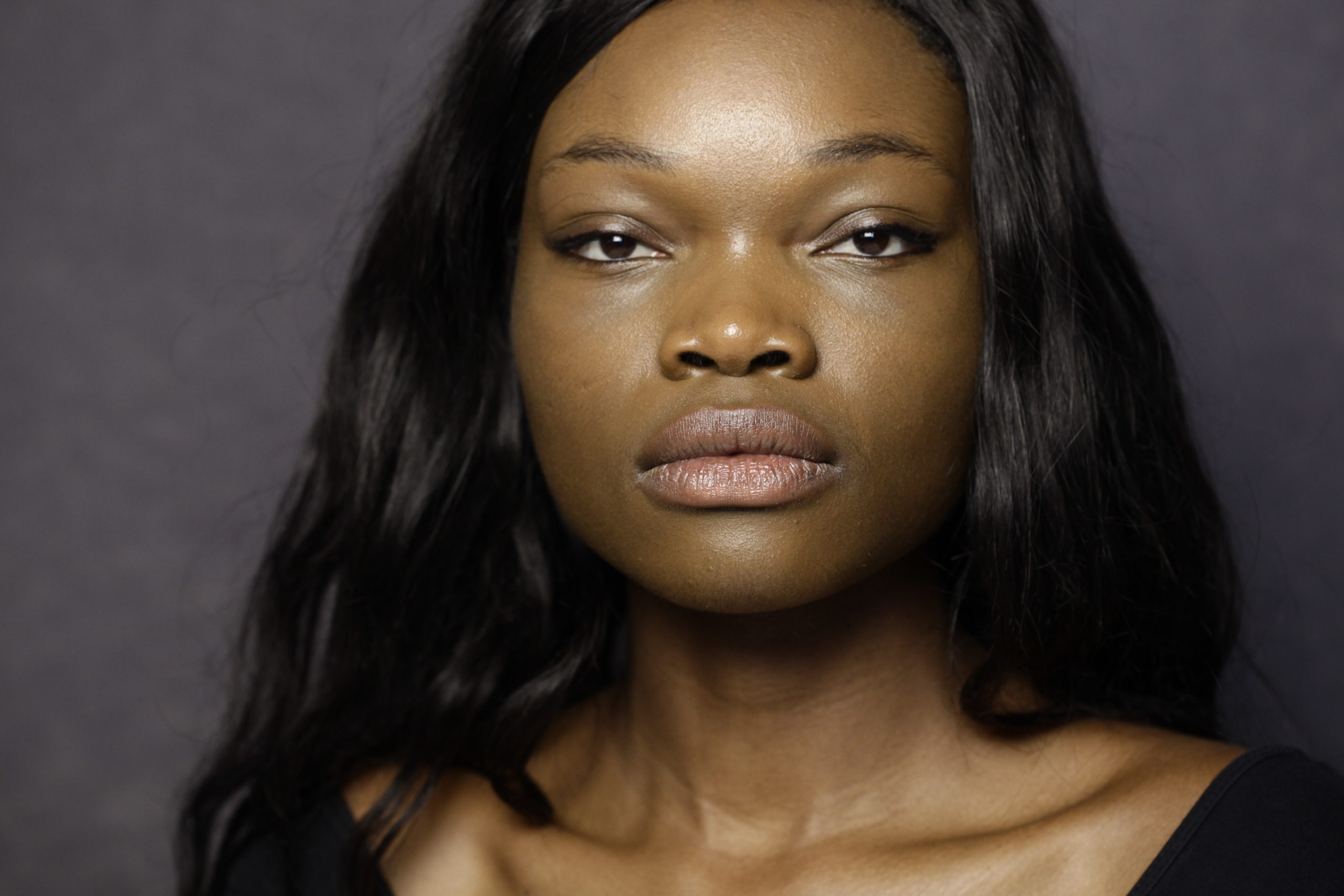 Guslagie Malanda is an actress and independent curator. One of her latest projects includes the public programme event Personal Messages to Sarah Maldoror (talks, performances, and screenings with artists, filmmakers and activists) at Doc (Paris, dec. 2021)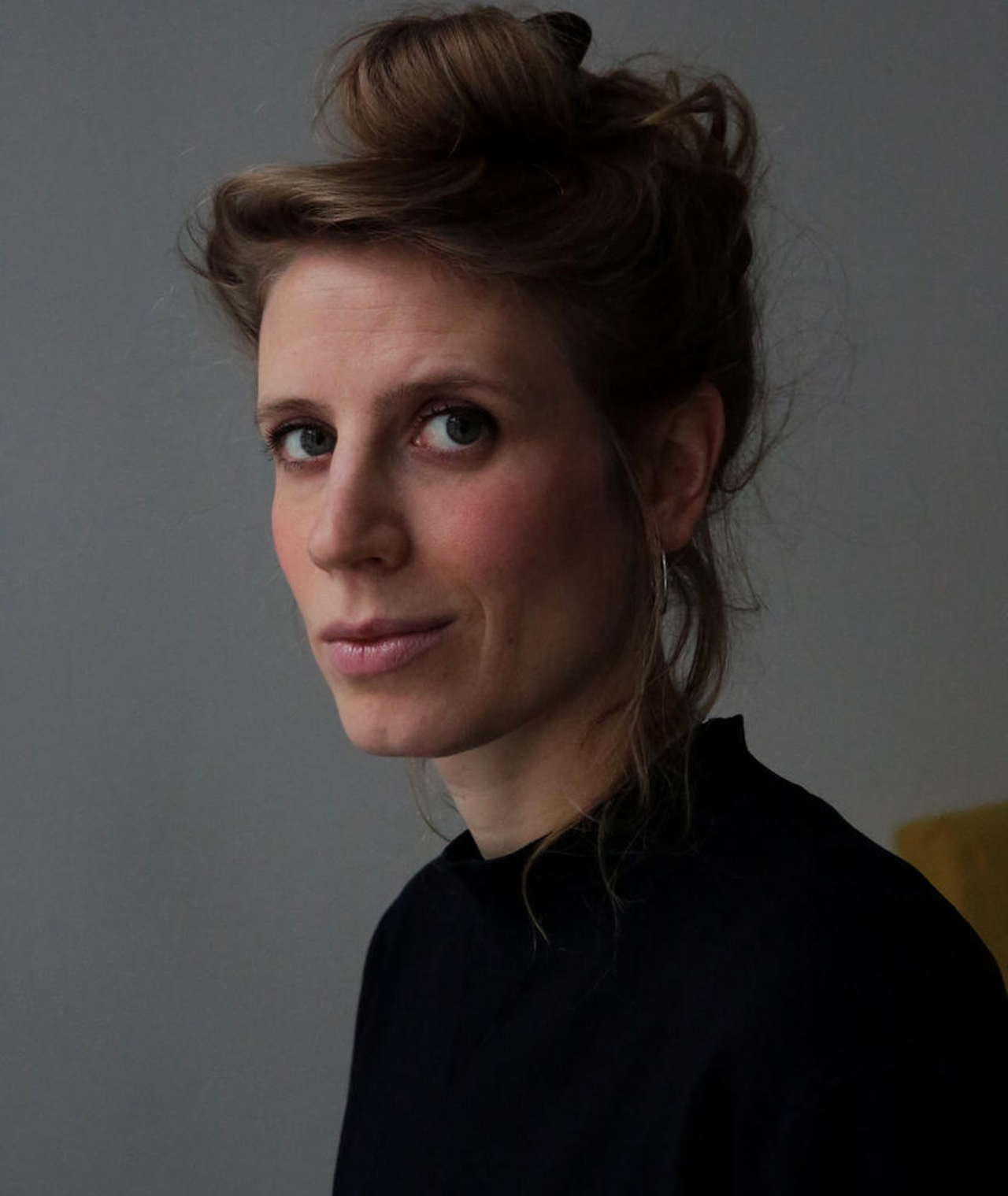 Caroline Pitzen (born in 1986 in Berlin) is a filmmaker and artistic researcher. She studied Cultural Studies in Frankfurt/Oder and Madrid and afterwards Art and Media at the University of the Arts Berlin. Her graduation film Out of Place premiered at the Festival de Films de Femmes de Créteil in 2017. Since 2016, she has been teaching documentary film within the international film education programme, Cinema en curs. She is co-founder of Atelier Izola, a collective studio of female artists, writers and researchers, as well as of OKNO, a collective platform for filmic art production and artistic collaborations. FREIZEIT oder: das gegenteil von nichtstun, her first feature film was in competition at Cinéma du réel in 2021. She lives and works in Berlin.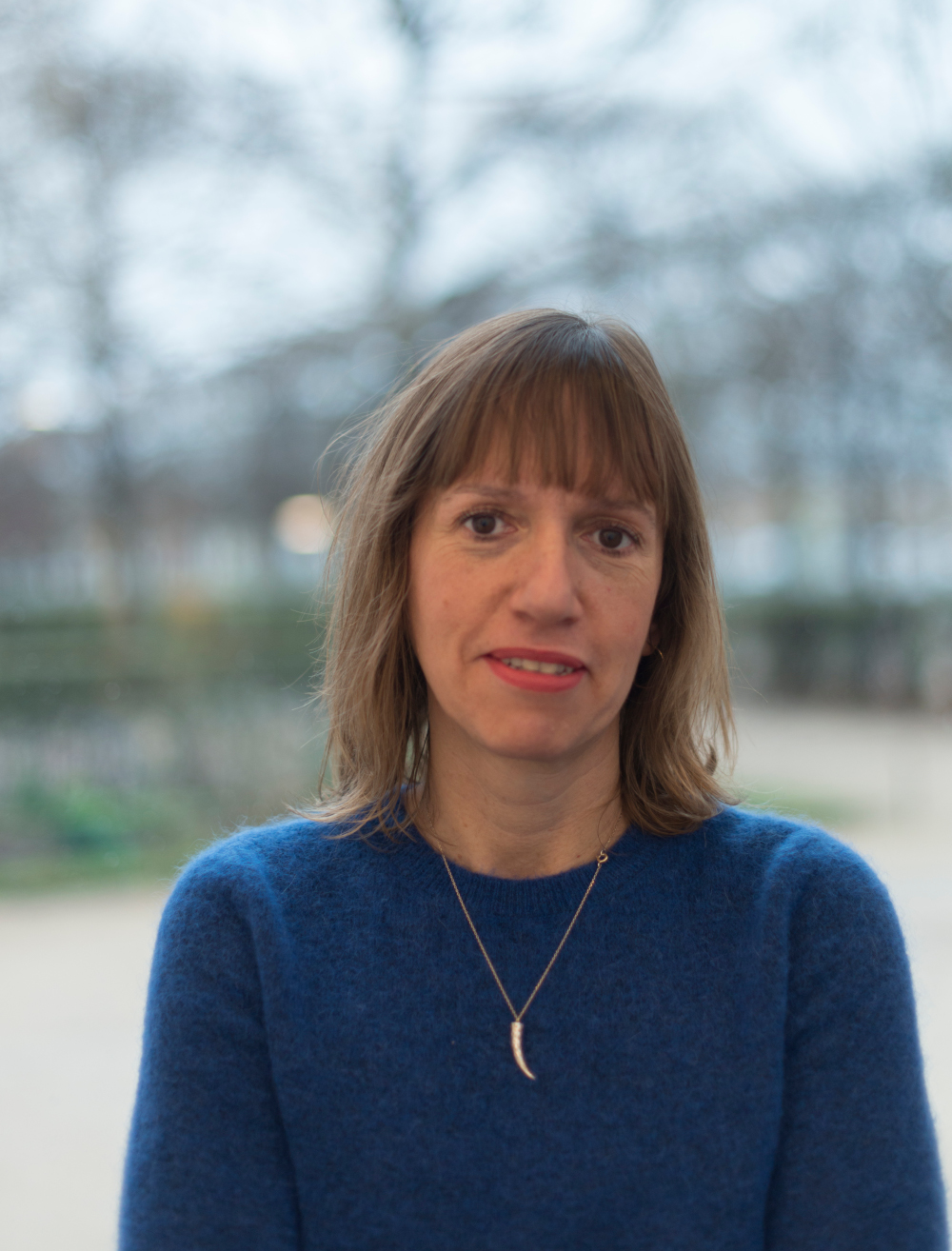 An art historian, Marta Ponsa is responsible for artistic projects and cultural action at the Jeu de Paume, where she organizes film cycles, conferences and performances. She is also an exhibition curator and has carried out projects on European photography from the 1920s to the 1950s, on video, experimental and documentary cinema, and on digital creations. She regularly intervenes in international institutions dedicated to the image and contemporary creation, film festivals as well as in educational institutions such as the National Superior School of Photography of Arles, the Pompeu Fabra University of Barcelona and the University of Geneva. Her latest exhibitions include "The Supermarket of Images" with the philosopher Peter Szendy and the series of exhibitions "Works in Progress" on film creation with Noëlle Pujol, Ben Rivers and Ana Vaz. She is currently preparing an exhibition of the artist Marine Hugonnier and a film program with Pedro Costa.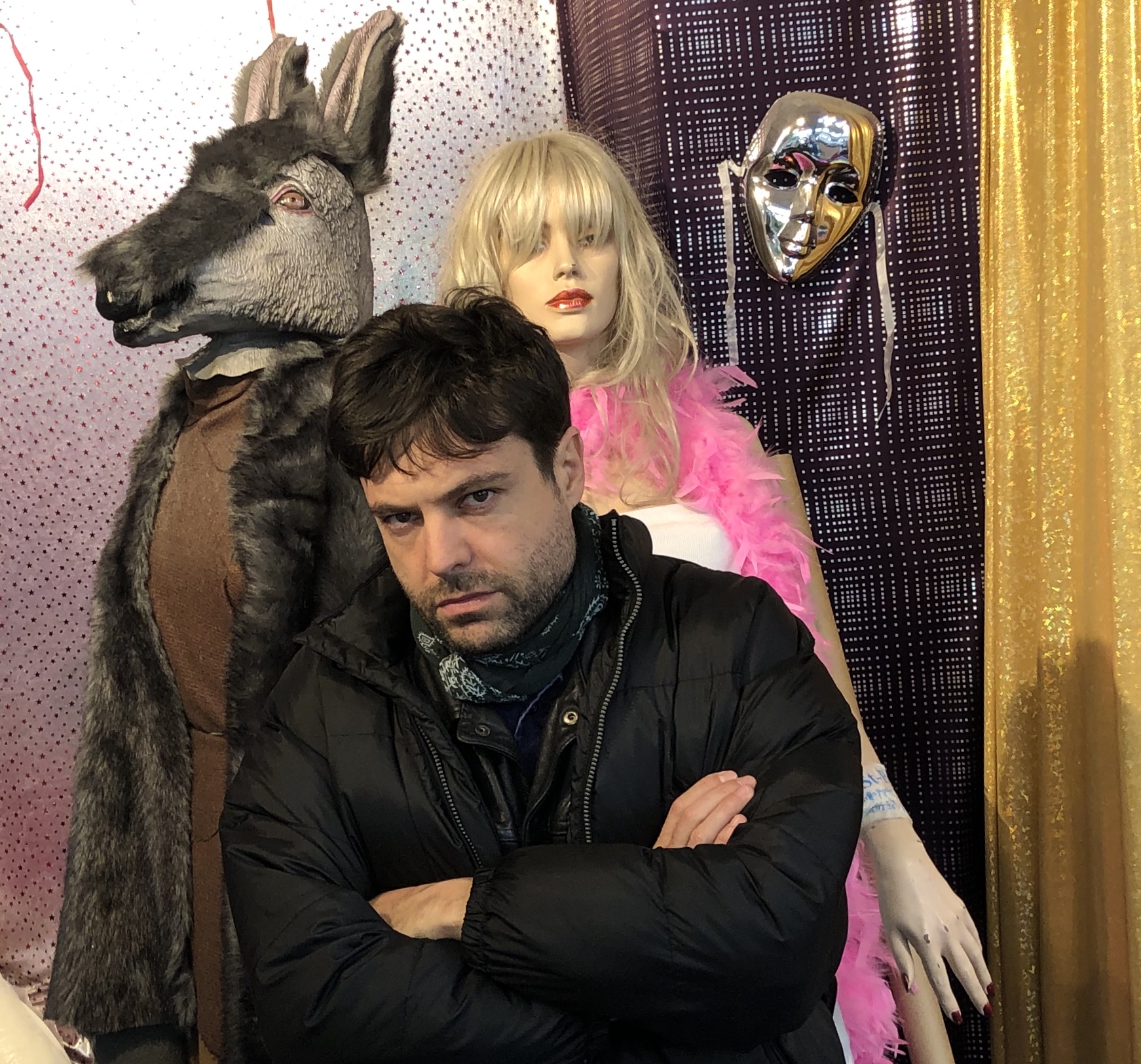 Since 2001, Virgil Vernier's films have crossed fiction and reality, archaic and contemporary. Among them are Thermidor (2009), Pandora (2010), Orléans (2012), Mercuriales (2014), and Sophia Antipolis (2018). His films have been selected in numerous international festivals including Cannes, Locarno and Berlin.
---
JURY OF THE CLARENS HUMANIST DOCUMENTARY PRIZE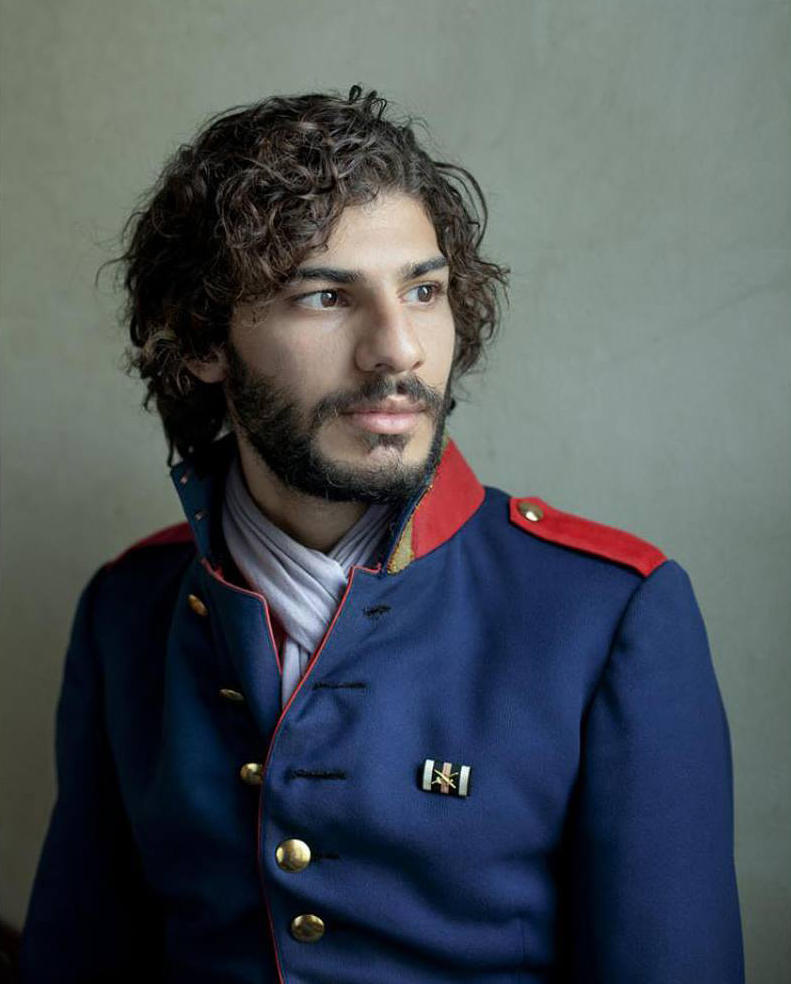 Boubkar Benzabat is a cinematographer since fifteen years. Born in Paris, he works worldwide, on documentary projects (Vivant! by Vincent Boujon, Be Natural: The Untold Story of Alice Guy-Blaché by Pamela Green, Zef by Rayhane Chikhoun, Babel Plaza, An Oasis In The Exile by Jean-Jacques Cunnac...) but also on fiction or advertising. He likes to move from one world to another, from one format to another. He recently created his own production company, with which he also develops documentary and fiction projects with directors he likes to work with.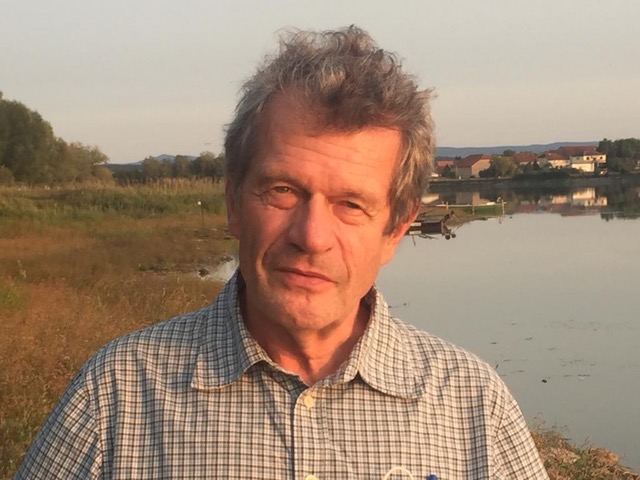 François Caillat is the author-director of around twenty films and documentary essays for television and film. Among which : Une jeunesse amoureuse, Bienvenue à Bataville, L'Affaire Valérie or Triptyque russe. He is also the author of a novel, La Vraie
Vie de Cécile G., published in 2021 by Éditions Gallimard.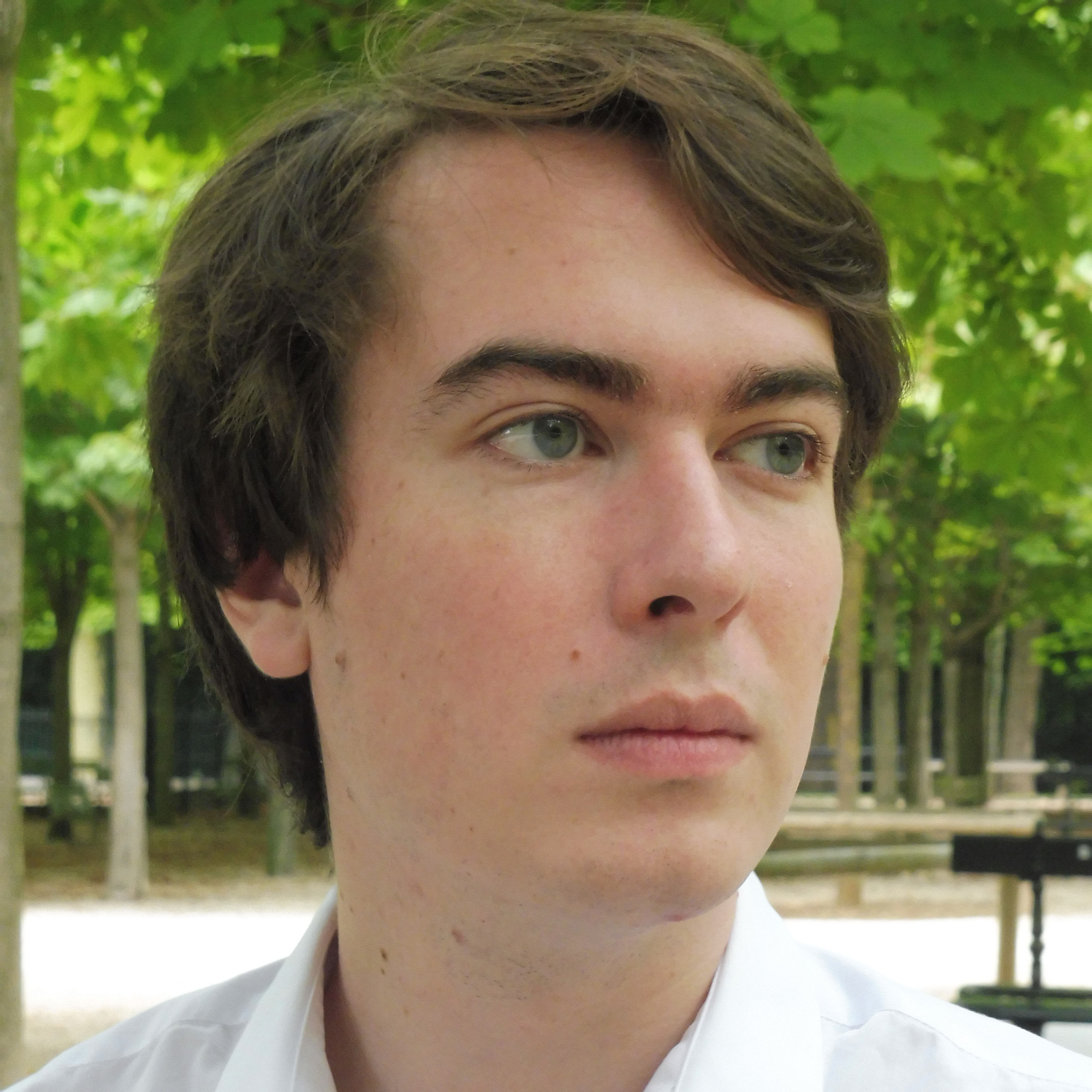 Born in 1989 in Paris, Hadrien Frémont studied Fine Arts at the Sorbonne University where he obtained a Master's degree "Spaces, places, exhibitions, networks". He then continued to study at the IESA Arts and Culture where he obtained the title of Expert in the marketing and distribution of contemporary art works. He developed a personal artistic practice on urban space and virtual cartography, a dialogue between real and digital plans. He then explored the role of a curator of an exhibition that he created around young contemporary artists questioning in a multidisciplinary approach the theme of the city, in a prospective vision. The event took place at the Cité Descartes, in Marne-la-Vallée, a sustainable city cluster in Greater Paris.
Since the end of 2020, he is working as a freelance for the Clarens Foundation striving to promote any activity aimed at redefining humanist values in contemporary terms. In this context, Hadrien Frémont will be part of the Jury, representing the Foundation, at the Clarens Foundation Humanist Documentary Award.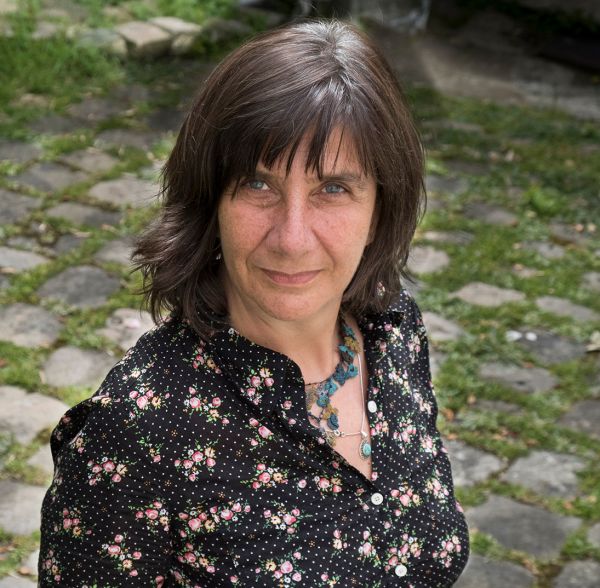 After a BA in philosophy, Manuela Frésil worked as an editing intern with Jean Rouch at the Comité du Film Ethnographique, then entered La Fémis. With her "classmates"  Françoise Bernard, Juliette Cahen, Ariane Doublet and Pascal Goblot, she co-directed Terre-neuvas (Audience Award at Visions du reel, Nyon, in 1993). Between 2007 and 2011, she made Entrée du personnel, which won the Grand Prix in the French competition at FID Marseille and has screened at many festivals. Her film Le Bon Grain et l'Ivraie was in competition at Cinéma du réel in 2019.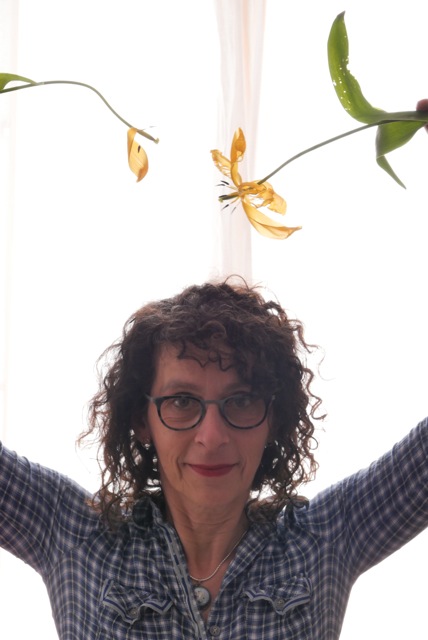 Anne Morin's first documentary, Roofs Over My Head, was selected in 2003 at Locarno, Buenos Aires and Trieste. She then filmed a series of documentary portraits in Europe for television. In 2007, she co-directed It's Always the Same Story, a short documentary film in animation. While the war broke out in Mali, she started the production of the web series How Is It Going in Bamako? in 2013. As a writer, Anne Morin contributes to the writing of many documentary projects, and regularly collaborates with Arte for the selection of films and documentary projects. Her latest film is entitled Child's Play.
---
YOUNG JURY
Alessandro Cocola, Samuel Dijoux Juliette Durel, Corentin Grassin, Mila Mouchel, Sirandou Soukouna accompanied by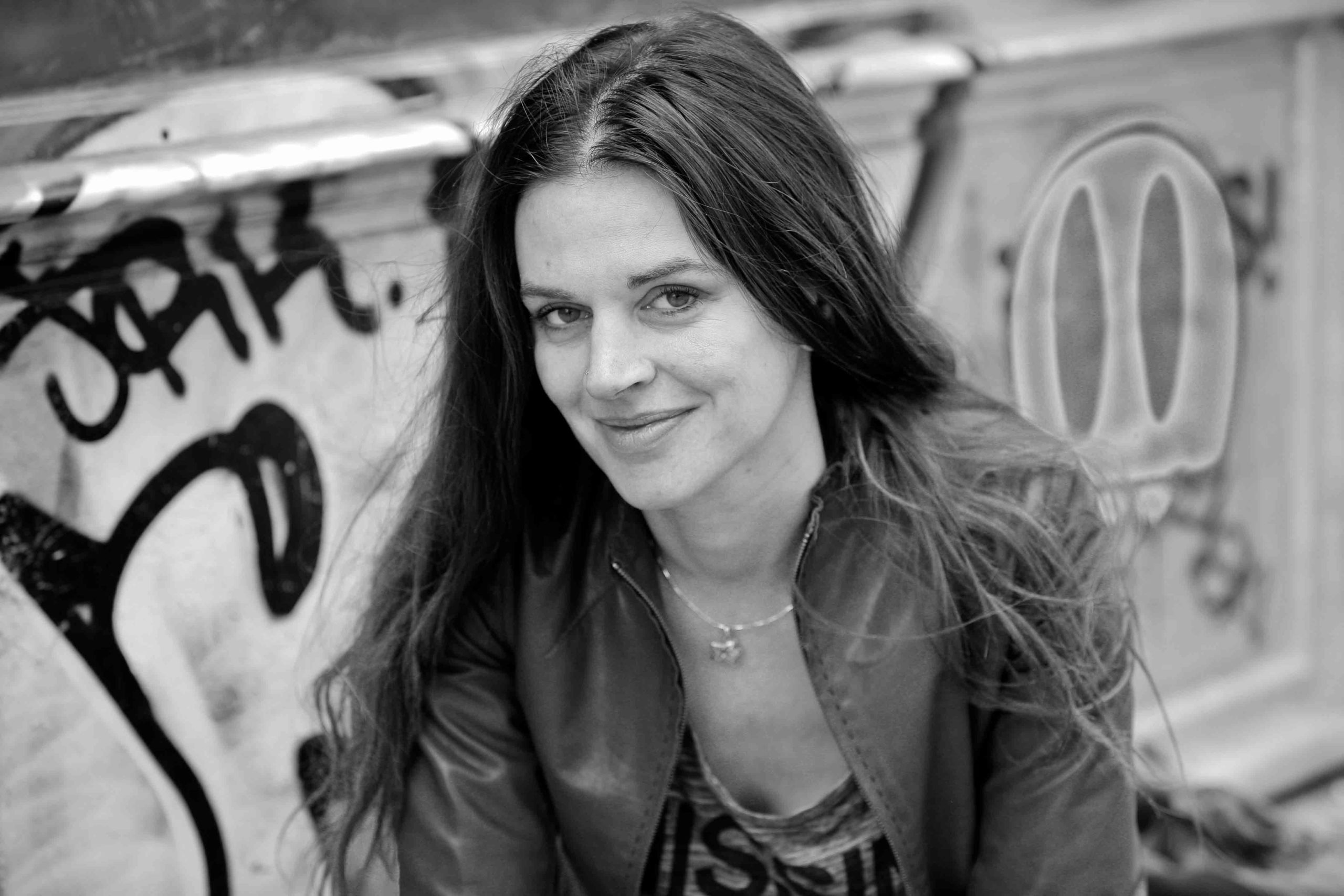 Fleur Albert
Born in 1972 in Nantes, after studying modern literature and cinema, Fleur Albert worked as an assistant to Jean-Michel Carré among others. Between 1999 and 2001, she became Jean-Luc Godard's assistant on Eloge de l'Amour while beginning to write and direct her first films. She then directed Clarisse est partie for France 3 and Le Silence des rizières released in 2006 and received several awards in festivals.
In 2009, she received the Louis Marcorelles Prize at Cinéma du réel for Ecchymoses. There, between two rehearsals with her actors, she shot a short performance film with Tricky, Boys Tricky (2008). Stalingrad Lovers, her first feature film is part of the ACID selection Cannes 2012 and circulates in several festivals in France and abroad (Belfort, BAM New York City). At the same time, in the continuity of the series Cinéastes de Notre Temps, in 2013, she directed a portrait of filmmaker Vincent Dieutre. In 2017, Fleur Albert was awarded the Bourse Lumière (Villa Médicis Hors-les- Murs) in cinema for her feature film project, Et j'ai tiré sur les Cow-Boys. 
---
LIBRARY JURY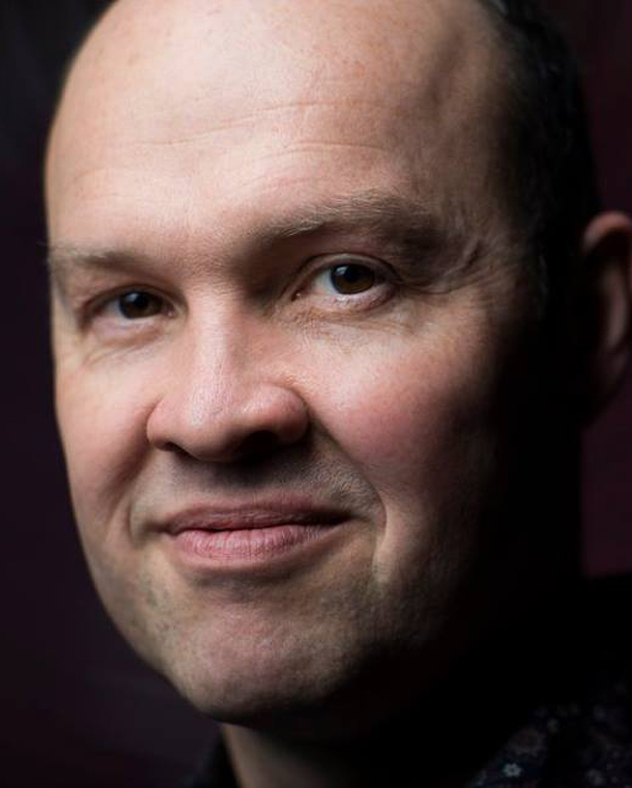 Matthieu Chatellier studied cinema at CinéSup in Nantes and then at the ENS Louis Lumière in Paris. Between 1997 and 2004, he directed his first fiction films while organizing cultural actions in underprivileged areas of Amiens and Caen. In 2006, while a vast social movement mobilized the universities against a new type of work contract, Matthieu Chatellier directed with Daniela de Felice the film (G)rêve général(e) (2008). In 2010, he directed Voir ce que devient l'ombre, which evokes his meeting with artists Cécile Reims and Fred Deux. Doux amer (2011) is the filmmaker's diary of the time when he learns that he has a serious illness. In Sauf ici, peut-être (2013), the director immerses himself in a small Emmaus community on the edge of a wood.  With La Mécanique des corps (2016), Matthieu Chatellier describes the acceptance of the hybridization of the body among amputees. He returns to fiction and co-directs with Daniela de Felice in 2019 for the short film Angèle à la casse. He directed the same year the feature film Nos forêts, between fiction and documentary.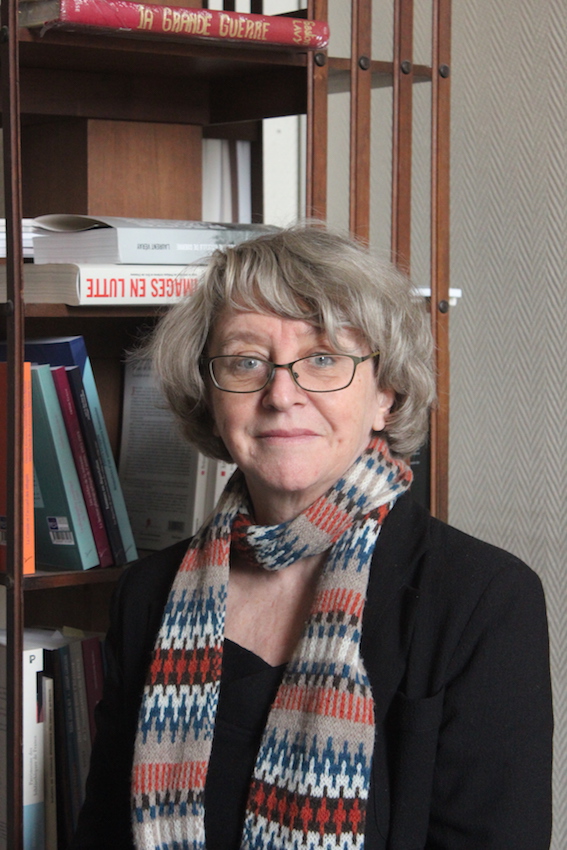 After a career at the Bibliothèque nationale de France, Valérie Tesnière, General Curator of Libraries, has directed La contemporaine at the University of Paris Nanterre since 2009. A research library, archive center and museum of international contemporary history, this century-old institution opened to the public in 2021 a building designed by architect Bruno Gaudin on the Nanterre campus, highlighting an exceptional heritage within a university museum.
Scientific curator of the permanent exhibition, L'Atelier de l'histoire, Valérie Tesnière is also director of studies at the École des hautes études en sciences sociales.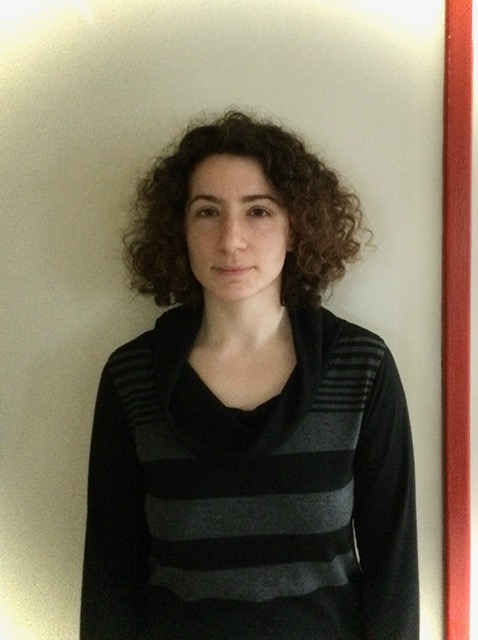 Alexia Vanhée is a library curator and has been in charge of collections and partnerships for documentary films at the Bibliothèque nationale de France since 2020. Formerly a volunteer at the Festival International du film documentaire émergent, she is also a member of the Images en bibliothèques selection committee.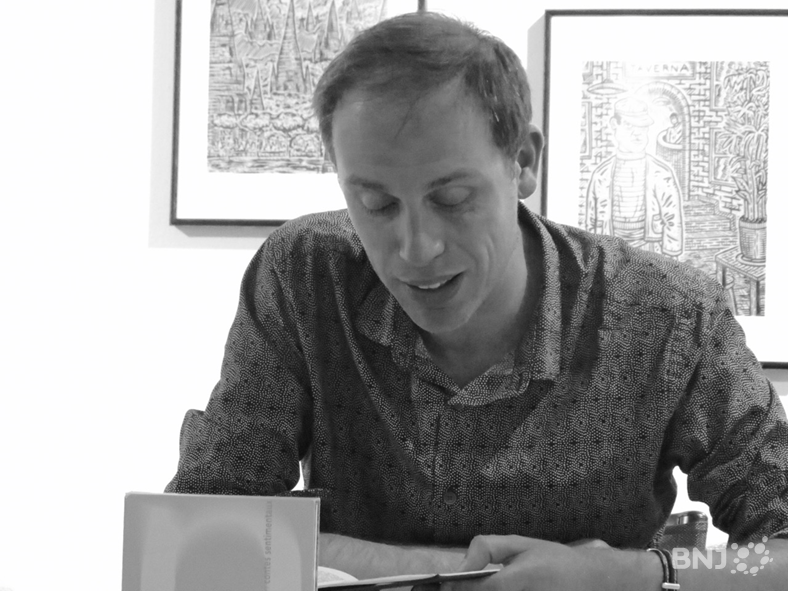 Fabien Velasquez did an internship in 2001 at the Maison du Doc, with the first class of the Lussas doc school. Media librarian since 2003, first at the Espace multimédia Gantner (Territoire de Belfort), where he participated in the first edition of the Month of the cross-border documentary film France-Switzerland. Contributions to the exhibitions of Yann Beauvais. Volunteer at the Entrevues festival gazette. Since 2019, joined the library of the École nationale supérieure de la photographie (Arles).  Since January 2022, president of the association OVNI. A zigzag course in various forms of images between visual art, experimental cinema and documentary film.
---
JURY OF THE INTANGIBLE CULTURAL HERITAGE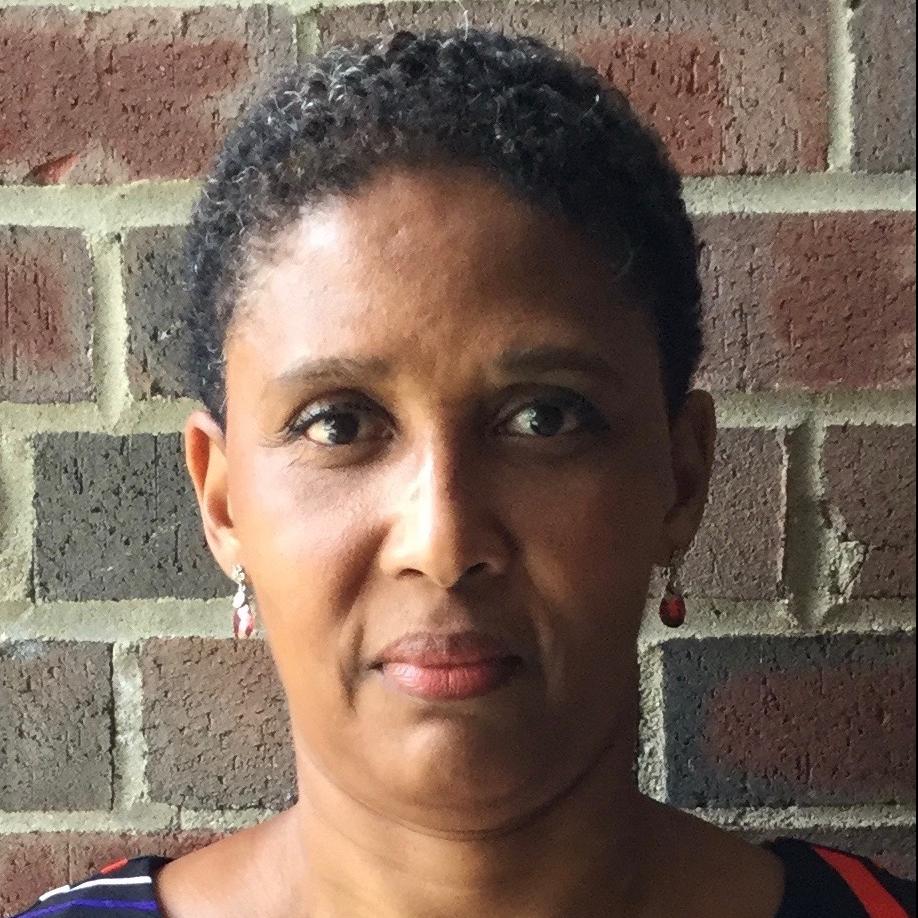 Dominique Cyrille is an ethnomusicologist specialized in the music and dance traditions of the Caribbean geocultural area. She was a research professor in the African and African-American studies department at Lehman College (City University of New York) from 1999 to 2008. She became responsible for the heritage mission of the center of music and dance of Guadeloupe, the Rèpriz center in September 2008. She is currently an advisor for museums, intangible cultural heritage and scientific and technical culture at the Department of Culture, Youth and Sports of Guyana.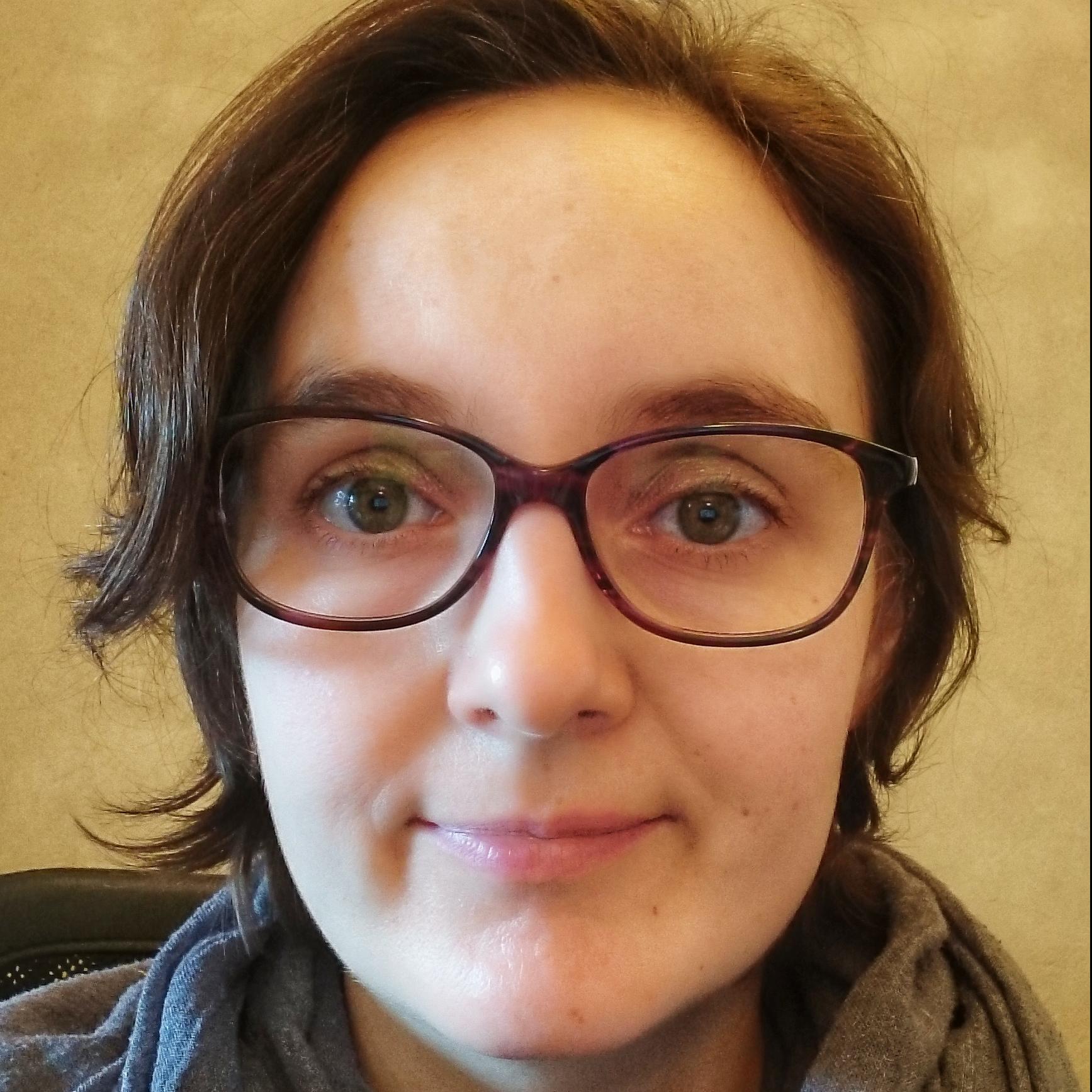 Lily Martinet is the head of the French Center for Intangible Cultural Heritage. From 2018 to 2021, she was a Senior Research Fellow at the Max Planck Institute Luxembourg for Procedural Law. She defended a thesis on traditional cultural expressions in international law in 2017. She was admitted to the bar in 2014. She is also a graduate of the École européenne supérieure d'art de Bretagne.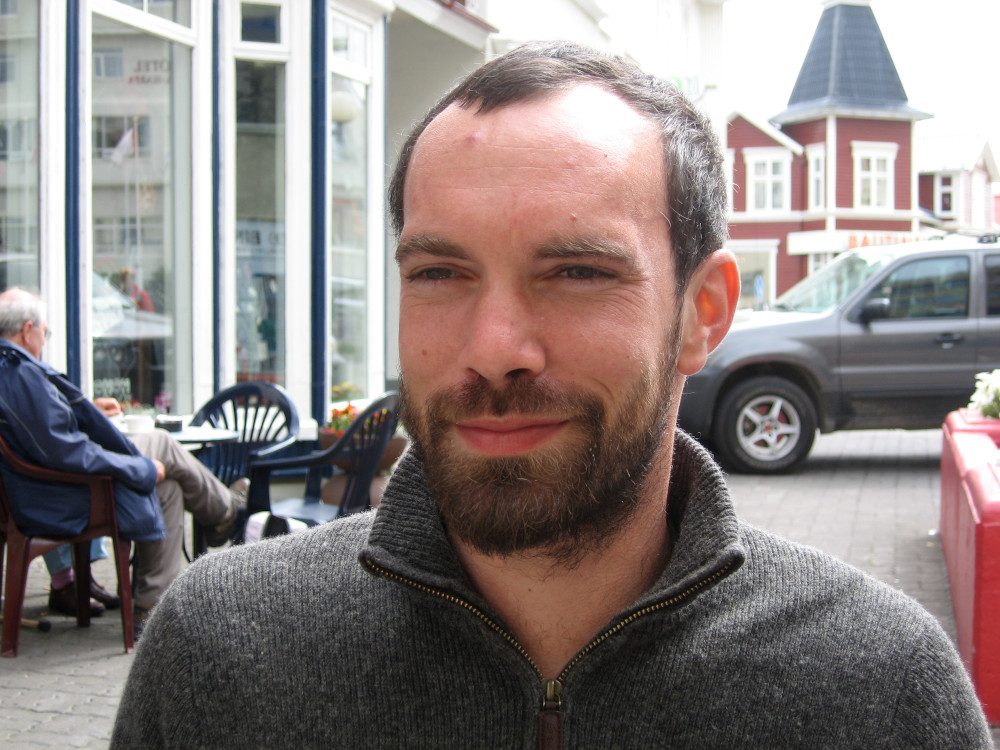 Damien Mottier is an anthropologist and film director, responsible for the master's in documentary cinema and visual anthropology at the University of Paris-Nanterre.
---
ROUTE ONE/DOC JURY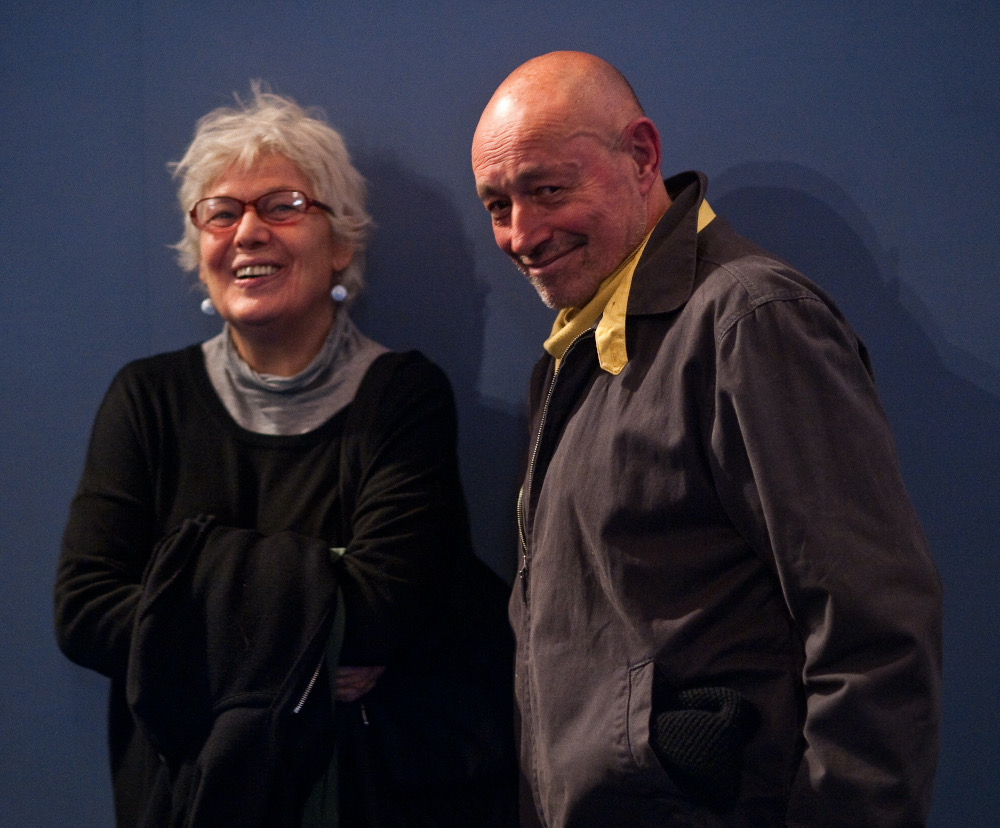 Initially an actress, Claudine Bories directed her first film for the cinema, Juliette du côté des hommes, which was selected at the Cannes Festival in 1981 (Perspectives du cinéma français). Between 1983 and 2002, she directed Périphérie, a creative center in Seine Saint Denis devoted to documentary films. She created the Rencontres du cinéma documentaire. In 1994 she was vice-president of the ADDOC association, a think tank for French documentary filmmakers. It was there that she met Patrice Chagnard.
Après des études de philosophie, Patrice Chagnard voyage plusieurs années en Orient et en Asie. De retour en France il se consacre à la réalisation de films documentaires pour la
télévision. Il filme les paysans sans terre au Brésil, en Afrique et au Bangladesh. Dans les années 80, il s'intéresse aux sagesses orientales (Zen, le souffle nu; Swamiji, un voyage intérieur). En 1995, son premier film pour le cinéma, Le Convoi, est un road movie. En 1992, il fonde avec d'autres cinéastes documentaristes l'association ADDOC dont il est le Président.
From 1995 they collaborate on each other's films. They have been co-directing since 2005.
In 2017, the BPI organized a retrospective of their films at the Centre Pompidou.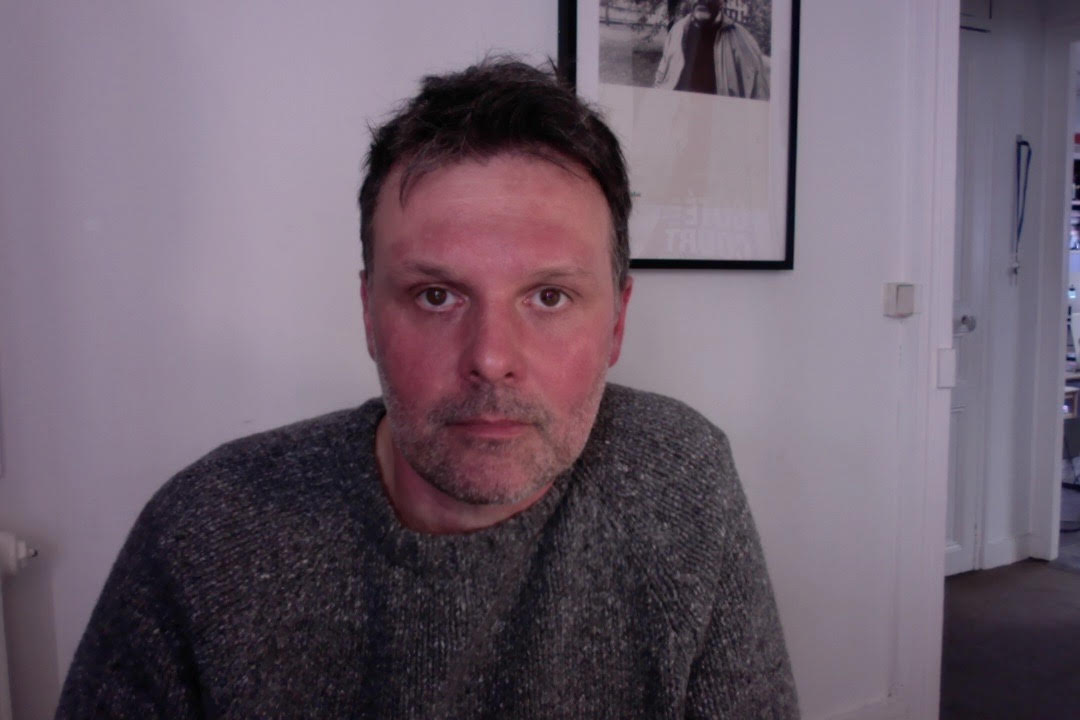 After having been a producer of films of all genres and lengths for 20 years and after having directed several short fiction films, Sébastien de Fonseca is now the general secretary of the Côté court festival in Pantin.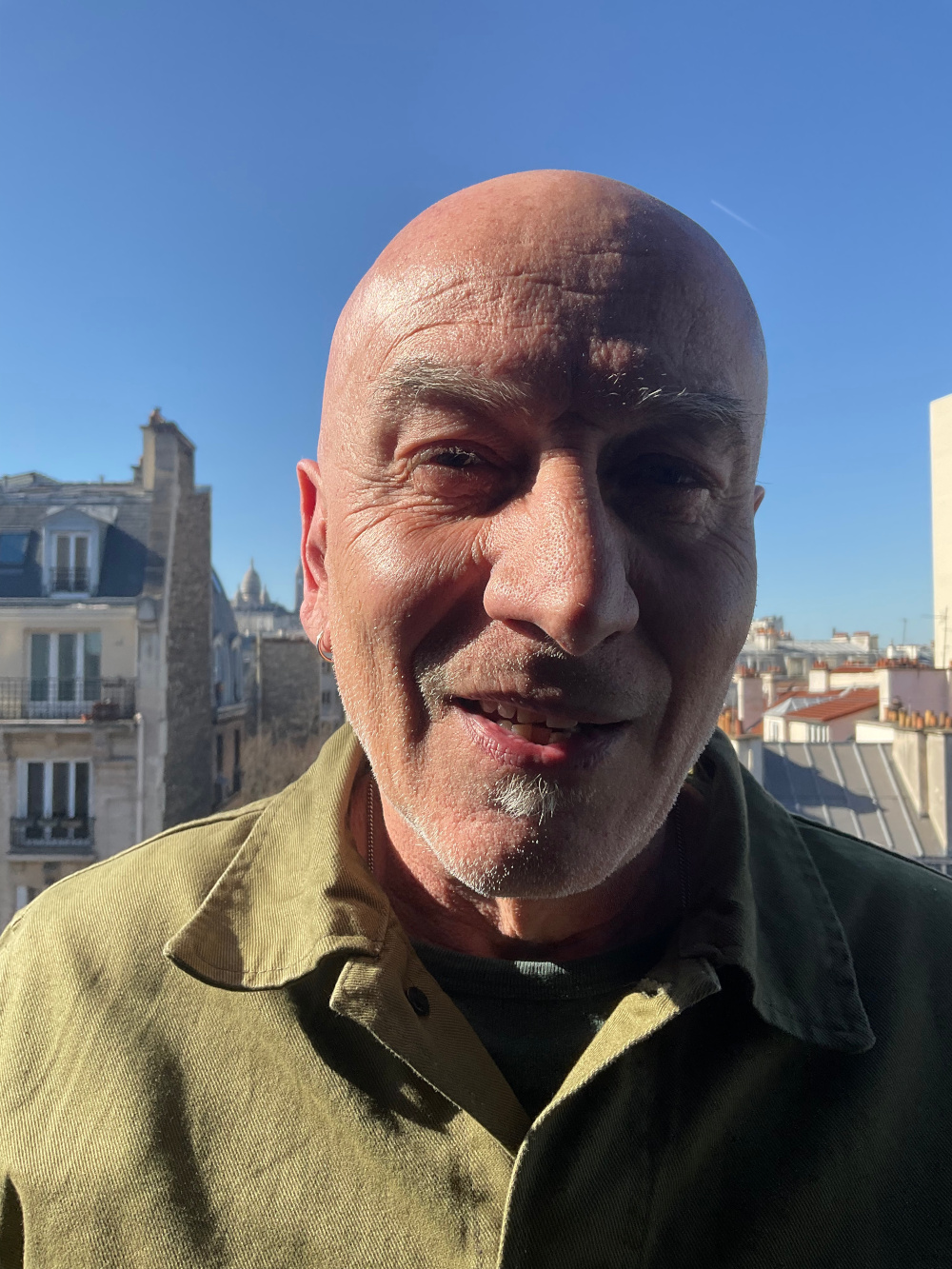 Marc Guiga is in charge of acquisitions for the CNC-Images de la culture catalog.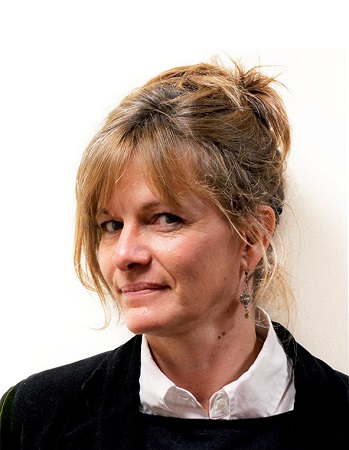 Anne Luthaud is since 2012 the general delegate of GREC (Groupe de Recherches et d'Essais Cinématographiques, created by Jean Rouch in 1969 and supported by the CNC), an association that finances, produces and accompanies first short films. After having been director of studies at the Fémis, she worked in publishing and led writing residencies and workshops.
She is the author of several novels published by Editions Verticales, Buchet Chastel and Inculte (last title published : Hoya Bella, Inculte feb. 2022).
Gautier Raguenes has been working in the company Les Films Hatari since February 2020 and assists Michel Klein in the development and production of feature films. He also starts to produce short and medium-length fiction and documentary films in this structure from 2021. At the same time, he is a programmer at the occupied cinema La Clef and a member of its laboratory for the creation of first films, the Studio 34.