Popular front(s) | The spirit of the Earth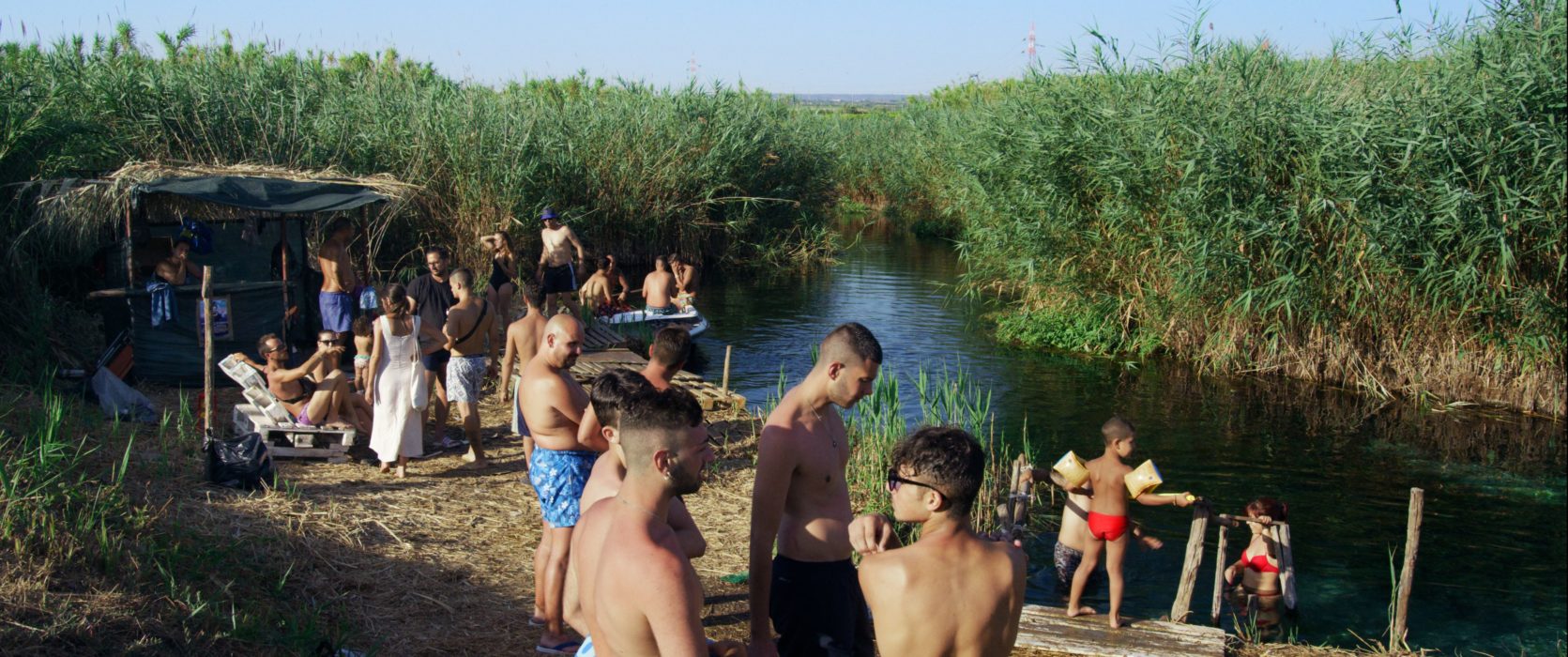 Since 2019 the Popular Front(s) has focused precisely on the way that we inhabit the world, convinced that cinema and the festival together are a possible space for our commitment and our reflection. The films screened this year compel us to face up to the catastrophe of a civilisation that is precipitating human and non-human forms of life towards the abyss. They also enable us to envisage different ways of conceiving our relationship to life, our ties with others and the earth.
A film every evening of the festival, followed by a discussion between the filmmakers and personalities linked to the themes of each film.
---
Tes jambes nues by Vladimir Léon
2022 | France | 70′ 
In a farm amidst the French Alps, Jean-Philippe Valla, a farmer, develops energy and food self-sufficiency techniques. Julie Desprairies, a choreographer, works there with her team. Farming gestures and dance gestures merge as the agricultural and the choreography works seek a fairer way to inhabit the world.
Friday, 24th march
---
Là où l'herbe est plus verte by Coco Tassel
2023 | France | 89′ | World premiere
Sylvain is a farmer. His fields, in line with the glysophated trend, surround the small island of greenery where my old but valiant mother has lived for decades. Two visions of agriculture, landscape and the world unfold in reality and in music.
Saturday, 25th march
---
A Taste of Whale by Vincent Kelner
2022 | France | 85′
Each year, hundreds of pilot whales are killed in the fjords of the Faroe Islands. This bloody tradition, dubbed "The Grind", is contested by Sea Shepherd activists. However, the Faroese denounce the hypocrisy of those who eat meat without caring about what is happening in our slaughterhouses.
Sunday, 26th march
---
Animal Macula by Sylvain L'Espérance 
2021 | Canada | 82′ 
From images drawn from 125 years of cinema and left to speak for themselves, a new memory emerges that shows us our ambiguous, deep but often violent relationship with animals. Through this closeness, the film has us rediscover our own related destinies.
Monday, 27th march
---
Tara by Volker Sattel and Francesca Bertin
2022 | Germany – Italy | 86′ 
The Tara, a river close to Taranta, is said to have healing properties; bathing there is a tradition for the city's inhabitants, in a region where myths come up against reality and where so-called "progress" has taken a heavy toll on nature and society.
Tuesday, 28th march
---
Rejeito by Pedro De Filippis
2023 | Brazil – United States | 72′ | World premiere
After the largest mining dam break in history, further collapses threaten millions of Brazilians. A state councillor challenges the government's modus operandi, while dam refugees resist the mining companies' abuses in their threatened communities.

Wednesday, 29th march
---
Río Rojo by Guillermo Quintero
2023 | France – Colombia | 70′ | World premiere

In the Colombian Amazon lies the mythical "river of seven colors". The young Oscar, Doña María and the Indian Sabino live peacefully there in communion with nature. Yet, this area, once preserved due to the conflict with the FARC, is today a victim of its beauty and threatened by the arrival of new visitors.

Thursday, 30th march
---
Geographies of Solitude by Jacquelyn Mills
2022 | Canada | 103′ | In competition at Créteil Women's International Film Festival

Conservationist Zoe Lucas came on Sable Island, a lonely island off the coast of Nova Scotia, for the first time in the 1970s and has been living on this remote strip of land for decades now, mostly alone. Her studies of the biodiversity there have made the self-taught scientist an esteemed expert.
Friday, 31th march
---
Discussion

Opening the way to a real ecology?

According to Baptiste Lanaspèze, "The White Man transcends nature because he is at war against it. He is isolated, cut off from the world, threatened by this ominous enemy which he must fight against." We will consider how our natural environment can be filmed in a way that departs from the binary of protection and exploitation which separates human beings from their environment, thereby opening the way to a real ecology. Raphaël Nieuwjaer (film critic and founder of the magazine Débordements) will host a conversation between filmmakers featured in Popular Front(s) and in competition, with Dominique Marchais as guest.

Saturday, 1st April