[La Clef & Débordements x Sada]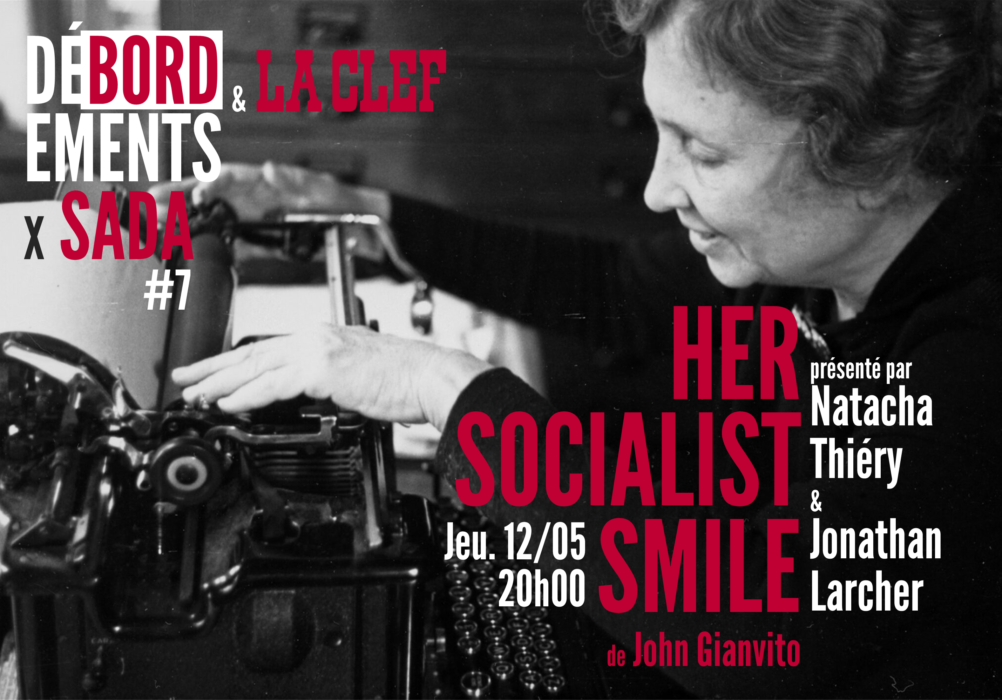 Don't hesitate to go to the exceptional screening of HER SOCIALIST SMILE, a documentary essay of the american filmaker John Gianvito dealing with Helen Keller, Thursday 12 may at 8.00 pm at the Saint-André des Arts cinema, in support to the La Clef Revival cinema !

HER SOCIALIST SMILE was programmed at Cinéma du Réel 2021 in the Popular Front(s) section.

After the screening, Jonathan Larcher, specialist of the cinema of John Gianvito, and Natacha Thiéry will have the pleasure to discuss with the audience.