The association Les Amis du Cinéma du Réel is made up of over a hundred renowned industry professionals working in documentary filmmaking. It has been co-organizing the film festival Cinéma du Réel in partnership with the Bpi since 1984.
As of 2014, Cinéma du Réel has been actively working alongside industry professionals to encourage the distribution of documentary films and to foster connections between filmmakers and distributors. Indeed, 2014 saw the creation of ParisDOC, a section of the festival dedicated to industry professionals. Each year, over 1,000 people take part in ParisDOC activities alongside the festival's 20,000 visitors.
As of 2022, in an effort to enhance its efficiency and to solidify its special connection with the industry, Cinéma du Réel has been inviting members of the film industry to support the festival and its development by becoming a Grand Ami of Cinéma du Réel.
---
Cinéma du Réel is proud to welcome its first Grand Ami.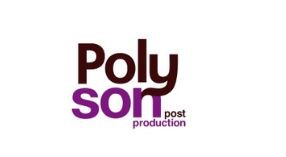 POLY SON POST PRODUCTION is a Paris-based company dedicated to providing filmmakers with technical services, with operations that cover the entire span of the post-production process, from the management of rushes to final delivery.
True to its history, POLY SON POST PRODUCTION continues to support a wide variety of cinematic approaches and has recently become a Grand Ami of Cinéma du Réel, working hand-in-hand with filmmakers and production teams.