Third Notebook
Hirugarren koadernoa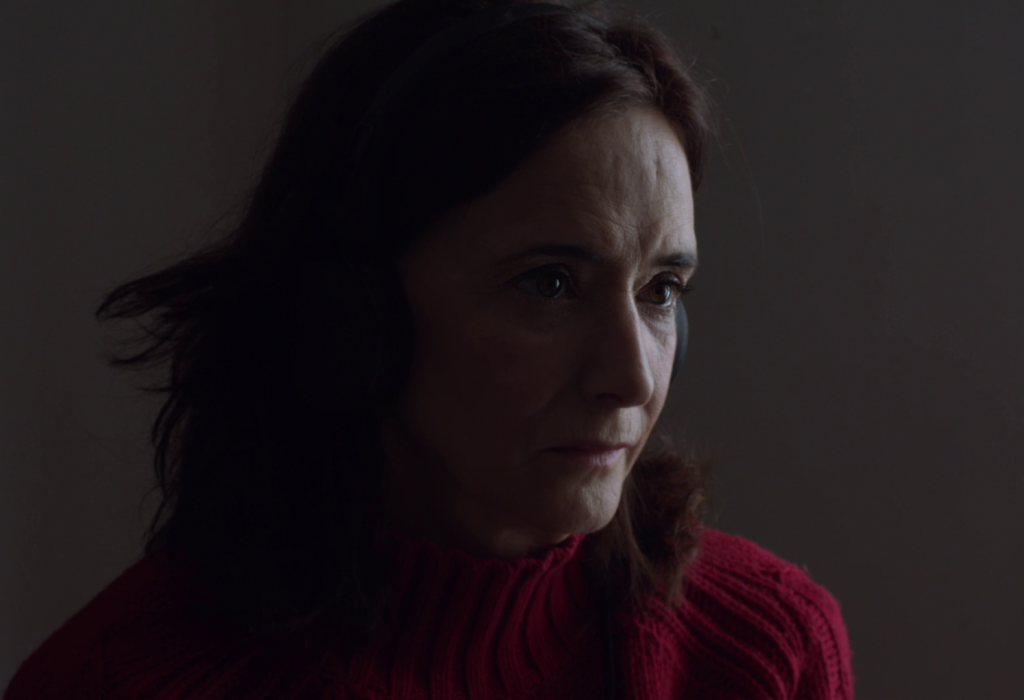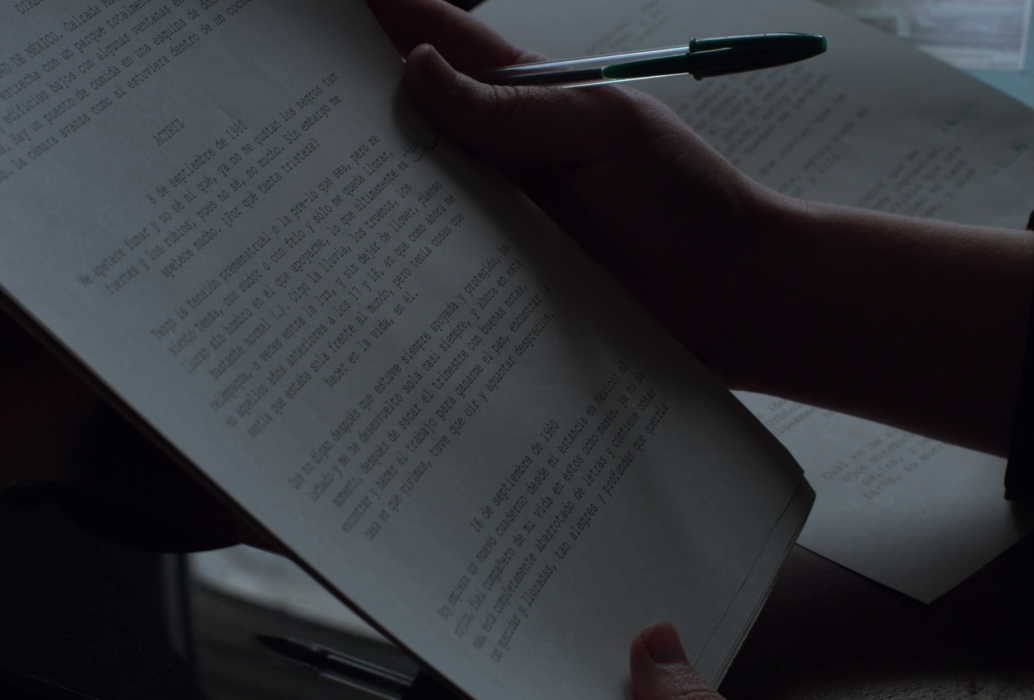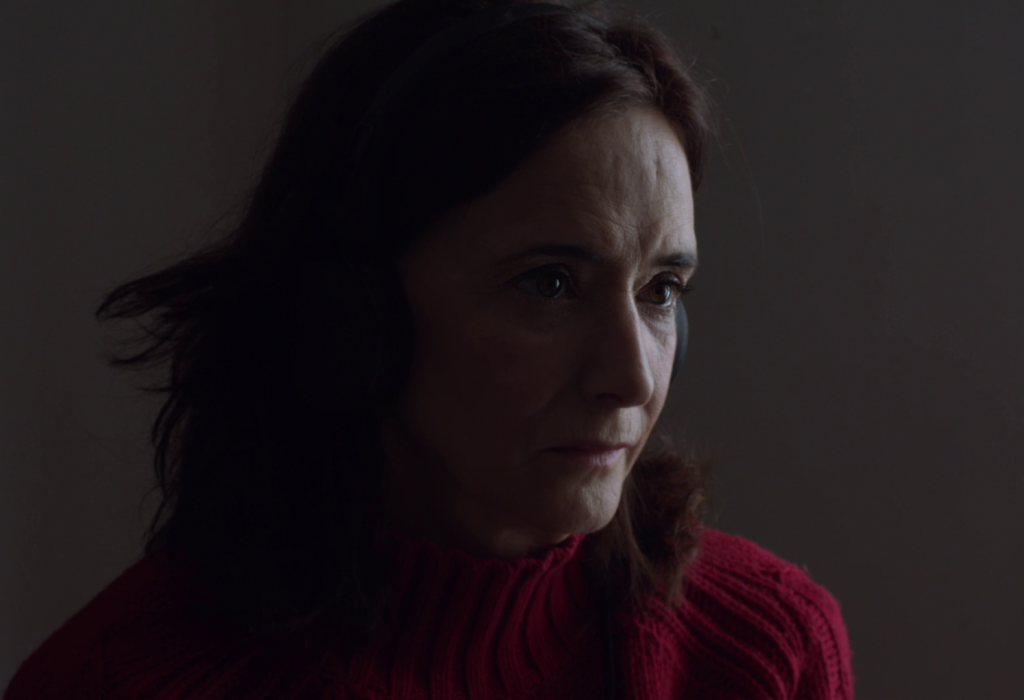 Two women face to face on either side of a work table. Books – the writings of Ulrike Meinhof, photos by Tina Modotti –, cups of tea… Actress Ana Torrent and filmmaker Lur Olaizola are reading a script. As the actress reads Yoyes' diary, the filmmaker reads the description of the shots that will be narrated in voice-over in the future film… The film unfolds in four different temporalities: the present of the reading session, the future of the film to be, the past recounted in the young woman's diary and the past of her political commitment before her Mexican exile, evoked in snatches, hints, forename initials and emotionally charged. The fact that Ana Torrent again takes the role of the ETA activist that she had already played in 2000 and that, at the beginning of the film, we hear the report published after the 1978 death of Argala, whom Yoyes replaced as the head of ETA, before being imprisoned and distancing herself from the organisation, unaware that she would be killed by her former comrades one year after returning to Spain in 1986, are some of the elements that enrich this tightly packed assemblage of evocations. But above all, for the spectator, the filmmaker's device calls on such a profusion of images – some extremely precise, others more fleeting – that the power of imagination is set in motion, like a cinematographic machine. And, the overlay of these temporalities modestly conveys, for a brief moment, the way in which cinema enables us to "live more than one life".
Catherine Bizern
Lur Olaizola Lizarralde
Lur Olaizola Lizarralde (Donostia, 1988) is a film curator and filmmaker. From 2015, she coordinates the audiovisual program at Tabakalera San Sebastian. As a filmmaker she has directed two short films, Xulia (2019) and Zerua Blu (Grand Award Best Spanish Short Film, Zinebi 2020). In 2021 she was selected to be a Berlinale Talent. Since 2020 she is a professor at Elías Querejeta Zine Eskola. She is part of the selection committee of Punto de Vista festival.
Cinematography :
Gerard Ortín Castellví, Maddi Barber Gutiérrez
Sound :
Oriol Campi Solé
Editing :
Maddi Barber Gutiérrez, Lur Olaizola Lizarralde
Print source :
lur.olai@gmail.com