THE SECRET GARDEN
2023
Lebanon
27 min
Language: Arabic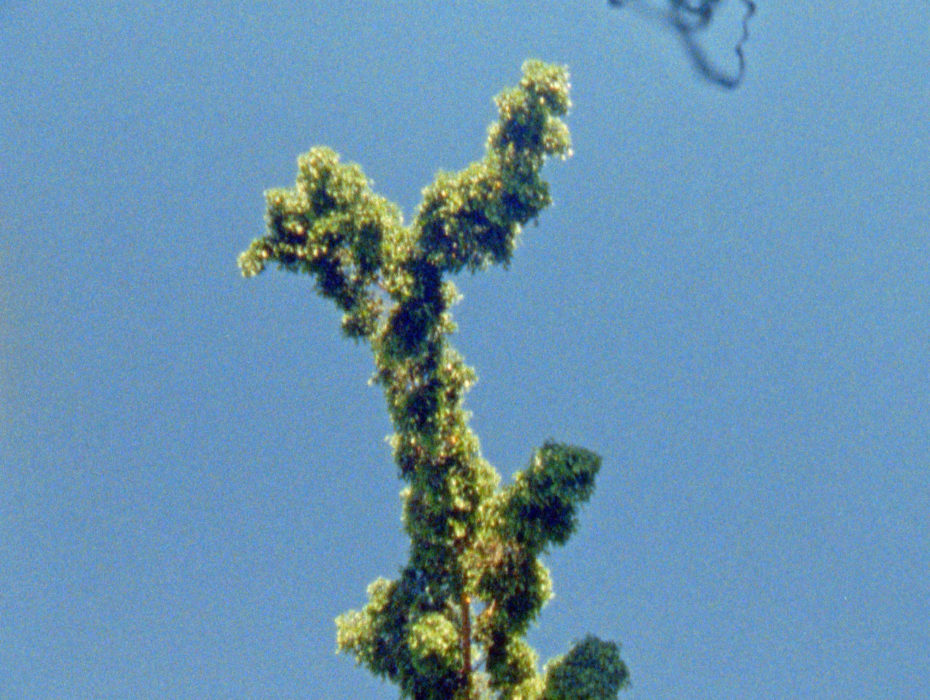 The inhabitants of a city awake one morning to find that never-before-seen trees, plants, and flowers suddenly erupted in all the streets and squares. Strange and mysterious events start to happen as Camelia and Nahla investigate the origins of these new and peculiar creatures.
---
In Beirut, two women are looking for a secret garden that is invisible to the naked eye, guided by the drawings of a botanist. The garden is unlocalizable, it is nowhere and everywhere at once. The camera, scouring frantically through the city and a collection of maps, gradually uncovers its presence. Plants pop up in the frame and across the city. The filmmaker is searching for what remains here, what lives beyond or underneath the city, what preceded it, perhaps. At times, Beirut strikes us as a city reeling from a disaster, a past destruction: a city where life is resuming, where perennial plants patch up the holes carved out by explosions. As the camera explores and scans its surroundings, the plants shoot up like creatures or bizarre apparitions. They can climb, crawl, and survive anywhere. A strange sense of suspense sets in as the two protagonists go looking for a feline creature spotted among the flowers of Beirut. Meanwhile, the plants take on the cares and worries of a city wrapped up in a new vision: the soothing plants have become conspirators, they have started to transform. This suspense calls the future into question. Gardens are shelters for dissidents, resistants, fugitives, and refugees. But who can be trusted in this grove-like city? Who is really taking over Beirut? Can a garden blow up? Are those the offshoots of an aloe forming the still image of an explosion? Can this garden be a haven for the city and is this film calling a truce?
Clémence Arrivé
Nour Ouayda is a filmmaker and film programmer. Her films experiment with various forms of fiction writing in cinema. She is currently deputy director at Metropolis Cinema Association in Beirut where she also manages the Cinematheque Beirut project. She is the co-editor of the Montreal-based online film journal Hors Champ and a member of The Camelia Committee with Carine Doumit and Mira Adoumier.
Production :
Le Comité du Camélia (Nour Ouayda)
Photography :
Nour Ouayda
Sound :
Kinda Hassan
Editing :
Carine Doumit
Print contact :
Le Comité du Camélia - nourouayda@hotmail.com