ROUTINE PLEASURES
1986
United States, Germany, France, United Kingdom
80 min
Language: English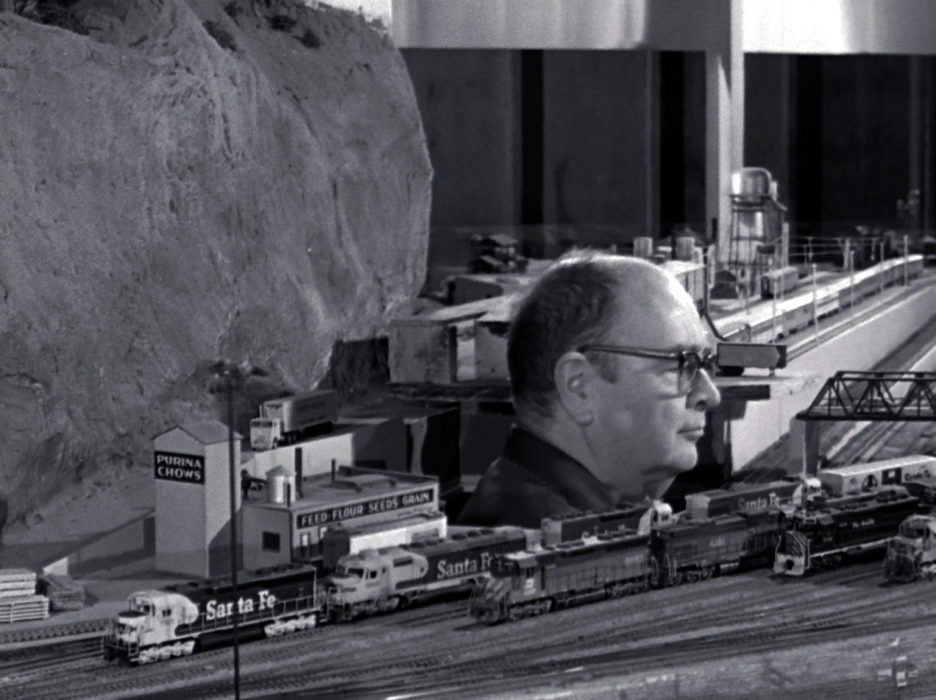 What do a for model-train hobbyists and the legendary film critic and painter Manny Farber have in common? The desire to recreate the past (the elaborate miniature worlds of the locomotive aficionados, Farber's prolific canvases)?
---
" I did Routine Pleasures in reaction to the success of the twins. Poto and Cabengo was indeed very successful in the United States. […] They are so amazing that I could have, at the limit, filmed them in any way and have an impact. […] So I said to myself, I have to do something a little more complicated. Take a subject as dry as a crust of bread and flush it out with style. Hence this idea of having two elements that have no reason to meet and to pursue the film as the space of their crossing, with me in the middle, building the bridges. […] The United States lives essentially on a geographical axis… In order to make a road movie, I told myself that I had to put the camera on ten centimeters of "road" and examine what happens on those ten centimeters. That's why I made a train movie that doesn't move, that takes place in a shed, but that at the same time makes you travel mentally. "
Jean-Pierre Gorin
(Interview with Jean-Paul Fargier, Cahiers du cinéma, October 1986)
Jean-Pierre Gorin, born in 1943 in Paris, is a French director. He studied at the Sorbonne and attended the seminars of Louis Althusser (including the one devoted to the definition of the theory of the state ideological apparatus), Jacques Lacan and Michel Foucault.
From 1965 to 1968, Jean-Pierre Gorin worked for the newspaper Le Monde as an editor, and took part in the creation of its weekly literary supplement, Le Monde des livres. During this period, he wrote dozens of articles that fueled the political and aesthetic debates that would eventually lead to the May 1968 uprising. He then founded the Dziga Vertov Group with Jean-Luc Godard, a film collective that produced and directed Maoist-oriented militant films until 1972.
Jean-Pierre Gorin left France in 1975 to teach at the University of California in San Diego.
The Entrevues film festival in Belfort devoted a retrospective to him in 2004.
Production :
Jean-Pierre Gorin, ZDF, Channel 4, INA - Institut National de l'Audiovisuel
Photography :
Babette Mangolte
Sound :
Gregg Federmack
Editing :
Jean-Pierre Gorin, Babette Mangolte, Patrick Amos
Print contact :
Janus Films, belovarac@janusfilms.com