Round table "Once upon a time, there was analog video"
Fri 18
March
11h30
Centre Pompidou - Petite salle
Entrée libre dans la limite des places disponibles
From the 1980s up to the early 2000s, analog video—from the heavier BETACAM/BETASP format to the lighter Hi8 and mini DV formats—has been a key technology of documentary filmmaking. Its maneuverability and ease of use have fed into many aesthetic and political initiatives, from feminist and gay struggles to anti-nuclear battles and students' and workers' protests, also informing the cinema of Godard, Kramer, Jean-Paul Fargier, Richard Leacock, Claire Simon, Arnaud des Pallières, Hélène Châtelain, and more.

In the digital age, analog video now seems to hold a new appeal. As an archival format, it is used like celluloid film, both as a genuine archive used to bear witness to the past and as a fake archive, using digital technology made to look like video. Analog formats are also used for filming, because of their "vintage" look and the aesthetic properties they afford in comparison to digital formats.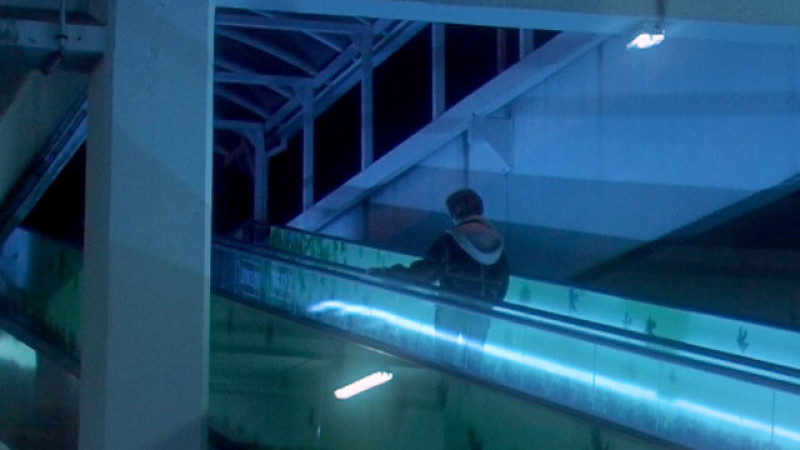 The restoration of works filmed in analog video is therefore a central issue for the history of documentary cinema. We will examine the specific issues raised by this type of restoration, while reflecting on the new appeal cinematographers and filmmakers have found in a format that appeared obsolete no more than ten years ago.


Moderator : Antoine Guillot – France Culture
Speakers :
Brice Amouroux – co-director of the Data & Technologies department at INA – Institut National de l'Audiovisuel
Alain Carou – former curator of the video collections of the Bibliothèque Nationale de France
Jean-Paul Fargier – filmmaker, theoretician
Nicole Fernández Ferrer – chief executive at Centre Audiovisuel Simone de Beauvoir
Hélène Fleckinger – researcher, Paris 8 University
Marcella Lista– chief curator at Centre Pompidou
Maxence Stamatiadis – filmmaker
Fri 18
March
11h30
Centre Pompidou - Petite salle
Entrée libre dans la limite des places disponibles