Mangrove School
2022
France, Portugal
35 min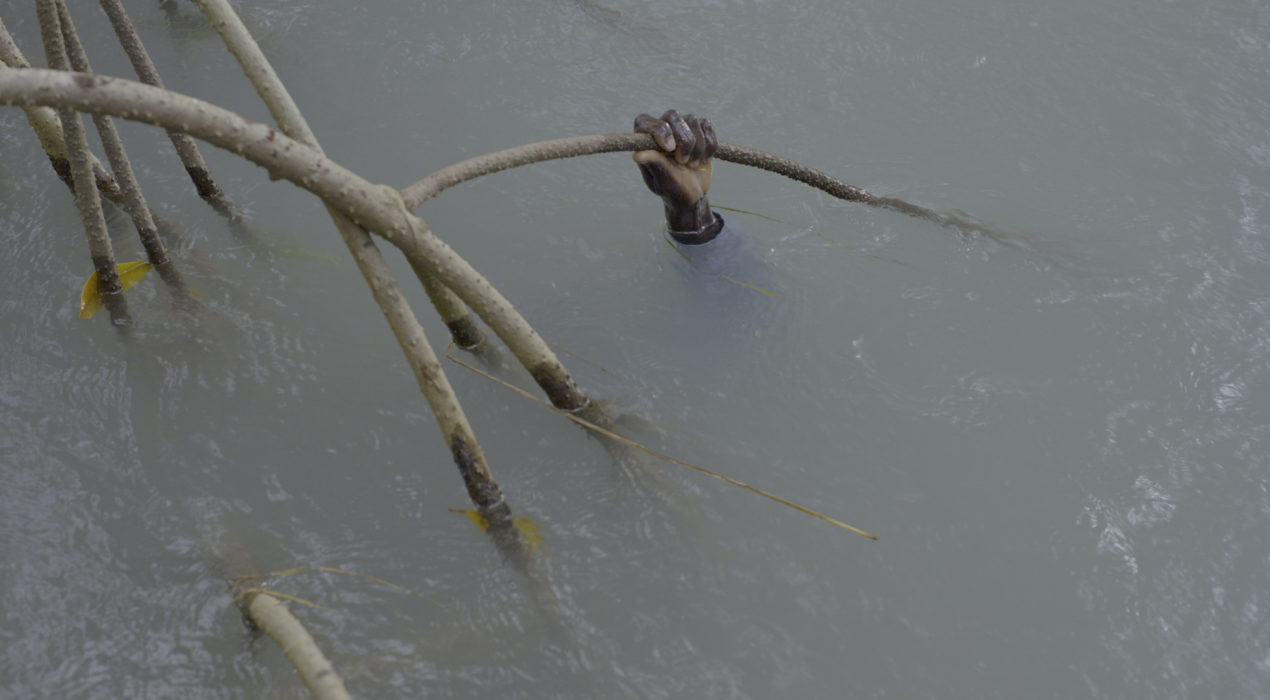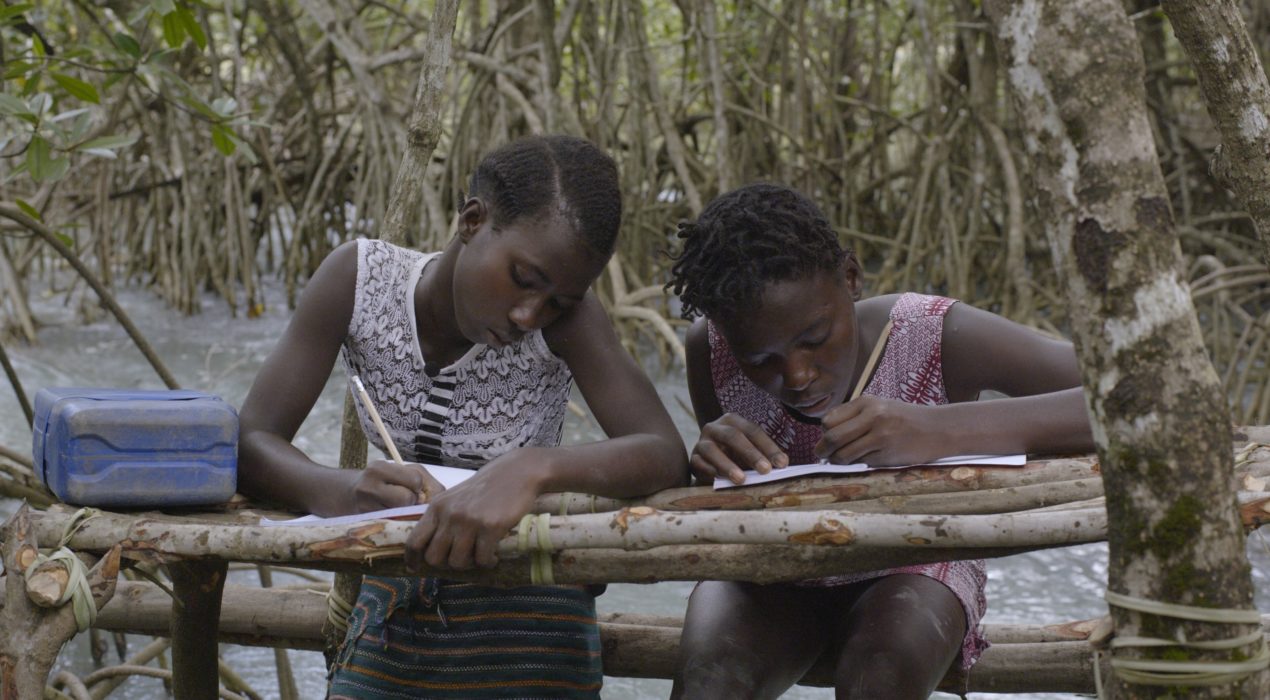 A ghostly hand emerges from the water to clutch a branch. A friendly branch that can offer refuge in the lowlands. During the anticolonial struggle against Portuguese occupation, the free schools in Guinea-Bissau had to relocate frequently to avoid the bombardments. The schools moved deep into the jungle and found the mangroves. A vegetive system that seems to have grown and developed for no other purpose than to protect the schools from the bombs and from the teachings imposed by the colons. It is as if this impassable ecosystem were inviting struggle. Just as mountains, maquis and jungles provide haven for guerrillas, in Guinea-Bissau nature is an ally. Filipa César and Sonia Vaz Borges film the mangroves as an infrastructure with a networked architecture. It is here that they place the young bodies of students to whom the legacy of the anti-colonialist struggle and this environment is handed down. The filmmakers reinvest the mangrove as the locus of transmission, of radical education, attentive to the memory of the struggles. The film becomes a guide on how to occupy its branches. The weaving and merging created with the help of the mangrove are reproduced, knowledge is restored. The friendly tentacles recall the struggle to repel the colonial occupation that worked to tear up the roots of men and women. The mangrove's branches are powerful and encourage networks, collectives and horizontality. It is the rhizome structure of Deleuze and Guattari, far removed from single, vertical and hierarchical roots: a structure that resists.
Clémence Arrivé
Filipa César
Filipa César's works extends from filmmaking, writing to curating assemblies. She is interested in the fictional aspects of film montage, the porous boundaries between moving image and reception, and the economics, poetics and politics inherent to cinema praxis. César's research on the imaginaries of the Guinea-Bissau liberation movement, as laboratory for decolonizing epistemologies, begun in 2011 and has been developed into many collective projects such Luta ca caba inda and Mediateca Onshore. Her work has been presented internationally at film festivals, biennials and art venues.
Sónia Vaz Borges
Sónia Vaz Borges is an interdisciplinary militant historian and social-political organizer. She received her Ph.D. in Philosophy from the Humboldt University of Berlin. She is the author of the book Militant Education, Liberation Struggle; Consciousness: The PAIGC education in Guinea Bissau 1963-1978, (Peter Lang, 2019). She is currently a researcher at Humboldt University in Berlin. As part of her academic work, Vaz Borges is developing a book proposal focused on her concept of the 'walking archive' and the process of memory and imaginaries.
Production :
Filipa César and Spectre productions
Cinematography :
Jenny Lou Ziegel
Sound :
Marinho de Pina
Editing :
Jenny Lou Ziegel
Print source :
production@spectre-productions.com