LA BASE
2023
France
72 min
Languages: Arabic, French, Lao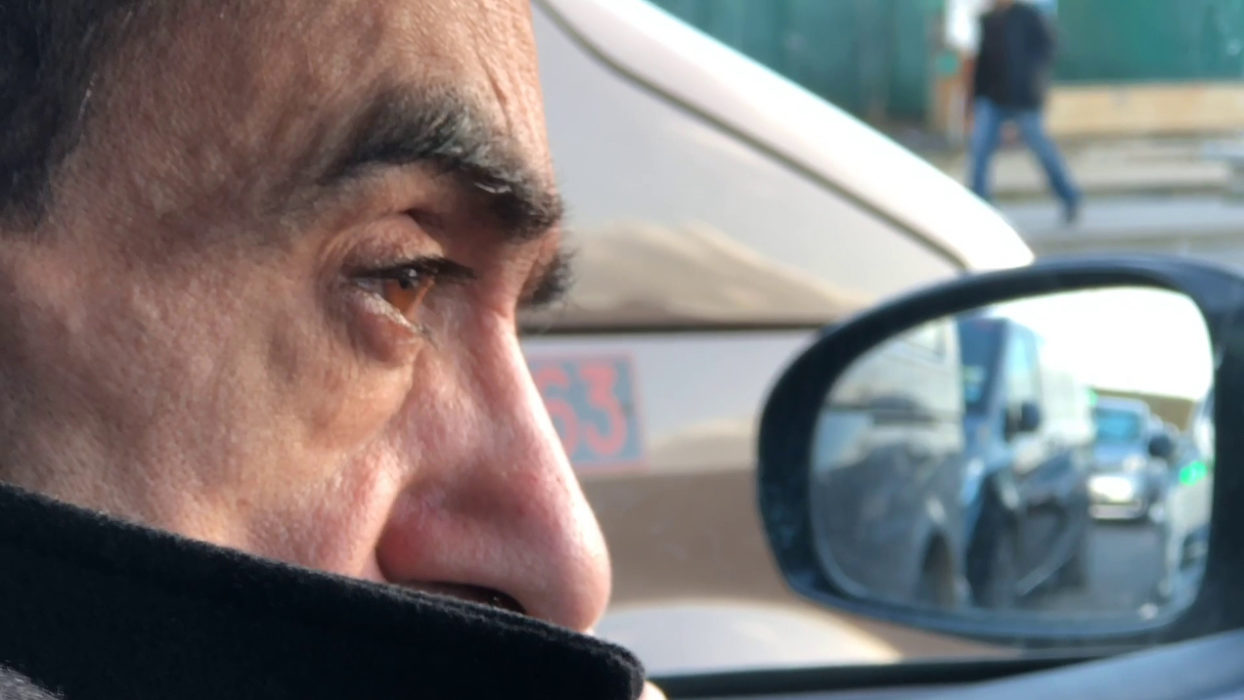 With their smartphones, Parisian taxi drivers chronicle the Base Arrière Taxi, a transit hub on the outskirts of Roissy-Charles de Gaulle airport. Here, aging drivers, immigrants from all corners of the world, spend long hours waiting to be dispatched to the terminals.
---
"There'll be no more taxi drivers, no more restaurants, no more gardens. Ghosts will fill the streets". The prophecy that opens La Base reveals the backdrop of a micro society in turmoil, the "Base Arrière Taxi", a transit hub on the outskirts of Roissy-Charles de Gaulle airport. The film is pegged into this piece of land where the drivers work and live part of their life – they have to wait long hours together for each ride. The filmmaker takes the liberty of leaving the site and entrusts the workers – Jean-Jacques, Ahmed and Madame Vong in the lead – with the job of filming their daily life. The result is a kaleidoscopic film where the shots from each "filmer" present different fragments of the same life. Through these filmed testimonies, we ferret around a zone and refuge which makes the waiting easier, before everything disappears: the cafeteria, the tagged toilets, group conversations, bodybuilding machines, and of course, the garden where the green chilies grow. Mid-film, the Base moves to a new neutralised, impersonal site, a migration that may very well be a phase before it disappears completely. Now more than ever, the ageing drivers (mostly men), proud ambassadors of France to tourists despite their own foreign origins, are relegated here as if in limbo – the technological revolution has hit them hard, but at least it gave them the small filmmaking device they carry in their pocket, which allows them to keep their memories alive and maybe even produce a archive for the future…
Olivia Cooper-Hadjian
Vadim Dumesh is a documentary director, researcher, and journalist with academic background
in cinema, art, public affairs, and economics. Originally from Latvia, Vadim maintains a
transdisciplinary approach and is currently exploring the potential of co-creation practices, which
he is developing in his doctoral thesis in artistic research and practice Documentary authorship
and collective creativity in the digital age, co-hosted by the Fresnoy, the national studio for
contemporary arts and the University of Quebec in Montreal. His directorial debut – a short
documentary Dirty Business on economic relationships between Israel and West Bank –
screened at the competition of Visions du Reel and Jerusalem Film Festival, among other
international festivals. La Base is his first feature film.
Production :
Les Films de l'Œil Sauvage (Quentin Laurent)
Photography :
Vadim Dumesh, Ahmed Mguiada, Jean-Jacques Papon, Kham Vong, Santiago Bonilla
Sound :
Vadim Dumesh
Editing :
Clara Chapus
Print source :
Les Films de l'Œil Sauvage - films@oeilsauvage.com