CARTE BLANCHE TO JEAN-PIERRE GORIN
EN RACHÂCHANT
1982
France
7 min
Language: French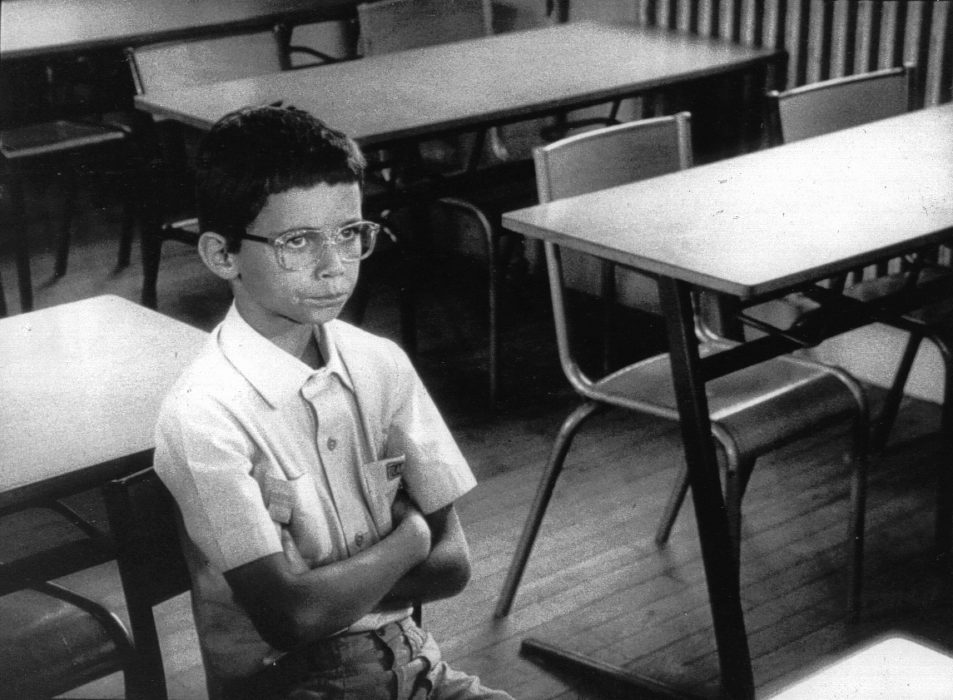 The child Ernesto doesn't want to go to school any more because, as he says, all he is taught there is things he doesn't know.
Danièle Huillet is a French filmmaker born in Paris in 1936 and died in 2006. With her husband, Jean-Marie Straub, she directed her first short film Machorka-Muff in 1963. Thereafter, they directed all their films together until Huillet's death. Rare in the film industry, these two who define themselves as "artisans of cinema" hold their films from beginning to end, from writing to editing. In 2006, they received a special Lion at the Venice Film Festival, for the innovative aspect of their cinematographic language. The Straub-Huillet films, dense and often slow, deal with philosophy, art and politics.
Jean-Marie Straub, born in 1933 and died in 2022, is a French filmmaker. Interested quickly in the cinema, in the 1950s he was involved in film clubs in his hometown of Metz, before moving to Paris. In 1954 he met Danièle Huillet, his wife and constant companion, with whom he co-directed most of his films. Independent, voluntary, and without concession their cinema is the image of this couple: politicized, Marxist, committed! With a filmography of more than thirty films, their inescapable work, thoughtful and innovative, deserves introduction and accompaniment!
Cast :
Raymond Gérard, Olivier Straub, Nadette Thinus
Production :
Jean-Marie Straub and Danièle Huillet, Diagonale, INA - Institut National de l'Audiovisuel
Photography :
Henri Alekan
Sound :
Louis Hochet, Manfred Blank
Editing :
Danièle Huillet, Jean-Marie Straub
Print source :
L'Agence du court métrage - s.kahn@agencecm.com