EL CHINERO, A PHANTOM HILL
EL CHINERO, UN CERRO FANTASMA
2023
France, Mexico
11 min
Languages: English, Spanish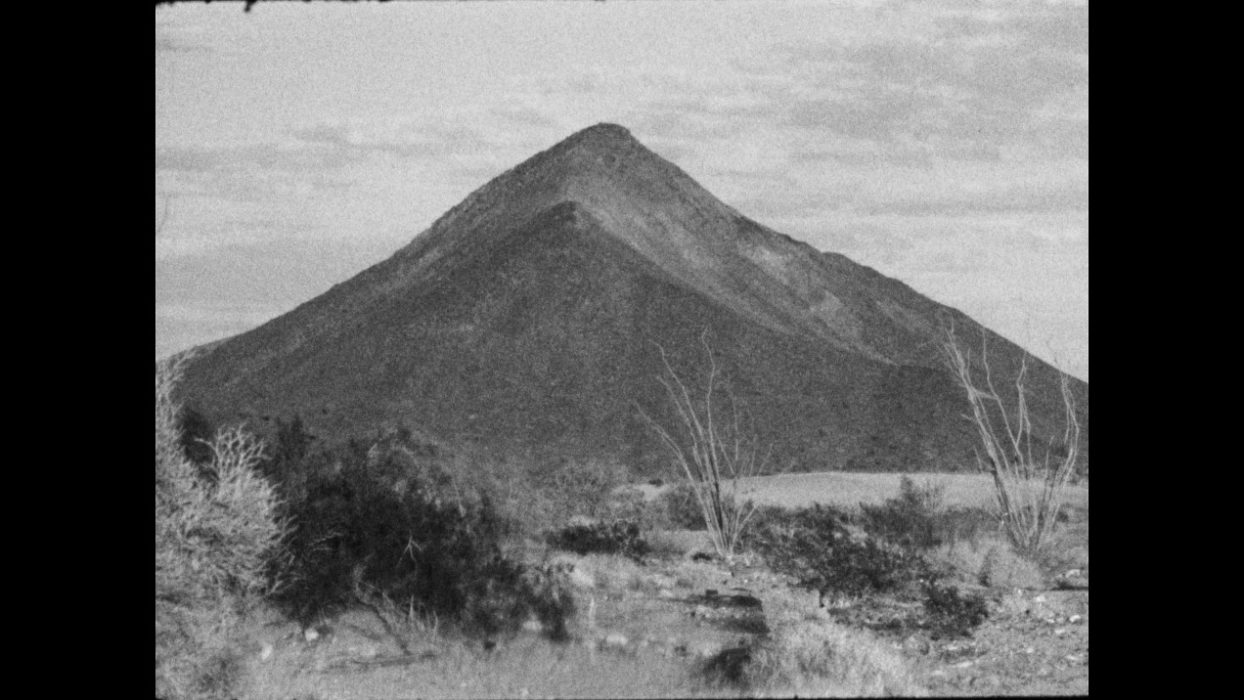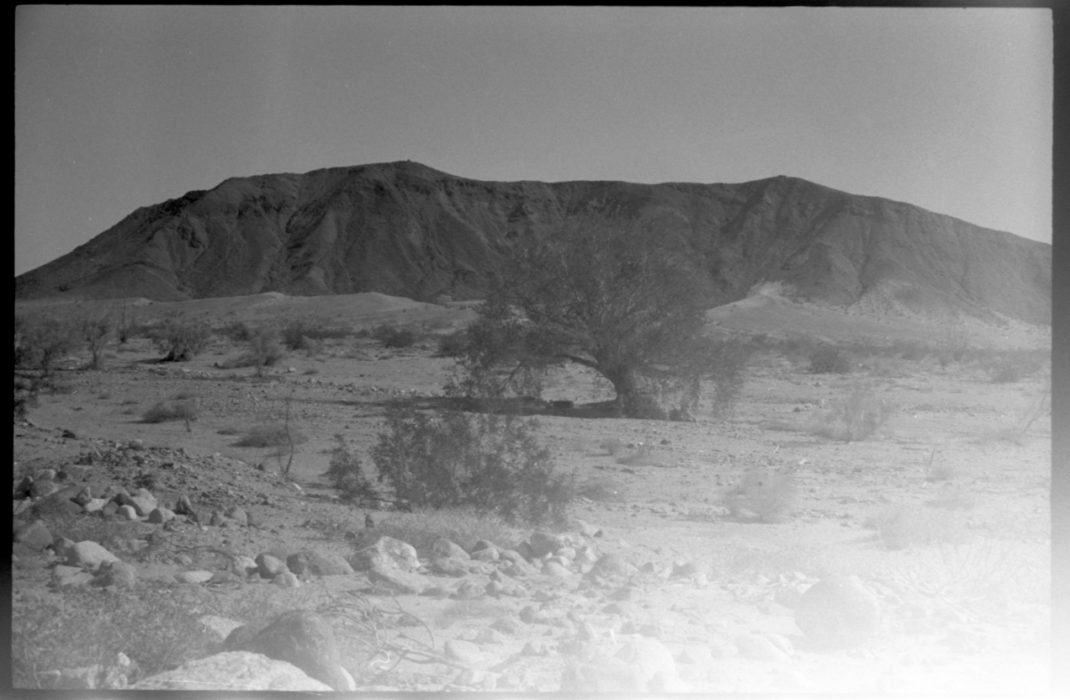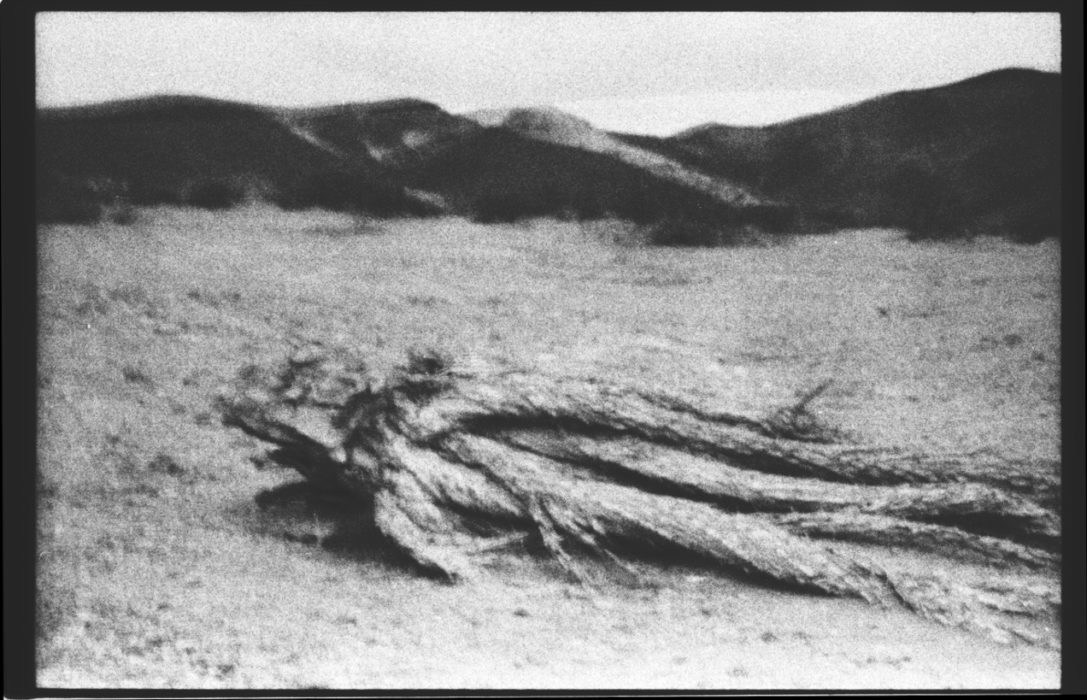 El Chinero is a site in the Desert of Baja, California. Despite its name, little proof exists about a tragedy that took place here in 1916. Hundreds of Chinese migrants died while fleeing violence in mainland Mexico. How can one fill the void with images, construct an archive where none exist?
---
The death, around 1916, of some seventy Chinese and Asian exiles on a vast rugged terrain lying between San Felipe Bay and the town of Mexicali, was likely the result of their attempt to flee the racist campaigns aimed at eliminating them from Mexican territory. Yet almost nothing remains of this event, no official register, no commemorative plaque, no archaeological dig. Nothing except the name given since then to the mountain overlooking this desert: El Chinero. With no documents and no scientific work to disclose the history of racism covered by a national identity nonetheless built in the image of the mestizo, Iranian artist and filmmaker Bani Khoshnoudi invents the beginnings of an archive, a fragile and inchoate prolongation of the spirit of the place, based on the little that is known: legends, oral history, ghostly presences, ambiguous traces. Capturing the aura of the place, the filmstrip, developed using organic and inorganic elements collected on the site, also steeps us in its light and matter. One of the intertitles in this black and white silent film – with Andy Moor's electric guitar on the soundtrack evoking some ghostly western – asks if the earth and rocks can bear witness. Can the mountain speak for the dead? Can an analogue thought carry the voice of the ghosts to us? And by extension, can this film bear witness for other tragedies and stir up the earth of mass graves worldwide that will only be opened after the demise of nationalist myths and totalitarian regimes?
Antoine Thirion
Bani Khoshnoudi, who works as a filmmaker and visual artist, was born in Tehran and immigrated to the United States in 1979 during the revolution. She studied architecture, photography and cinema at the University of Texas at Austin and was studio artist at the Whitney Museum Independent Study Program in New York. Her works, inhabited by displacement and uprooting, explore themes of exile, modernity and its effects, memory and the invisible.
Her films and work have been shown at festivals, museums and art centers around the world. In 2022, she was awarded the Herb Alpert Award for the Arts in Film/Video.
Production :
Pensée Sauvage Films (Bani Khoshnoudi)
Photography :
Bani Khoshnoudi
Editing :
Bani Khoshnoudi
Music :
Andy Moor
Print source :
Pensée Sauvage Films - bani@penseesauvagefilms.com