D'UNE BROUSSE À L'AUTRE
D'UNE BROUSSE À L'AUTRE
1997
France
103 min
French
Fri 31
March
15h00
Centre Pompidou - Petite salle
Entrée libre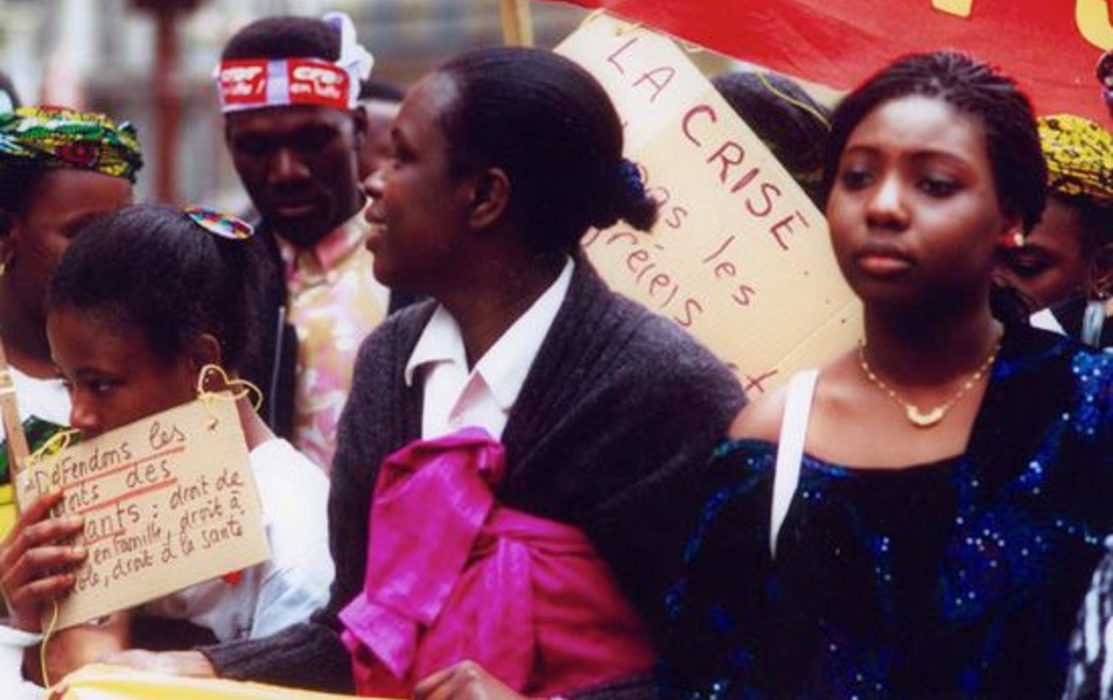 In March 1996, when the African families were evacuated from the Saint-Ambroise church and regrouped at the Gymnase Japy, Jacques Kebadian began filming to bear witness. For six months, he follows these exiles in the places of their quarantine and becomes attached to one of them, Dodo Wagué, originally from Mali. Dodo, surrounded by his family, becomes the central figure of this film and his personality asserts itself throughout the struggle. When he is finally able to return to Mali with his papers and visit his family, the camera is present and on this occasion delivers the other side of the story. Deliberately escaping the chronicle of events, Jacques Kebadian offers a more human, more universal story, in which what is at stake is the recognition of the individual and the right to live in harmony with his social environment.
Further information: Jacques Kébadian, Secours rouge du cinéma by Nicole Brenez
Jacques Kébadian's Sans retour possible and Albertine are now available on HENRI, the Cinémathèque française's platform.
Jacques Kebadian was born in France in 1940 to Armenian parents who emigrated in the 1920s. In 1964, he graduated from IDHEC. From 1965 to 1969, he was Robert Bresson's assistant for the films Au hasard Balthazar, Histoire de Mouchette, and Une femme douce. From his first feature film (Trotsky in 1967), he turned to documentary cinema. In the 1980s, he directed Arménie 1900. In 1982, he was one of the founders of the AAA (Armenian Audiovisual Association): Sans retour possible (1983) and Que sont mes camarades devenus (1984). The Five Sisters in 1985, Mémoire arménienne in 1993, and finally, Vingt ans après, in 2000; Dis-moi pourquoi tu danses in 2015 complete this return to the roots. But also to that of the dancers of the Royal Ballet of Cambodia, Apsaras (1986), or to that of undocumented African families (D'une brousse à l'autre), "Seeking the universal on Indian soil. The Indians, the Indians we all are, strangers in our own land": the fragile Armada (2004).
Fri 31
March
15h00
Centre Pompidou - Petite salle
Entrée libre
Production :
Jacques Kebadian, Humbert Balsan, Claude Gilaizeau
Restoration :
La Cinémathèque Française
Contact :
Emilie Cauquy : e.cauquy@cinematheque.fr
Progress stage :
Experienced internegative being digitised 4K-DAT—soundtracks transferred to current playback media
Availability :
June 2023