DEUTSCHE TRILOGIE
German Trilogy
1982-1989
West Germany
244 minutes
German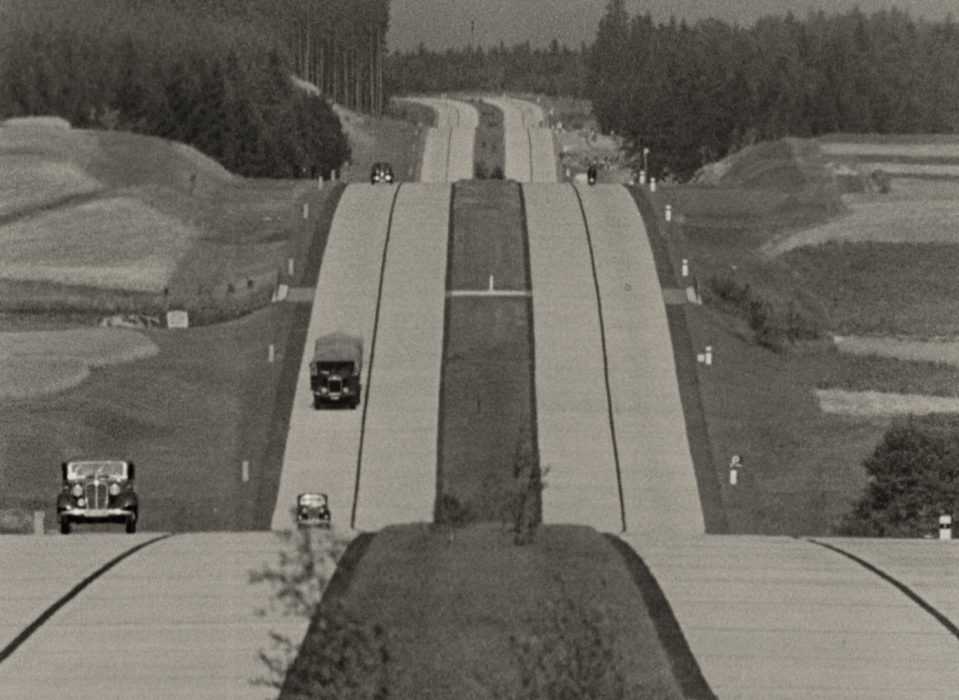 Presented by Dr. Elisa Jochum, head of Audiovisual Heritage – Film at the Deutsche Kinemathek – Museum für Film und Fernsehen
Deutschlandbilder (1982-83) – co-directed with Heiner Mühlenbrock – 60 min
Reichsautobahn (1984-86) – 91 min
Der VW Komplex (1988-89) – 93 min

Deutschlandbilder, the first documentary of the so-called "German Trilogy", investigates the aesthetics and workings of filmic imagery in National-Socialist Germany. Reichsautobahn narrows in on the highly ideologised motorway infrastructure for which the Hitler regime appropriated construction plans from the Weimar Republic. Der VW Komplex finally engages with the Volkswagen automobile industry from its launch in the 1930s to its role in post-war West Germany. The trilogy makes visible a vast array of archival material to produce a thought-provoking study of cultural narratives whose impact on notions of Germany – inside and outside the country – can still be felt today.


The restorer – DEUTSCHE KINEMATHEK – MUSEUM FÜR FILM UND FERNSEHEN


The Film Archive of the Deutsche Kinemathek contains works from all eras of German and international filmmaking and from all genres of feature and documentary cinema as well as experimental, ephemeral and amateur films (such as home movies, adverts and trailers).
The archive is not intended to be comprehensive but rather offers a curated collection for researchers and the public. It puts particular emphasis on works from the early days of cinema, films from Berlin production companies, artistic documentary films, films from students at the German Film and Television Academy (dffb), the "Neue Deutsche Film" wave (1960s) and the "Berliner Schule" (1990s). In addition, attention is given to films that are not collected elsewhere in Germany and whose preservation is hence at risk.

Photo credit: © Deutsche Kinemathek – Reichsautobahn
Hartmut Bitomsky
Hartmut Bitomsky (*Bremen, 1942) enrolled at the FRG's pioneering film school, the German Film and Television Academy (dffb), at its inception in 1966, together with other now renowned figures such as Harun Farocki and Helke Sander. In 1968, he and other students were expelled after engaging in political protests against the university administration. Bitomsky repeatedly collaborated with Farocki and specialised in essay and documentary films, including works on Humphrey Jennings, John Ford or the German film studio UFA and, most famously, the three documentaries that have been labelled the "German Trilogy". In the 1970s and 80s, he heavily contributed to the seminal magazine "Filmkritik". After lecturing at the California Institute of the Arts, Bitomsky returned to dffb as its director (2006-09).
Production :
Big Sky Film, Westdeutscher Rundfunk (WDR), Fas-Film
Restorer :
Deutsche Kinemathek - Museum für Film und Fernsehen
Contact :
Dr. Elisa Jochum - filmarchiv@deutsche-kinemathek.de
Progress stage :
Restoration completed
Availability Date :
Available