CARTE BLANCHE TO JEAN-PIERRE GORIN
THE MUSKETEERS OF PIG ALLEY
1912
United States
17 min
Silent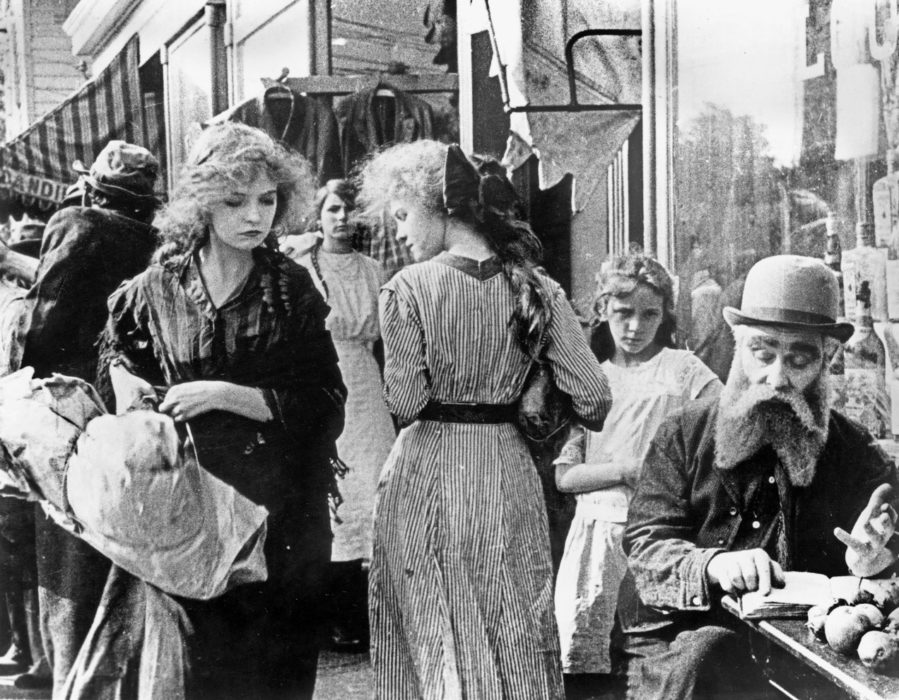 Little Lady lives with her sick mother in a suburb of New York. Her lover, a penniless young musician, goes to seek his fortune on the other side of town, the victim alone with the thugs of Pig Alley…
Restored by The Museum of Modern Art with support from the Lillian Gish Trust for Film Preservation
---
Griffith's films, among them The Musketeers of Pig Alley, were marked by such avant-garde formal experimentations as extreme wide and close-up shots and sequences of fragmentary, distinctly shot scenes. Since there was little precedent after which to model his approach, he invented it as he worked, collaborating closely with his cinematographer G. W. (Billy) Bitzer. Musketeers is part of a cycle of films through which Griffith criticized the violence and deceitful public officials plaguing America's inner cities. It tells the story of gang warfare, police corruption, and the people at the mercy of these forces on New York's Lower East Side.
(moma.org)
David Wark Griffith (1875 Crestwood – 1948 Hollywood), better known as D. W. Griffith, was an American film director. A prolific director, he made about four hundred short films in five years, from 1908 to 1913, and had made the first American blockbusters from 1914.
He developed scriptwriting to allow for increasingly longer films. In 1914, he joined forces with two other executive producers, Thomas Harper Ince and Mack Sennett, to create the Triangle Film Corporation and partly escape the financiers who, from that time onwards, ran American cinema and forced it to prefer tried and tested recipes to innovative films. In 1919, after the failure of his last blockbuster, Intolerance, he founded United Artists with actors Mary Pickford, Douglas Fairbanks and Charlie Chaplin.
Cast :
Elmer Booth, Lilian Gish
Production :
American Mutoscope and Biograph Company
Photography :
G.W. Bitzer
Editing :
David W. Griffith
Print source :
Moma - filmloans@moma.org