CARTE BLANCHE TO JEAN-PIERRE GORIN
CEILING ZERO
CEILING ZERO
1935
United States
95 min
Language: English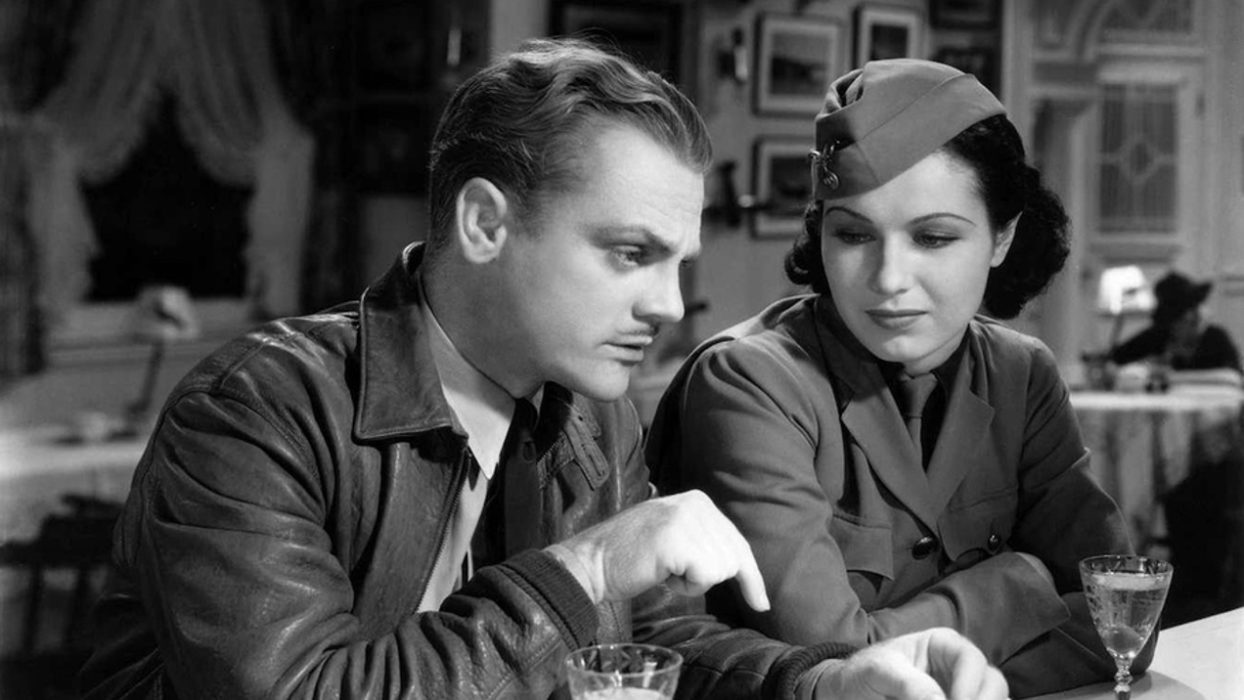 Federal Airlines daredevil pilot Dizzy Davis fakes a heart attack so he doesn't miss a date. His replacement is the victim of a fatal accident. Dizzy will try to redeem himself by carrying out a suicide mission for the company.
---
Ceiling Zero is a perfectly Hawksian little film, a new foray into the world of aviation for the director, six years after The Dawn Patrol. He chisels dialogues whose suggestive double-meaning happily passes under the censor's radar, and plants a sexy, mischievous and determined female character, as he likes them. James Cagney, with whom he got along perfectly for The Crowd Roars, plays a daredevil and talented pilot, seductive and insolent, who does not hesitate to kiss his partner Pat O'Brien. Hawks sharpens his themes, adventure, camaraderie, sharpens his way of filming the relationship between men and women, emphasizes the values, merit, strength, elegance, which he holds dear. A beautiful sketch for the future masterpiece, Only Angels Have Wings, which was released three years later.
(Cinémathèque française)
Howard Hawks (1896 – 1977) was an American film director, producer and screenwriter of the classic Hollywood era. A versatile film director, he explored many genres such as comedies, dramas, gangster films, science fiction, film noir, war films and westerns. His most popular films include Scarface (1932), Bringing Up Baby (1938), Only Angels Have Wings (1939), Red River (1948), The Thing from Another World (1951), Gentlemen Prefer Blondes (1953), and Rio Bravo (1959).
In 1974, he was awarded an Honorary Academy Award as "a giant of the American cinema whose pictures, taken as a whole, represent one of the most consistent, vivid, and varied bodies of work in world cinema." His work has influenced many directors such as Martin Scorsese, Robert Altman, John Carpenter, Rainer Werner Fassbinder, Quentin Tarantino and Michael Mann.
Cast :
James Cagney, Pat O'Brien, June Travis
Production :
Cosmopolitan Productions, First National Pictures, Warner Bros
Photography :
Arthur Edeson
Sound :
Oliver S. Garretson
Editing :
William Holmes
Music :
M.K. Jerome, Bernhard Kaun
Print source :
Warner Bros - hadrien.souweine@warnermedia.com