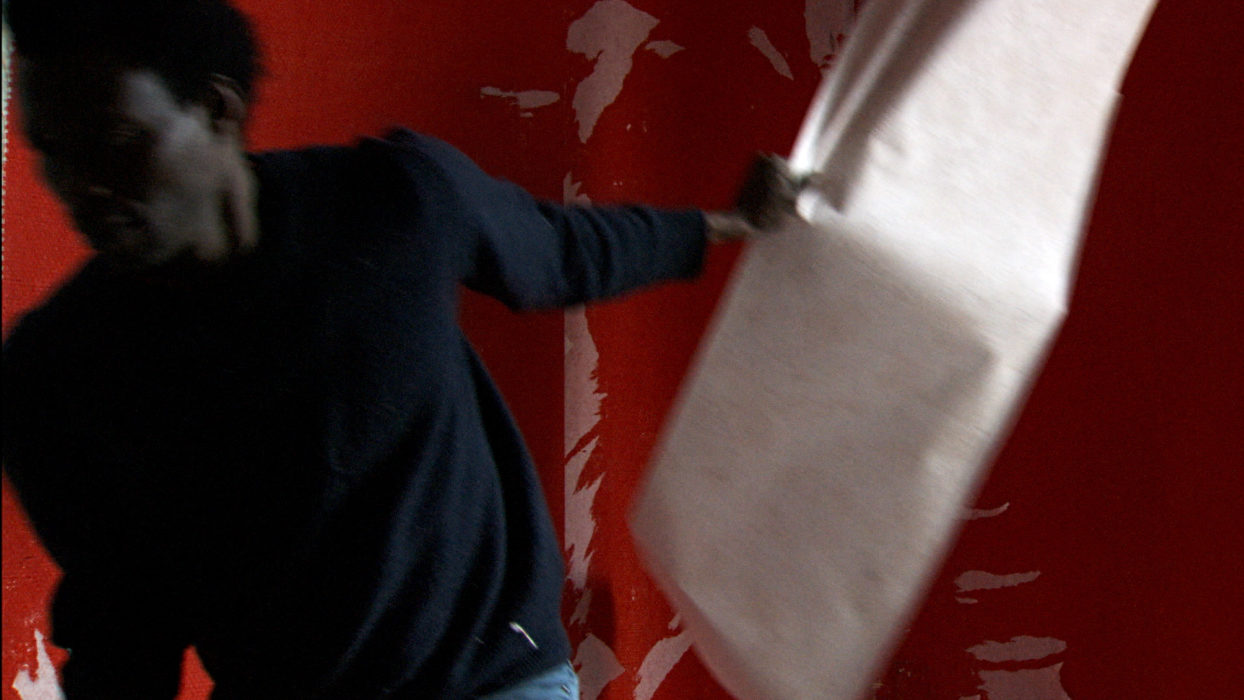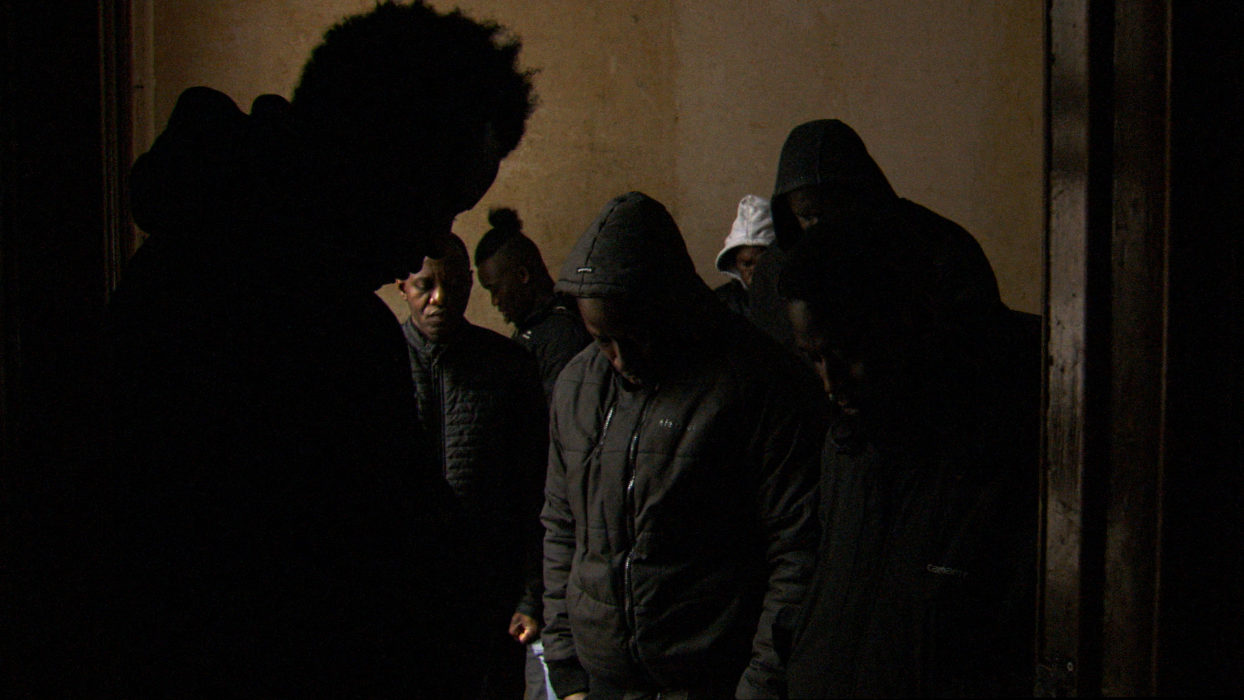 Men carry sacks of rubble out of an abandoned house. They sort the bricks, recover metal frames, peel off wallpaper. Take a break for lunch, a cigarette, wash their laundry. They burn strips of paper rolled up like secret messages, go out through the windows, come in through the door, take a long rest to recover. Between two showers, one of them recounts how, one morning, the police came to arrest him. Five months of prison, and here he is back again in this Brussels squat, where everyone has known or will know the same fate, where they all organise themselves collectively to face the threat of expulsion. This man tells his own story, and that of people close to him, the story of the exhausted masses. Always on the alert for a suspicious noise, ready to clear out and find a new refuge. Will the falling rain shelter their story or does it announce their expulsion? These men belong to a collective. The voice of the undocumented, with whom the young filmmakers, Mieriën Coppens and Elie Maissin, have mixed for several years and already made several films. Together, they share, in Rouch's words, films, struggles. Their images are imbued with life, an intimacy, and show how work is carried out despite no guarantee of permanence, stability, solidity. Each film is like the new room of a house whose size keeps growing as its residents keep being harassed. "It's like an immense worksite appearing out of the mists", as Coppens says: a way of saying that he finds himself, with them, dealing with the biggest story of all, one that seems to have no end.
Antoine Thirion
Mieriën Coppens, Elie Maissin
Mieriën Coppens is a Belgian filmmaker born in 1992, graduated from LUCA School of Arts in Brussels. Since 2015 he has been documenting the struggle of members of the Brussels collective 'La Voix des Sans Papiers'. In 2017, Mieriën Coppens finished his studies with the film Carry On and won the prestigious Wildcard Award offered annually by the commission of the Flemish Audiovisual Fund. It depicts the silence, the lack of a voice of undocumented people in Belgium, represented in images, without a sound. In 2019, he co-directs the film This House with the Belgian filmmaker Elie Maissin, born in 1990, graduated from RITCS in Brussels. Immersed with a hundred inhabitants in the house occupied by 'La Voix des Sans-Papiers', they receive the Wildcard Award for the second time. For six years Elie Maissin and Mieriën Coppens have directed several short films: Carry On, On se sauve, Almost At Rest, This House, We Are Stubborn, La Vingtième Commune. They seek a balance between the attestation of a real existence and the evocation of other possibilities of existence.
Production :
Cobra Films
Cinematography :
Mieriën Coppens
Sound :
Elie Maissin
Editing :
Mathijs Poppe, Mieriën Coppens
Print source :
contac@cobra-films.be