In partnership with Docubox
BETWEEN THE RAINS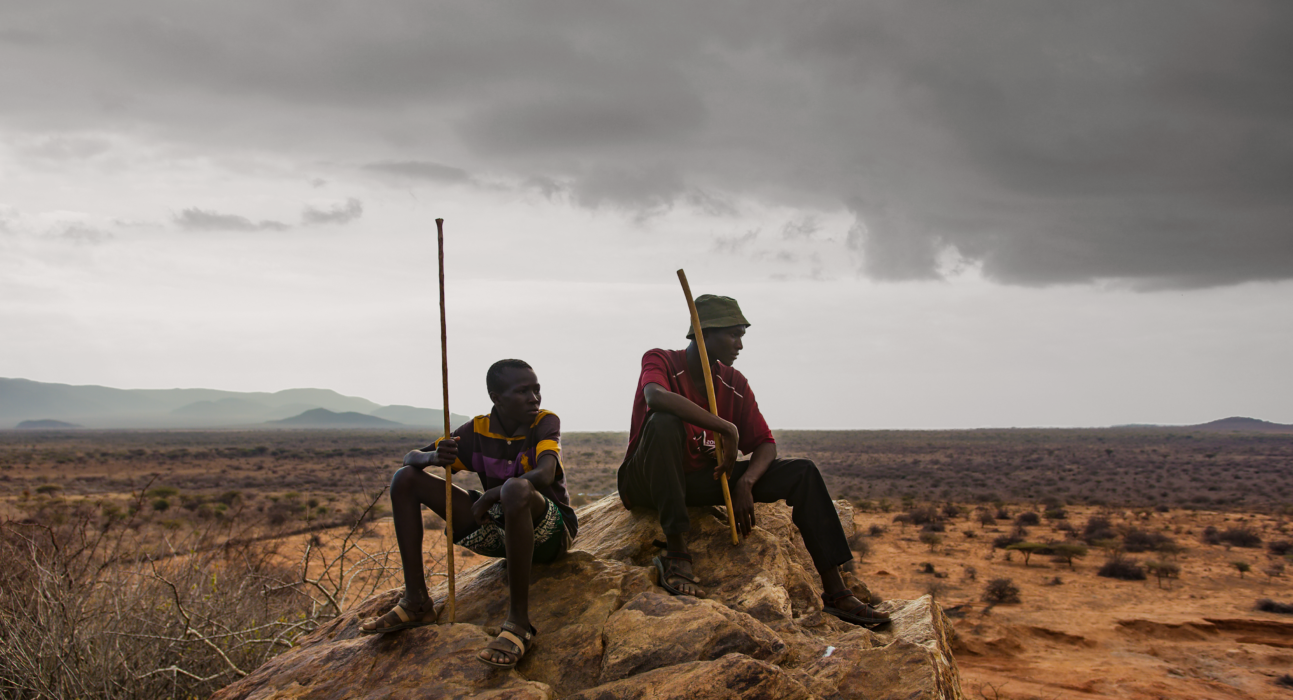 Between the Rains is a coming-of-age story of Kolei, a shepherd boy whose name translates to "living amongst the goats." Unfolding over the course of a prolonged drought, viewers are pressed deeper into Kolei's inner conflict as he questions not only his own identity as a warrior — a path that was chosen for him —but also the erosion of the culture that has shaped every aspect of his life. For Kolei, becoming a warrior not only shapes masculinity and personal identity, but it is also the very foundation on which this community and society root their lives. It is a sacred, guiding pillar.
Andrew Harrison Brown
Andrew has spent the last decade working as a humanitarian & filmmaker in sub-Saharan Africa. Most recently, he was the producer (p.g.a.), cinematographer & editor of Kifaru (Audience Award at Full Frame, Grand Jury Winner at Slamdance). As the editor for Kifaru, he was nominated by Jackson Wild for Best Editing. Prior to that, Andrew spent three years building relationships within northern Kenya's poaching network, unveiling the intricacies of the illegal ivory trade as the producer of When Lambs Become Lions (Best Editing, Tribeca Film Festival).
2018: When Lambs Become Lions / produced by Kasbe Films/Ragtag Collective/The Documentary Group. Oscilloscope Films; represented by Cinetic Media / Documentary / 89 min
Moses Thuranira
Moses is a producer based out of Isiolo, Kenya. Born & raised in a community  in northern Kenya that was often caught in the crossfire of tribal conflict,  Moses channels his own personal experience into the way we approach the  production, as well as how we craft our story in a genuine & thoughtful  manner. A student of journalism and photography, Moses is the founder and  lead field reporter of Isiolo News – an online news source for advocacy affairs  in his region.
Stage :
Montage terminé
Completion :
Mars 2022
Screening version length :
86 min
Expected final length :
86 min
Production :
Ragtag Collective (Andrew H. Brown), Zawadi Productions (Ngaihike Napuu, Samuel Ekomol)
Production contact :
andrew@ragtagcollective.com, ngaihike.napuu@gmail.com
Funds :
Autofinancé