ALLENSWORTH
2022
United States
65 min
Language: English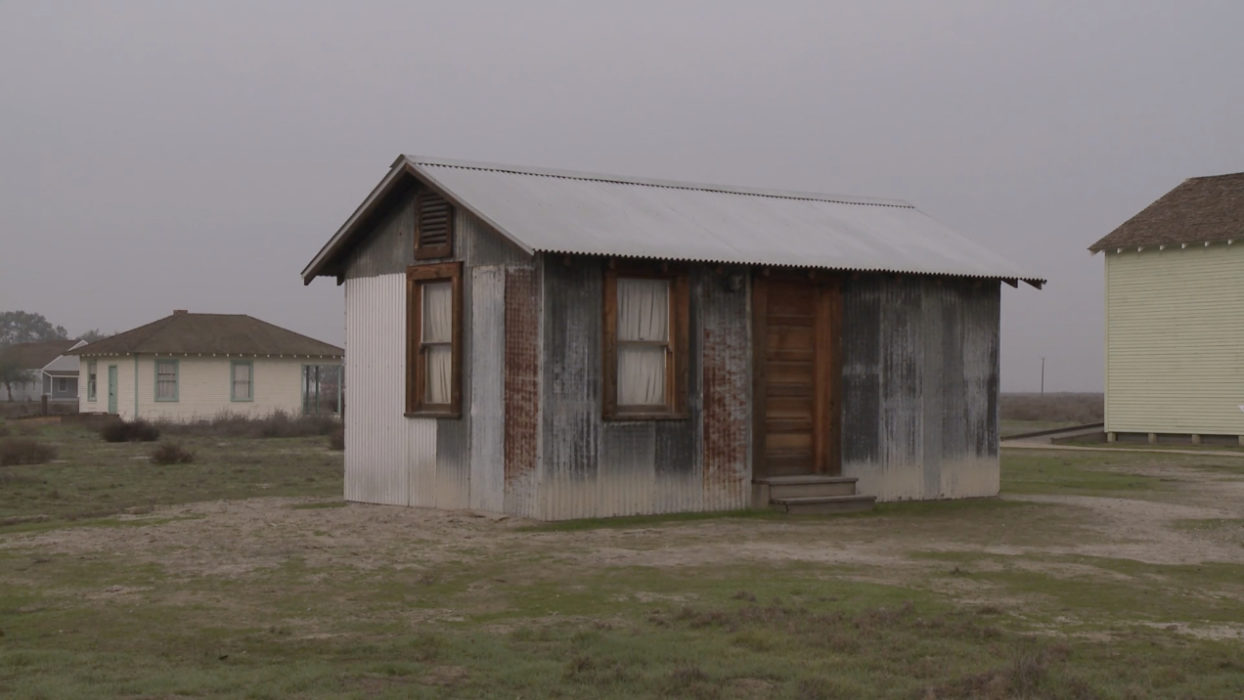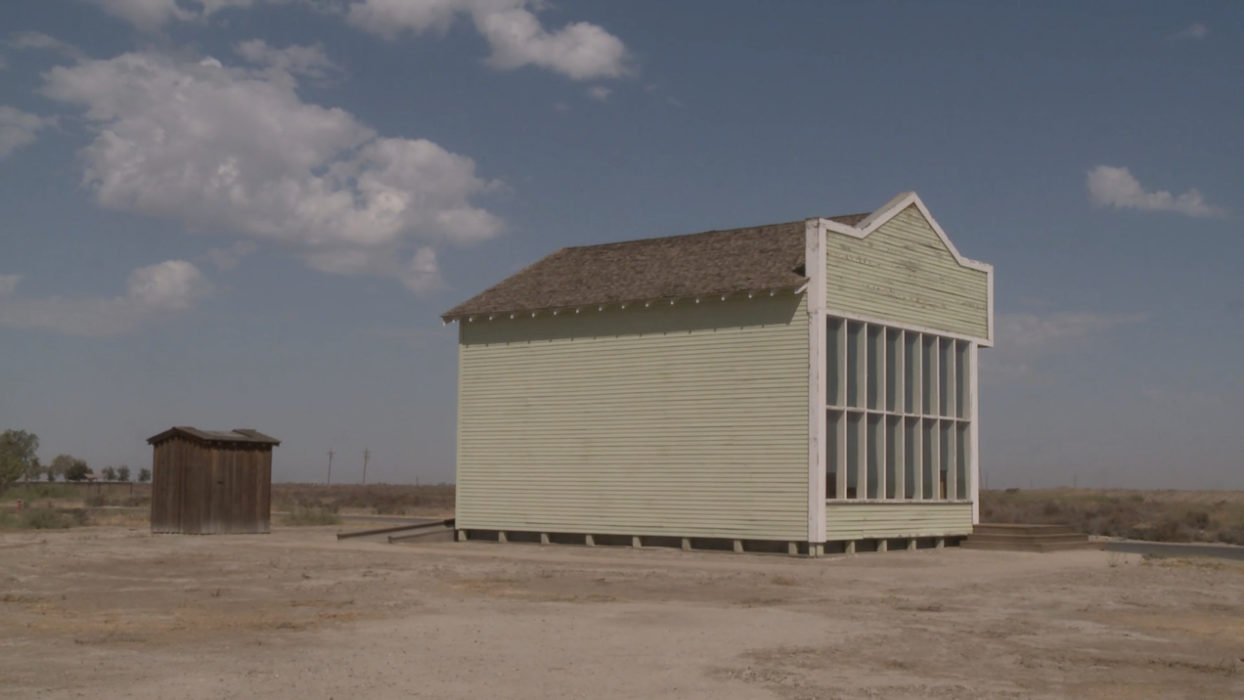 A lost town in California's Great Central Valley built by and for Black Americans in the early 20th Century. Shot over a full year, the film positions the town in a veiled political and social context to bring attention to its historical importance.
---
Even though an intertitle describes the location of the scene of James Benning's new film – "Allensworth, est. 1908" – during the twelve shots of around 5 minutes each that together make up a one-year cycle, we only understand where we find ourselves little by little. After the image of a solitary bare tree under a winter sky, comes a series of modest detached houses and community buildings built out of timber or sheet metal; a stable and a cemetery that no one seems to visit any more. A few cars drive by on a road hidden by banking; trains are heard arriving, sometimes crossing the frame; for the rest, life has withdrawn. Allensworth is basically a ghost town, a museum. Founded at the beginning of the twentieth century, largely deserted after World War I, and declared a national park in 1974, it was the first Californian municipality governed entirely by African-Americans. James Benning highlights this heritage when he begins to introduce songs midway through the film – Nina Simone's "Blackbird" and "In the Pines" by Lead Belly – as well as a series of poems by Lucy Clifton, recited in a classroom by a young girl clad in the same model of dress that Elizabeth Eckford wore on her way to school in Little Rock for the school year 1957, to the shouts and insults of the white crowd, and immortalised by a photograph on which the film ends. The fascinating appearance of this reader is somewhat reminiscent of Faustine in The Invention of Morel. By using a cyclical structure to unfold the images of a ghost town, James Benning invites us to think historically about the present, and remember that even if time passes, inequality remains.
Antoine Thirion
James Benning made the first of his avant-garde works in 1972, and shortly thereafter started to produce longer experimental films. Between 1978 and 1985 he realized numerous projection and computer installations. From 1977 to 1980 he taught at the Universities of California and Oklahoma. Since the end of the 1980s he has lived in Val Verde, near Los Angeles. He teaches at the California Institute of the Arts where, through his works, he continues to greatly influence younger generations of artists. One particularly important aspect of his oeuvre is his engagement with the American landscape. Using durational, fixed-frame shots, Benning's films often study nature and man's encroachment on the world.