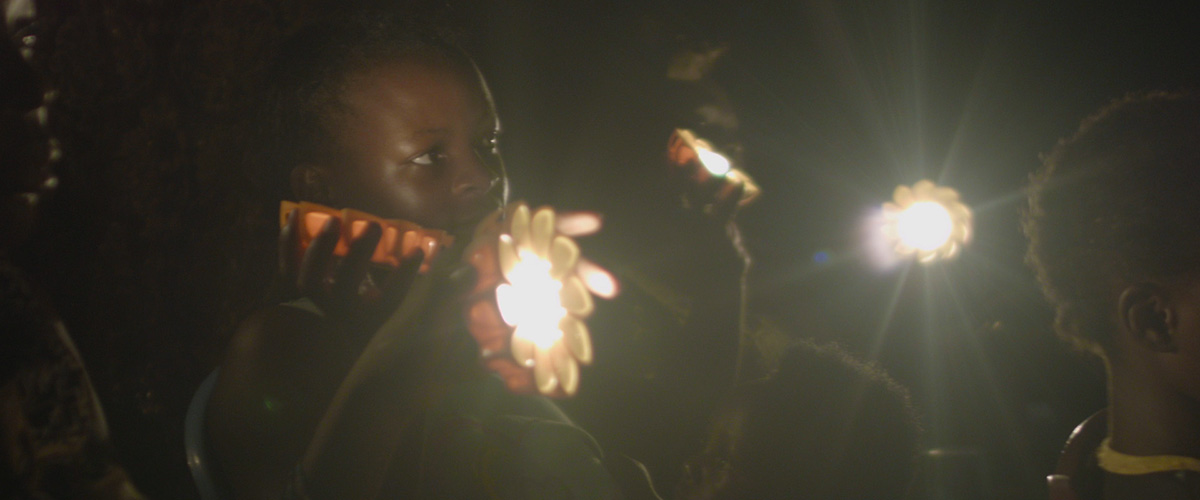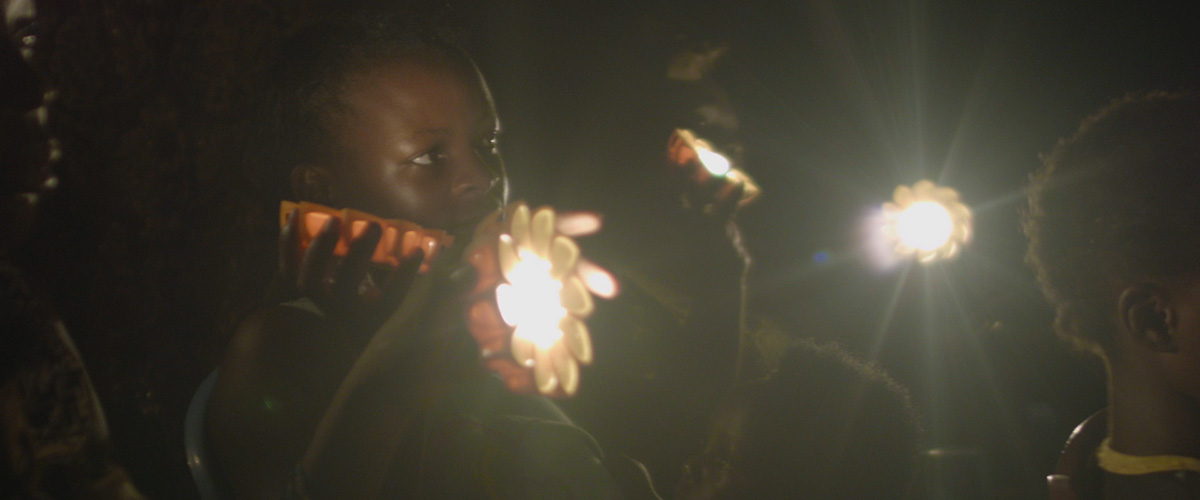 Nelson Makengo
2019
Democratic Republic of Congo
Belgium
21 min
Colour
_
Resistance > "abandoned like a chick without a mother, like a cooking pot without a lid, like a house without windows, without a door, like a door without a lock, like a lock without a key..."
_

How does one react to a dramatic situation? Nelson Makengo gives his answer here: by making raw material into an aesthetic object that transcends it. Although Nuit debout opens with a woman's account deploring the shortage of electricity in Kinshasa, the direct nature of the invective is put at a distance by the way it is treated: the image that should accompany the voice is first absent, then tripled. The film seems to be the result of a mischievous prism that sometimes multiplies the image, sometimes associates it with others. By combining colourful shots bordering on the abstract with ambient sounds, the filmmaker proposes a personal variation on a documentary tradition: that of the urban symphony. The visual stream is as precarious as the electric current and it happens that darkness invites itself onto the screen without warning.The images echo each other or are sometimes attuned to create veritable triptychs. The repetition of shots within the screen or during the course of the film expresses the texture of bumpy lives, hampered by endless difficulties. Beyond the description of a material reality – the dark nights lit only by small back-up torches, when children are deprived of television – the cut described here is symbolic: this is a country prevented from moving forward by a political reality full of corruption and violence. Just as the electricity produced by the Congo river is mostly destined for South Africa, it seems that the financial flows are irremediably diverted from the people.
Olivia Cooper Hadjian
_
PRINT SOURCE: Sudu Connexion, Ibee Ndwa, distrib@sudu.film
Nelson Makengo

Born in 1990, Nelson Makengo lives and works in Kinshasa. He graduated from the Academy of Fine Arts in Kinshasa in 2015 and was trained at La Fémis in Paris. Makengo is basically a self-taught photographer and filmmaker. He has directed six short documentaries, which have been screened in many festivals. Tabu (2016) and Théâtre Urbain (2017) were among the official selections of several festivals. In 2019-2021, he directs his first feature documentary film, awarded "Brouillon d'un rêve" (SCAM 2019), IDFA Academy 2019, Berlinale Talents 2019.
PRODUCTION : Rosa Spaliviero (Twenty-Nine Studio et Production)
Press Kit