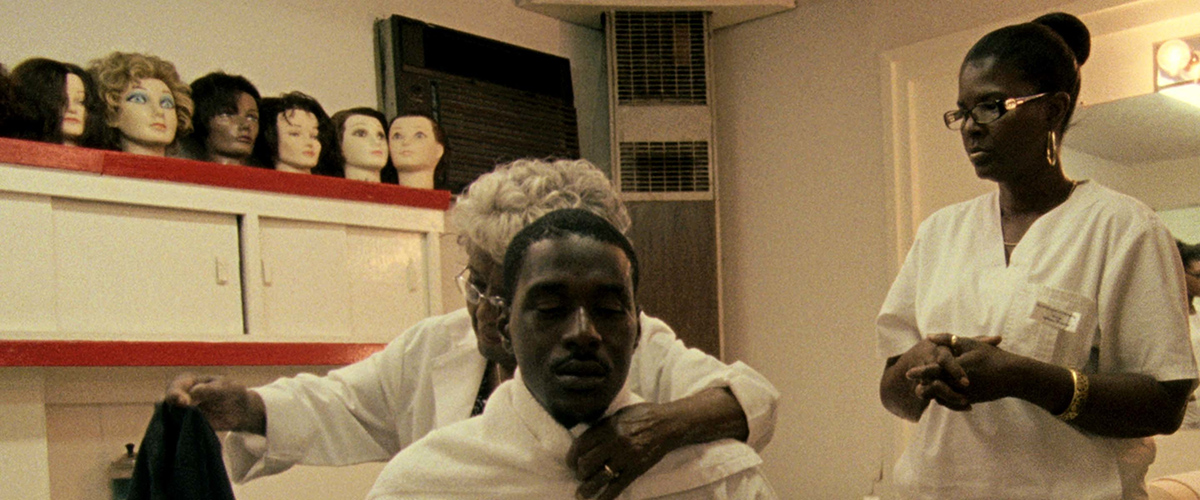 The Island of St. Matthews
Kevin Jerome Everson
2013
United States
65 min
Colour
The city of Columbus, Mississippi, and the neighborhood of Westport, home to some of Everson's family, has fallen victim to numerous catastrophic floods over the past four decades, and one particular disaster from 1973 made an impact that resonates into the modern day. The Island of St. Matthews spotlights the weathered townsfolk whose family heirlooms, photographic archives, clothing, amenities, and loved ones have been whisked away by these calamities. Amidst these running biographies, Everson weaves discrete lyrical interludes, such as lengthy contemplations of the Tombigbee River and the town's mechanically operated dam, recurring episodes focusing on a water-skier's persistent attempts to keep balance, scenes with a group of teens who perform impromptu baptisms in the water, and one vignette featuring a bell-ringer who fulfills his duty with the same resounding force applied by the madman at the end of Bela Tarr's Sátántangó. In its steady accumulation of these motifs of perseverance, the film frames Westport as a place of constant rebirth while always reminding of the region's overwhelming personal, collective, and historical losses.
(Harvard Film Archive)
Kevin Jerome Everson was born in 1965, Mansfield Ohio. Since the 1980s he has directed numerous short films, and nine feature lengths. Most of these are anchored in the collection or staging of gestures, postures and attitudes of the black American working class.
PRODUCTION : Picture Palace Pictures