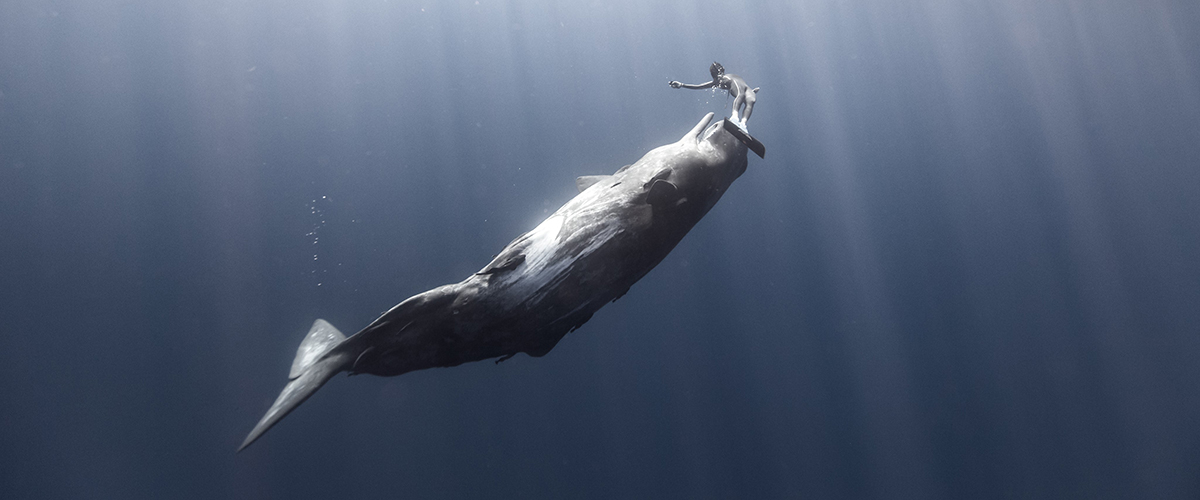 Oublier Moby Dick
Exploration sonore du monde des cétacés
Aline Pénitot
Bourse Gulliver et Brouillon d'un rêve de la Scam et du dispositif La Culture avec la Copie Privée.
Oubliez Moby Dick, oubliez Pinocchio, oubliez le Léviathan que l'on craint et que l'on chasse, … ces dernières années, les scientifiques ont fait voler en éclat ces vieux travers ; même s'ils doivent encore rappeler que les baleines et les dauphins sont des mammifères et non des poissons et qu'ils ne mangent ni les hommes ni les femmes. En dignes héritiers de Jules Verne, ils tracent un avenir marin aux hommes et aux femmes, ils creusent les questionnements que leur renvoient les cétacés. Des questionnements bien souvent sonores. Au centre des rapports sociaux, les sons émis par les dauphins et les baleines permettent de communiquer, de se déplacer dans la nuit, d'écho-localiser la vie ou les fonds marins ou encore de gagner la compétition amoureuse. Sont-ils un langage codifié ou un chant doté d'émotions ? Sans doute, au sein du règne animal, ce sont les cétacés, doués d'une empathie naturelle impressionnante, qui nous renvoient le plus profondément à notre propre altérité.
La série Oublier Moby Dick sera diffusée du 25 au 28 mars sur France Culture. Cinéma du réel et France Culture vous invitent à découvrir en avant-première, le 3e épisode, La réponse de la baleine à bosse.

LSD, la série documentaire sur France Culture.
Documenter toutes les expériences de la vie, des cultures et des savoirs.
Chaque semaine, un grand thème en quatre épisodes, autonomes et complémentaires.
En partenariat avec France Culture
Aline Pénitot is a journalist, columnist, radio-writer and electroacoustic composer. She produces radio documentaries for France Culture. Her work has been programmed in various festivals, including France Culture, France Musique, the RTE, the RTBF and Greenlandic radio. She is a member of the Fair-play network.