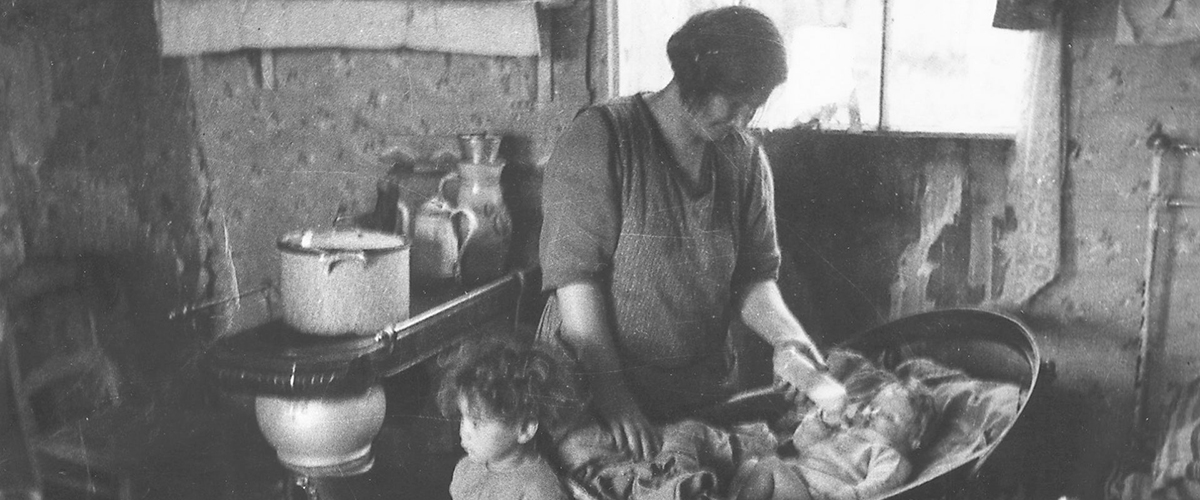 Misère au borinage
Henri Storck
Joris Ivens
Début des années 1930, la crise économique et sociale touche l'Europe. Des usines sont fermées, abandonnées. Des millions de prolétaires ont faim! C'est sur ces mots de manifeste et de révolte que s'ouvre ce film fondateur du cinéma belge et une des références les plus importantes du film documentaire Misère au Borinage, réalisé par Joris Ivens et Henri Storck en 1933.
En 1932 une grande grève avait paralysé les charbonnages de Wallonie et la réponse patronale et policière avait été sans pitié, le tout dans la sous-information et l'indifférence de la majorité du pays. Aidés par un médecin et un avocat, avec très peu d'argent, devant se cacher de la police mais soutenus par toute la popula­tion, le tournage se passa dans des conditions difficiles et exaltantes. Le film a donné à la classe ouvrière des images fortes de son histoire et de ses luttes. Parmi elles: les expulsions, l'entassement des enfants dans les maisons taudis, leurs visages émaciés et absents, le ramassage du mauvais charbon sur les terrils à l'aube, le mineur mendiant etc…
In partnership with Le Centre Wallonie Bruxelles
Henri Storck (1907, Ostende- 1999, Brussels) is a Belgian cinematographer. He is considered to have erected documentary filmmaking to a dignified art form. Storck began by shooting documentary essays on his hometown, before experimenting with found footage and directing political films during the German occupation. After the liberation, he became known as the 'Father of Belgian documentary'.
PRODUCTION : EPI Éducation populaire par l'image, Club de l'écran