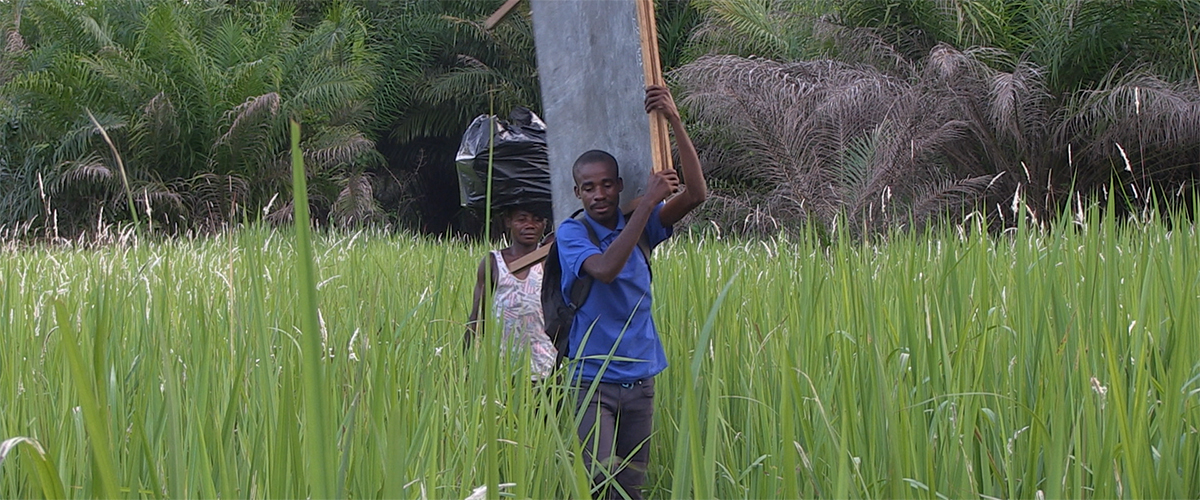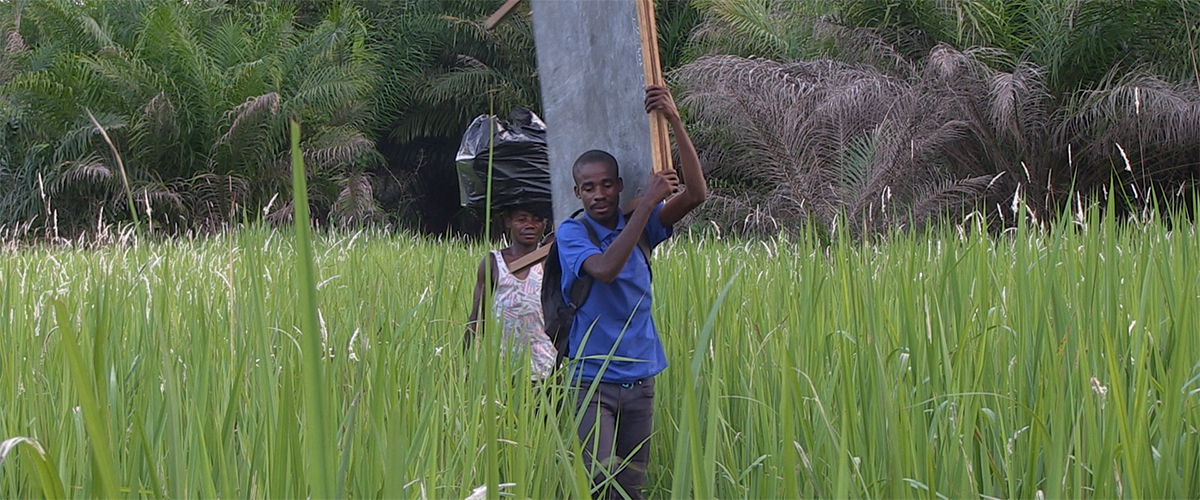 Makongo
Elvis Sabin Ngaïbino
2020
Central African Republic
Argentina
Italy
72 min
Colour
André and Albert are two young Aka pygmies from Mongoumba of the Central African Republic. They are among the few in their community to study. The others have abandoned or never even set foot in school. Despite their financial difficulties and stigmatization in high school, André and Albert fight to study and level with other students. But they also have a dream: to bring other Aka children to school. Every afternoon, they walk winding paths, a blackboard on theirs shoulders, to go and teach their students in the forest, out-of-school children or teenagers of all ages. To finance their business, they do not rely on NGOs or government aid, but rather on the next harvest of makongo (caterpillars), the main source of income of Pygmies. This year, if the harvest is good, André and Albert would like to sell it directly to Bangui, the capital, to increase their profits. With this, they could continue their fight for school with the aim of enrolling some of their students in a real school.
Elvis Sabin Ngaïbino

Elvis Sabin Ngaïbino, a geology graduate, had always dreamt of working in cinema. In 2012, he founded with friends the Académie du Cinéma Centrafricain, an association bringing together cinema-lovers. With limited means, he produced and made small films for Central African television, until the day his path crossed that of the Ateliers Varan, which trained him in documentary filmmaking and enabled him to shoot Docta Jefferson, the portrait of a neighbourhood pharmacist and screened at several international festivals.