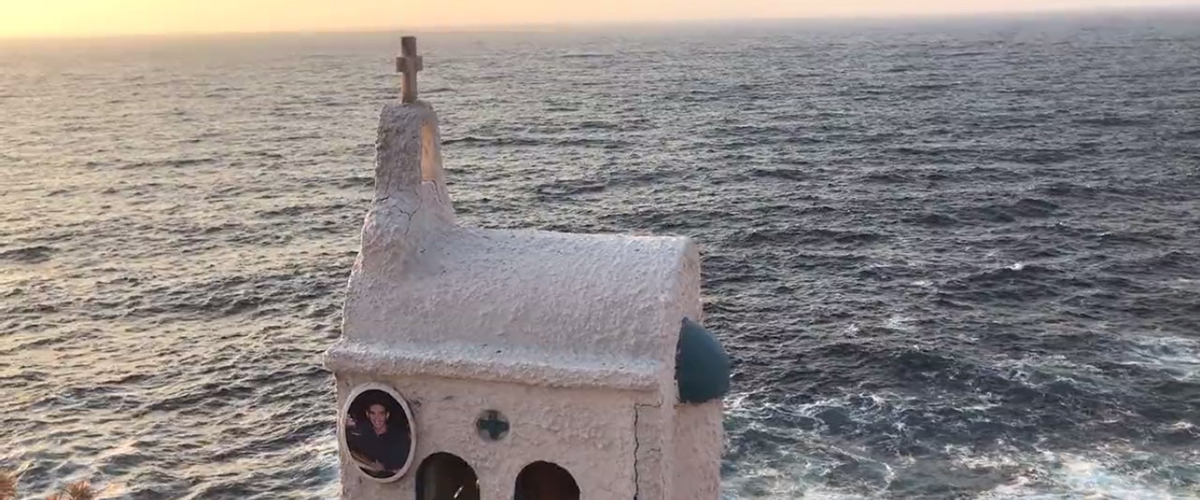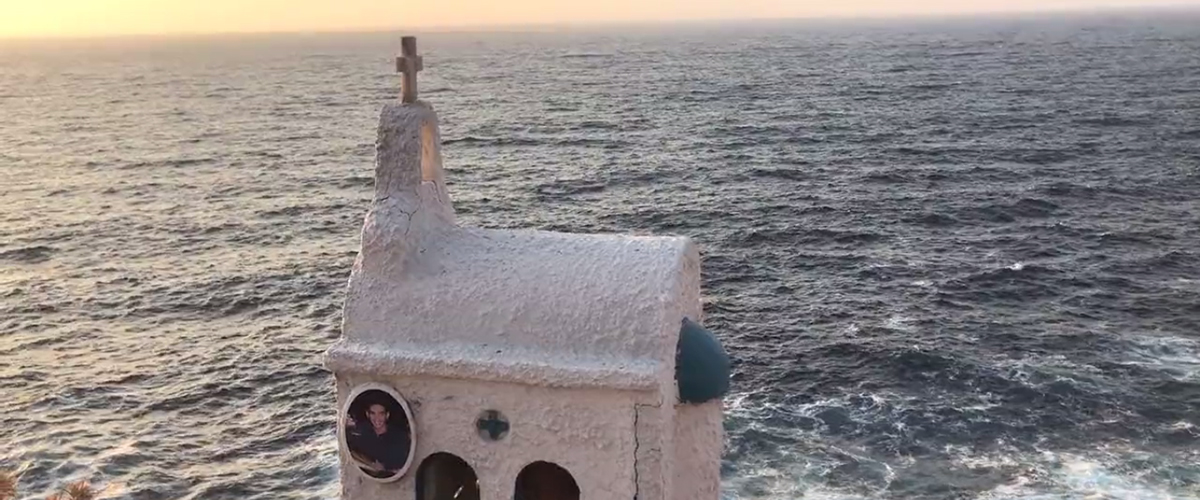 Léthé
Christophe Pellet
Dans plusieurs pays d'Europe, on trouve au bord des routes des petits monuments, ou stèles, honorant la mémoire d'une femme ou d'un homme disparus lors d'un accident de la circulation. Accolée au petit monument, une photographie de la défunte ou du défunt, sous verre, ou sous emballage plastifié. Parfois le monument est fleuri, mais le plus souvent il est à l'abandon, comme si on avait oublié le mort, comme si on l'avait définitivement laissé au bord de la route. Les inscriptions – une plaque ou une simple feuille de papier plastifiée -, font parfois l'éloge du défunt en quelques mots. Il est souvent question du destin, stoppé-là, à cet endroit précis de la route, et du désespoir de ceux qui restent… ceux qui sont « restés-là » : morts en transit, sur une route, figés à jamais. Comme si leur âme, elle aussi, était toujours en route, « en peine », qu'elle ne pouvait se poser. Comme si pour eux, tout repos était impossible. Morts de passage, ils perdurent. Pour moi – et c'est un sentiment très subjectif -, la présence de l'édifice perpétue la souffrance de l'accidenté. Cette sensation est renforcée par la photographie de l'accidenté. Elle est en souffrance elle aussi : exposée aux rigueurs du climat au cours des ans (parfois l'accident date de plusieurs décennies), la photographie est souvent usée, ses couleurs délavées… Une détérioration est à l'œuvre : la mort est là, toujours en marche…
Pour ce film la route est associée à un fleuve de la mythologie Grecque : le Léthé, que les ombres des morts doivent traverser pour atteindre enfin l'oubli. Cet oubli, les morts accidentés attachés à leurs stèles, n'y ont pas droit : ils sont en souffrance. Le fleuve – la route – ne peut être traversé, ils sont figés-là et paradoxalement : oubliés-là. Le Léthé, l'un des fleuves de l'enfer, semble symboliser leur situation : oubli impossible. En latin ce fleuve a aussi donné l'expression : Letere : caché. Car ces stèles, même si elles sont ouvertes à tous les regards, sont paradoxalement cachées : la plupart des passants, à pied et surtout en voiture, ne les voient pas.
Christophe Pellet
Christophe Pellet graduated from La FEMIS in 1991. His films include: Aujourd'hui, rien (72 mn. 2017), Burning Bridges, (34 mn. 2016), Exoplanète, (20 mn. 2013), Seul le feu, (45 mn. 2012), Soixante-trois regards, (50 mn. 2011), Plus dure sera la chute, (10 mn. 2010). Le garçon avec les cheveux dans les yeux, (20 mn. 2008).His texts have been published by Arche Editeur, and staged mainly by Stanislas Nordey, Jacques Lassalle and Madeleine Louarn.