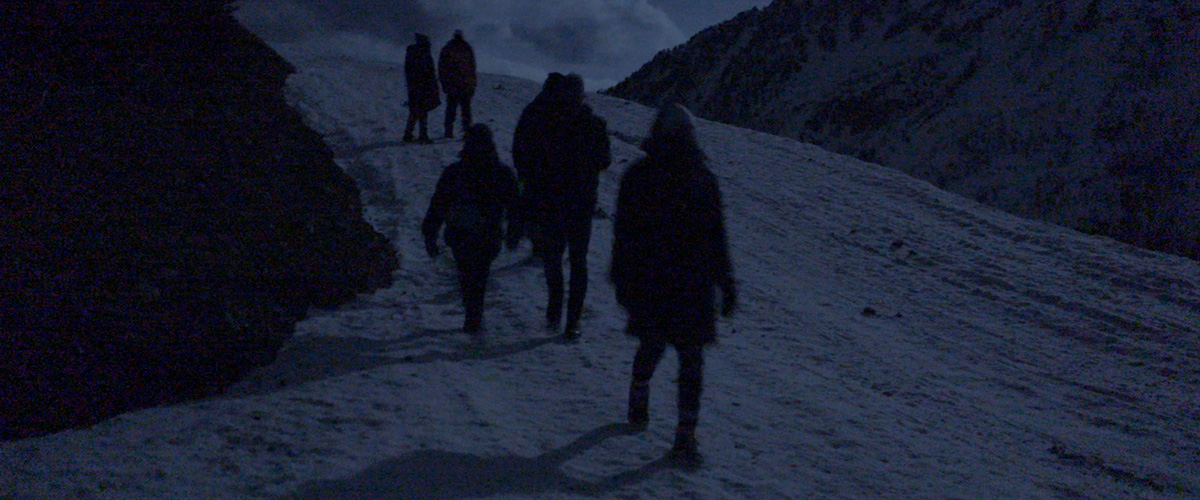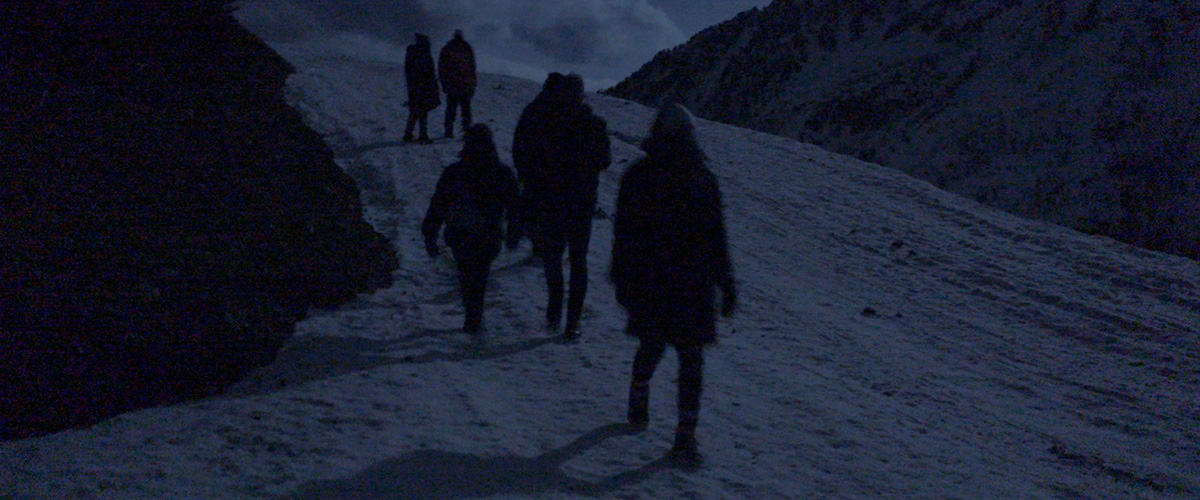 Demain est si loin
Muriel Cravatte
2018, frontière franco-italienne.
Chaque jour, des exilés tentent de rejoindre Briançon (France) à pied, en empruntant des itinéraires de montagne dangereux, pour échapper aux traques policières.
Une fois à Briançon, ces hommes, femmes et enfants sont accueillis pour quelques jours au Refuge Solidaire, hébergement d'urgence géré par des bénévoles. C'est un lieu bouillonnant de vie, d'échange et de fraternité.
Entre harcèlement policier et criminalisation, les solidaires s'organisent pour pouvoir continuer à aider.
Le petit territoire du briançonnais résonne comme un miroir de notre société, où l'humanité est du côté des citoyens, alors que la répression et le déni des droits proviennent de représentants de l'État.
Une histoire de résistance, de survie et, surtout, de dignité humaine.
2018, France-Italy border.
Every day, exiles try to reach Briançon (France) on foot, using dangerous mountain routes to escape police raids.
Once in Briançon, these men, women and children are welcomed for a few days at the Refuge Solidaire, an emergency shelter run by volunteers, a place gushing with life, exchange and fraternity.
Between police harassment and criminalization, caregivers organize to be able to continue to help.
The territory around Briançon acts like a mirror of our society, in which humanity is on the side of the citizens, while repression and denial of rights originate from representatives of the State.
A story of resistance, survival and, above all, human dignity.
_

At the French-Italian border, near Briançon, refugees trying to enter France are turned back by the authorities despite the laws on asylum and human rights. The valley where the police give chase to the refugees – like real manhunts – is of a majestic, timeless beauty. It is a place I have known since my childhood. My realisation that this corner of paradise could be a living hell for the refugees trying to cross the border was like an electroshock. I had to go and see for myself. As a citizen, as a true woman of the mountains. After a first stay as a volunteer with Refuge Solidaire in Briançon, I felt the need to film. I wanted to bear witness
to what was happening "here and now"….I show how the refugees' arrival in France is the continuation of a journey during which their dignity and humanity are constantly violated….I recount how a parallel organisation – magnificent and fragile – has been set up in solidarity.
In 2018, the year I made the film, the valley was full of events: arrivals of a great many refugees, several deaths in the mountains, legal actions against supporters. The Briançon area resonates like a mirror of our society, where humanity is on the citizens' side, while repression and the denial of rights emanate from the state's representatives. This circumscribed area reflects what is happening more widely on a national or European scale. [...]
– Muriel Cravatte
PRODUCTION : Explicit Films/La Compagnie du Garage
Press Kit