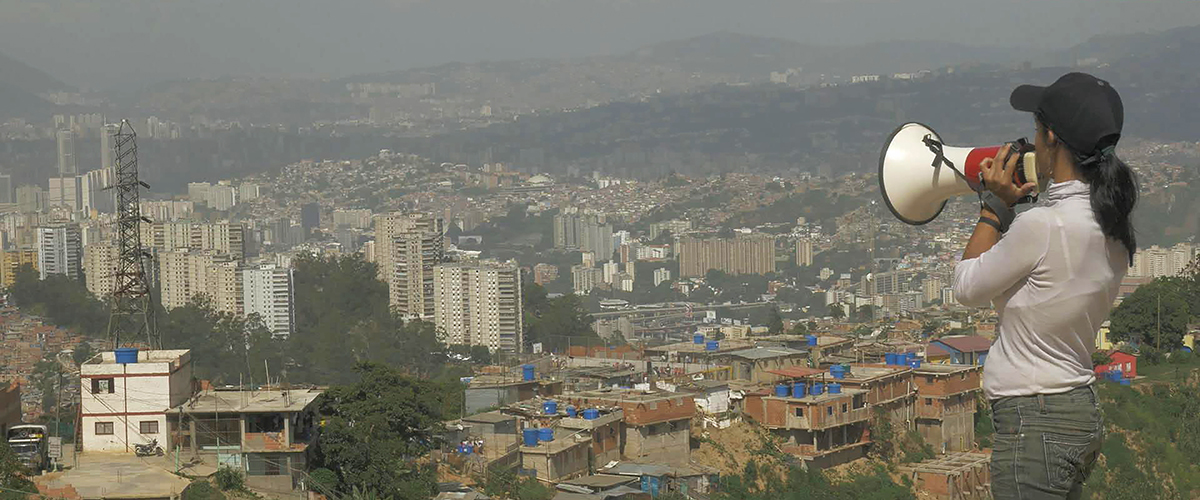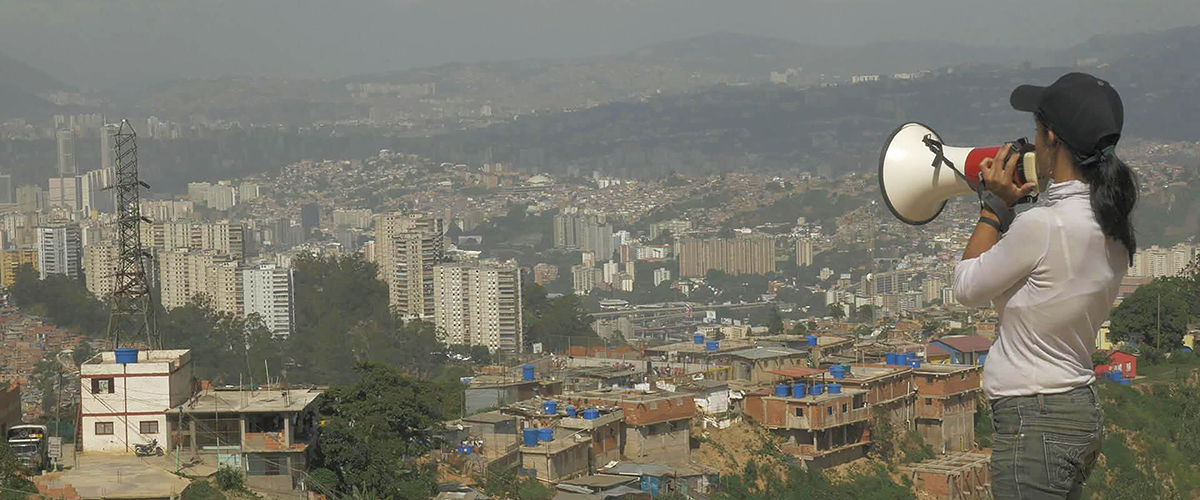 Chronicle of the Stolen Land
Chronique de la terre volée
Marie Dault
2020
France
92 min
Colour and B&W
Tourné entre 2015 et 2018, Chronique de la terre volée est une épopée politique, un éloge de la piraterie et du système D : le film raconte le destin d'habitants des bidonvilles de Caracas qui entreprennent d'obtenir la propriété de la terre. Le prix à payer pour cela tient dans la consignation des témoignages des premiers arrivants et dans le choix de règles de vie pour la collectivité. Notre documentaire montre la démocratie participative à l'œuvre. Au service de la rédaction de leur propre archive, des habitants du quartier de « Las Brisas de la Santa Cruz », emmenés par Alejandra et Keyla, agissent, se réunissent, prennent la parole, se souviennent et gardent trace. Cette collecte pourrait cimenter une forme de fierté recouvrée alors que les quartiers apparaissent enfin sur les cartes de Caracas. Mais depuis des mois le pays décille : les assauts conjugués de la corruption, de la mauvaise gestion, d'une guerre économique menée par les secteurs d'opposition et des sanctions des USA et de l'Europe aggravent le manque de médicaments, de nourriture et une hyperinflation inédite dans l'histoire du Continent. La situation approche de son point critique : la crise dévore la vie quotidienne des habitants de « Las Brisas de la Santa Cruz ».
Aujourd'hui, le prix de la propriété de la terre n'est plus seulement celui de l'histoire de leur vie dans le quartier, inscrite dans la Carta del Barrio, c'est aussi le prix de la stabilité économique et de l'accès minimum aux biens de premières nécessités. Le temps de l'Histoire sera là pour faire les comptes et dire ce qui a provoqué cette chute de la maison vénézuélienne.
Voilà donc où s'enroule le récit du film : aux premières loges de l'Histoire d'un pays en crise, avec ceux qui ont façonné depuis 20 années cette Révolution Bolivarienne, et qui sont sur le point de basculer. Le documentaire capte les derniers feux de l'expérience émancipatrice bolivarienne. Si le film ne peut décrire la réussite des personnages de « Las Brisas de la Santa Cruz », l'idée qui nous anime est de montrer que cette expérience a bien eu lieu, et que cette promesse a un jour été honorée. Il s'agit pour nous, et pour les personnages du film, en quelque sorte, de « sauver » cet épisode du Chavisme alors que la crise actuelle pourrait ne pas manquer de vouloir effacer la puissance créatrice et insurrectionnelle contenue dans cette expérience politique.
Marie Dault

After literature and film studies, Marie collaborated in the 2000s on various theatre productions in which she integrated video into the set design. In 2005, she trained at the Ateliers Varan, then in 2007 made a documentary in the streets of Caracas, with street peddlers specialised in selling Laws and the Constitution. In parallel to her filmmaking, she contributes to writing creative documentary projects. Chronique de la terre volée, also filmed in Venezuela, is her second feature-length documentary.
PRODUCTION : Laurent Alary (Tell Me Films), Eric Jarno (Pays des Miroirs)
Press Kit