A glimpse at the 2017 Cinéma du réel program (March 24th – April 2nd).
Accreditations form will be online in February.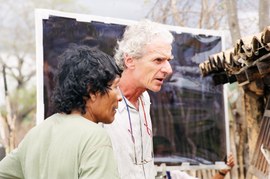 ••• ANDREA TONACCI: Full retrospective
Andrea Tonacci, who passed away last December, was an Italian by birth who made Brazil his land of adoption, love, combat and creation. In our countries, he became known in 1971 for his movie Bang Bang, premiered at the Directors' Fortnight in Cannes. During the dictatorship, he became one of leading figures of the so-called Brazilian Marginal Cinema. Over the years, his film practice turned towards documentary work and embraced, in a very personal way, a people, a struggle: that of Amazon Indigenous peoples.
Curated by Patricia Mourão and Gustavo Beck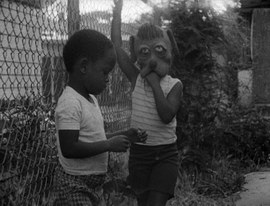 ••• L.A. Rebellion : a new African-American cinema
Tribute to Charles Burnett and Haile Gerima Retrospective
From the end of the 1960's, at the University of California, Los Angeles (UCLA), groups of African-American and African students gathered in workshops for  American "minorities". Their films give images and voice to a black population that mainstream cinema ignored or confined to stereotypes. Attempts to free narratives from Hollywood conventions, independent practices, and esthetic and political commitment shape the works of this informal movement. At the same time, the styles and the intentions of filmmakers such as Charles Burnett and Hailé Gerima assert themselves. Their films, whose making was a challenge in an environment where entertainment reigned supreme, criticize and recompose the "national narrative" of America… and beyond
L.A. Rebellion: Creating a New Black Cinema is a project by UCLA Film & Television Archive developed as part of Pacific Standard Time: Art in L.A. 1945-1980. The original series took place at UCLA Film & Television Archive in October – December 2011, curated by Allyson Nadia Field, Jan-Christopher Horak, Shannon Kelley and Jacqueline Stewart.
With the collaboration of UCLA and le Jeu de Paume. Curated by Marie-Pierre Duhamel,
In the presence of Charles Burnett and Hailé Gerima.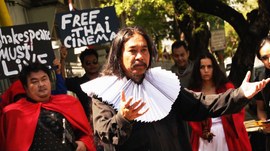 ••• ING K – At work
Ing K is a Thai filmmaker, journalist and writer, who always handled the camera to fight for the freedom of expression of her people. Religious conflicts (Citizen Juling, 2008), representation of a corrupt and bloody dictatorship in the shape of a Macbeth adaptation, Ing K's camera does not fear repression. And even when she was a victim of such repression, she turned it into an artwork like Censor Must Die in 2013, as though every blow strengthened the endurance of the Thai filmmaker.
Curated by Nicole Brenez, in the presence of Ing K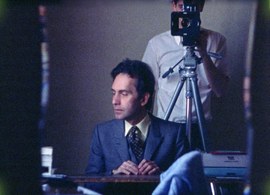 ••• Thematic section: Dé/montage(s)
A mutant and flexible object, a programming like a toy-building set, made with films which cannot be circumscribed. Their common thread: editing as a land of freedom and creation, which dismantles and rebuilds the narrative, by assembling different genres and forms. With films by Raoul Ruiz, Peter Kubelka and Robert Beavers…
Curated by Federico Rossin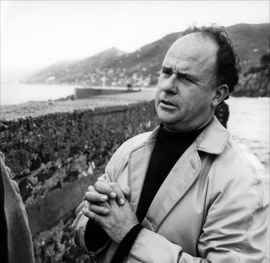 ••• TRIBUTE: JEAN ROUCH CENTENNIAL
In 2017, we celebrate the centennial of the birth of Jean Rouch (1917-2004), one of the festival's founding fathers. On this occasion, a special focus will be given on Rouch's work: sound recordings. A selection of numerous and unpublished recordings will be presented on interactive listening posts. A screening will also illustrate the sound aspect of his film work.
Curated by Andrea Paganini
In partnership with the Jean Rouch Foundation, Le Comité du Film Ethnographique with the assistance of the Bibliothèque nationale de France
A video installation will also feature works by filmmakers and artists, all inspired by Jean Rouch's work
Curated by Pascale Cassagnau
••• AND ALSO:
Low-Fi Chronicles: In between: an unseen installation by Vincent Dieutre (filmmaker) in collaboration with Christophe Berhault (painter, visual artist), Daniel Freitag (musician) and Geoffrey Carrey (actor) /// A story through images: a day of public debate on the preservation of contemporary images /// Arrested Cinema: an observatory of freedom in cinema /// ParisDOC, festival activities for professionals /// film and live music /// audio description /// other screenings and off-site events…
••• COMPETITIONS:
4 competitive sections: International Competition /// French Competition /// First Films International Competition /// Short Films International Competition
> The films in competition will be disclosed in February.
---
---