Cinéma du réel is opening a window dedicated to heritage documentary film and those working in this field – a window for exhibition, reflection and debate. Documentary cinema, as much as fiction cinema, has great authors, chefs-d'œuvre, and a rich and precious history. It is also mobilising remarkable restoration initiatives and collection work that need support. This first conference will include three sessions: presentation of 6 restored films, a round table and a preview.
Centre Pompidou, Petite Salle
Place Georges-Pompidou, 75004 Paris
11h30 à 13h30: THE PROJECTS : presentation of documentary film restorations soon available

Collection « Cinéastes de notre temps » et « Cinéma de notre temps »
Created in 1964 by André S. Labarthe and Janine Bazin the Cinéastes de notre temps Collection, portraits of filmmakers by filmmakers was broadcast on ORTF until 1970. It returned in 1990 on Arte under the title "Cinéma de notre temps".
Examples of already restored episodes :
Jean Renoir le patron, Jacques Rivette, 1966-67, restored in SD in 2011, remastering in 2K in progress
Cassavetes, André S. Labarthe, Hubert Knapp, 1969, restored in SD in 2011, remastering in 2K in progress
HHH, un portrait de Hou Hsiao-hsien ; Olivier Assayas, 1997, restored in SD in 2004, remastered from original negatives in 2020
Restorer: Ina
Contact: Mileva Stupar, mstupar@ina.fr
Speaker: Brice Amouroux (deputy chief of technical department)
Availibility date: available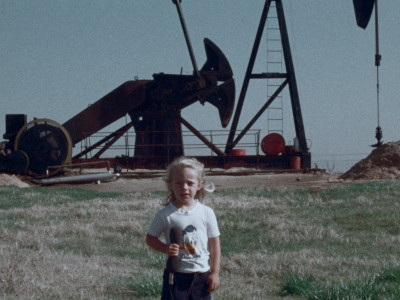 Grand Opera, An Historical Romance
James Benning, 1979
Using static shots of recurring motifs – city and landscapes (billboards, traffic signs, streets, industrial landscapes, gas containers, oil drilling rigs) the film weaves them together with short scenes, textual inserts, experiments with film aesthetics and short homages to Hollis Frampton, George Landow, Michael Snow and Yvonne Rainer, who also appear in the film.
Restorer: Austrian Film Museum
Contact: Janneke van Dale, j.vandalen@filmmuseum.at
Speaker: Nadja Sicarov (digital restorator)
Availibility date: autumn 2020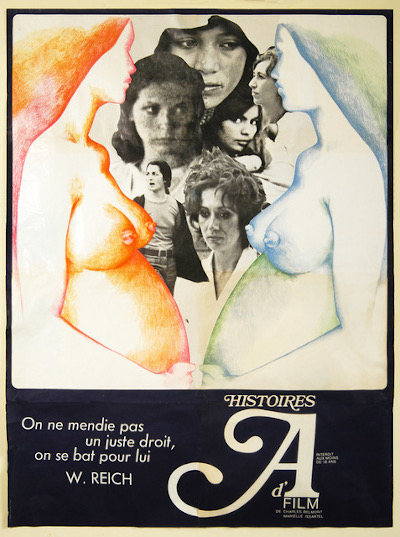 Histoire d'A
Charles Belmont, Marielle Issartel, 1973
A… for Abortion. In 1973, this was still a crime, punishable by law… Filmed illegally on limited means, Histoires d'A. remains one of the most famous documentaries of the 1970s. Censored, tracked down by the police, discussed, contested… it reflects a militant, political and social cinema, whose libertarian feminism, with a wink from the film title, is far removed from the notorious Story of O., the literary narrative of a submissive woman!
Restorer: L'Eclaireur
Contact: Marielle Issartel, marielleissartel@gmail.com and Jacques Pellissier, jacques@justedoc.com
Speakers: Marielle Issartel, Jacque Pelissier (Juste doc, French distributor)
Availibility date: autumn 2020

Il Bacio di Tosca
Daniel Schmid, 1984
In 1896, Giuseppe Verdi founded the "Casa Verdi", a rest home for retired opera singers, musicians and prima donnas. Il bacio di Tosca paints a sensitive portrait of its residents through the stories they tell.
Restorer: La cinémathèque suisse
Contact: Caroline Fournier, caroline.fournier@cinematheque.ch
Speakers: Frédéric Maire (head of Cinémathèque suisse), Renato Berta (director of photography)
Availibility date: available

Sois belle et tais-toi
Delphine Seyrig, 1977
Delphine Seyrig interviews twenty-four French and American actresses about their professional experiences as women, their roles and their relationships with the directors, filmmakers and technical crews. The result is a rather negative overall picture in 1976 of a profession that allows only stereotyped and alienating roles.  
Restorers: Centre audiovisuel Simone de Beauvoir, Service audiovisuel de la BNF
Contact: Nicole Fernandez Ferrer, archives@centre-simone-de-beauvoir.com
Speaker: Nicole Fernandez Ferrer (head of the Centre audiovisuel Simon de Beauvoir)
Availibility date: summer 2020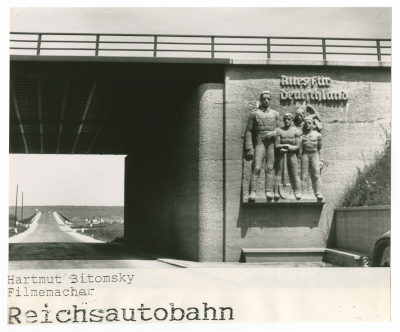 The German Trilogy : Deutschlandbilder (1983), Reichsautobahn (1986) and Der VW-Komplex (1990)
Hartmut Bitomsky
The two first films investigate Nazi esthetics and its inherent propaganda : showing exclusively footage from Nazi era in Deutschlandbilder (Pictures of Germany), and confronting these images with the present Autobahn situation in post-war Germany in the second one. The last film puts car production into a critical context historically, focusing on history and present of the Volkswagen Works.
Restorer: Deutsche Kinemathek
Contact: Martin Koerber, mkoerber@deutsche-kinemathek.de
Speaker: Martin Koerber (head of film archive)
Availability date: summer 2020
15h30-17h30: ROUND TABLE: Do heritage films have archive value?
If we consider that the documentary is a recording of the present at time, t, it would have all the characteristics needed to serve as an archive of its epoch. When exactly and under what conditions does a cinematographic work attain the status of archive? What is the documentary value of a filmmaker's work bearing his or her gaze and point of view? Can this subjectivity become a historical data point in itself: do not filmmakers, embedded in the temporality of their shoot, inevitably evidence a relationship with reality, with writing, with language at a given moment? They are, at any rate, a testimony to a cinematic practice, which is itself part of History, the history of cinema, of art and the world.
Moderated by: Antoine Guillot, producer of the broadcast Plan Large sur France Culture
Speakers: Gérald Duchaussoy (in charge of Cannes Classics, project manager at the International Classical Film Market at Lumière festival), Nicole Fernandez Ferrer (general delegate of the Centre audiovisuel Simone de Beauvoir), Sylvie Lindeperg (historian), Frédéric Maire (head of the Cinémathèque suisse), Manuela Padoan (head of Gaumont Pathé Archives), Jean-Gabriel Périot (filmmaker)
21H00: PREMIERE
Contretemps, Jean-Daniel Pollet, 1988, 110 minutes, Ilios Films
As a rereading of his films,"in the fight against time", Jean-Daniel Pollet brings together excerpts of his films and a report by Jean Baronnet. The author Philippe Sollers and philosopher Julia Kristeva voice their thoughts.
Restored by La Traverse Films, in the frame of the retrospective given by la Cinémathèque française