24 films: 11 short films / 13 feature films
EL AÑO DEL DESCUBRIMIENTO (The Year of the Discovery) by Luis López Carrasco
2020 / Spain, Switzerland / 200'
In 1992, ten years after Felipe Gonzalez's labour party victory, Spain appears as
a vibrant, modern and civilized country. However, in a south-eastern town, Cartagena,
some riots and protests ended in the burning of the regional parliament
with Molotov cocktails.
ASWANG by Alyx Ayn Arumpac
2019 / Philippines, France / 82'
In two years, over 20,000 men, women and children are killed in Duterte's war
against drugs in the Philippines. A little boy is born into this cruel system and
a man tries to fight it.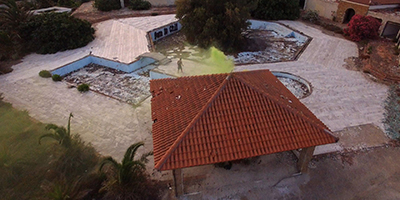 BACK TO 2069 by Elise Florenty, Marcel Türkowsky
2019 / Belgium, France, Germany / 40'
Somewhere in the Aegean Sea lies an eroded island where a Homerian myth
collides with the spirit of our virtualized times : Lemnos. There, a solitary man
is experiencing different states of embodiment and disembodiment.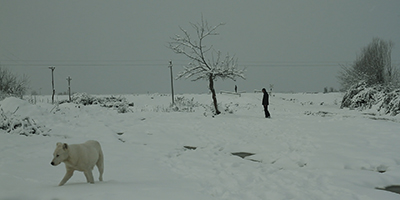 BEYNIMDEKI MISMARLAR (Nails In My Brain) by Hilal Baydarov
2020 / Azerbaïdjan / 80'
A young man wanders through the ruins of what may or may not be his childhood home, where each crumbling doorway opens up onto the past. No matter how much he has tried to change, the young man always returns to the same places, same questions, same faces, same recollections—the same nails in his brain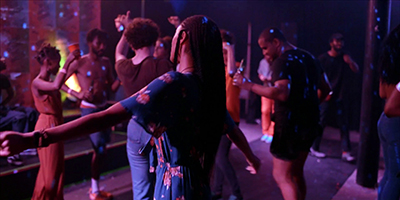 BRING DOWN THE WALLS by Phil Collins
2020 / Germany, USA / 88'
The prison industrial complex in the US through the lens of house music and
nightlife; the dance floor as a space of personal and collective liberation, and
new ways in which we could come together as a society.
CARROUSEL by Marina Meijer
2019 / Netherlands / 68'
A center in Rotterdam helps young men from problematic backgrounds to build
a future. Hardened by the past, and supported by their ever-patient mentors,
they struggle to find their way into «normal» society.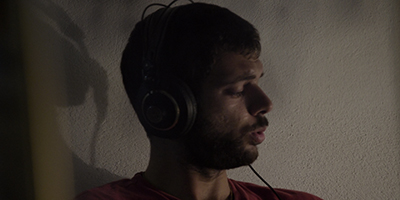 DON'T RUSH by Elise Florenty, Marcel Türkowsky
2020 / Belgium, France, Germany / 53'
Somewhere on Lemnos island, one summer evening, three young men meet
up to feel the «high» of several «Hasiklidikas», Rebetiko songs which celebrate the effect of hashish and an idea of freedom beyond the violence and suffering from exile.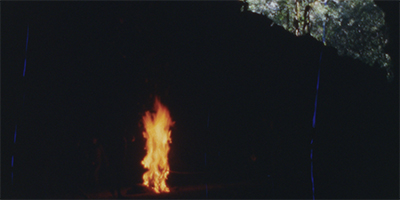 EXPEDITION CONTENT (Contenu d'Expédition) by Ernst Karel, Veronika Kusumaryati
2020 / USA / 78'
From the audio archive of the Harvard Peabody Expedition to Netherlands New Guinea, 1961, an encounter with the Hubula people, and the histories of field recording, ethnographic film and colonialism.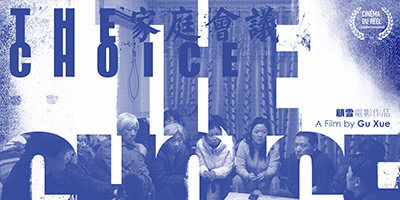 JIA TING HUI YI (The Choice) by GU Xue
2020 / China / 66'
The aunt is in an intensive care unit. Her son, Shi Hengbo, called upon all the
relatives to discuss how to deal with this situation. At this family meeting, everyone had different opinions.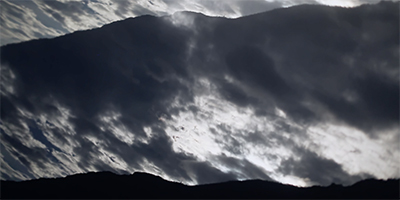 LIMBO by Alexander L. Fattal
2019 / Colombia, USA / 25'
A oneiric journey through Alex's life as a former FARC guerrilla leads to a reckoning with the devil inside of him. Alex tells his story of war and its legacy inside of a truck transformed into a camera obscura.
ONTEM HAVIA COISAS ESTRANHAS NO CÉU (Yesterday There Were Strange Things in the Sky) by Bruno Risas
2019 / Brazil / 110'
«After my father got unemployed, the whole family had to go back to the house
at Bresser, an old working class neighbourhood in São Paulo. Everyone stay all day at home, they fight a lot. The dogs bark. In the meanwhile, I film them.» B.R.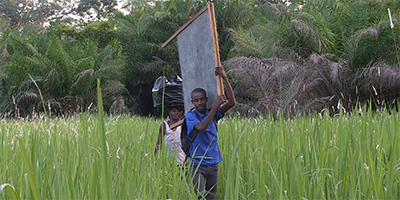 MAKONGO de Elvis Sabin Ngaibino
2020 / Central African Republic, Argentina, Italy / 72'
André and Albert are two young Aka pygmies from Mongoumba (Central African Republic). They are among the few in their community to study.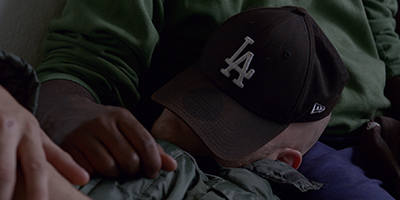 NACH ZWEI STUNDEN WAREN ZEHN MINUTEN VERGANGEN (After Two Hours, Ten Minutes Had Passed) by Steffen Goldkamp
2019 / Germany / 20'
Time as punishment – of juvenile inmates and bodies that become heavy in prescribed spaces.
NUIT DEBOUT (Up At Night) by Nelson Makengo
2019 / Democratic Republic of Congo, Belgium / 20'
resistance > "abandoned like a chick without a mother, like a cooking pot without a lid, like a house without windows, without a door, like a door without a lock, like a lock without a key…"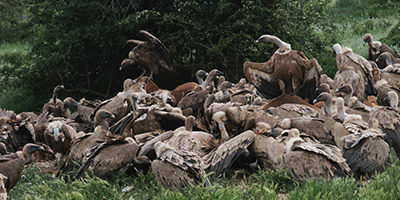 RESERVE by Gerard Ortin Castellvi
2020 / Spain / 27'
In Araba (Basque Country), some of the effects arising from the drastic reduction
of the wolf population, as well as various human interventions that have
been implemented in an attempt to neutralise it.
RESPONSABILIDAD EMPRESARIAL (Corporate Accountability) by Jonathan Perel
2020 / Argentina / 68'
This film is based on a book that has never been printed: the report by the Ministry of Justice and Human Rights, that organises for the first time the 25 case studies where corporate accountability in the repression of their workers can be demonstrated.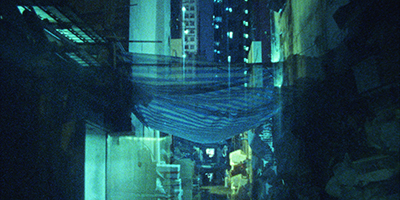 SIGNAL 8 by Simon Liu
2019 / Hong Kong, USA, UK / 14'
Lives carry on in Hong Kong as traces of civic upkeep morph into sites of remembrance. The ornamental mimics nature then occasionally malfunctions –
transforming spectacle to warning signs.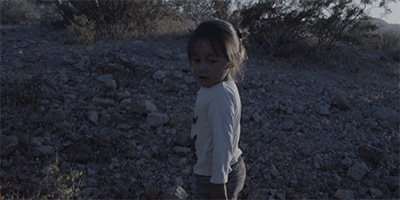 LA SOMBRA DEL DESIERTO (O EL PARAÍSO PERDIDO) The
Shadow of the Desert (or Paradise Lost) by Juan Manuel Sepúlveda
2020 / Mexico / 80'
While an exodus of migrants waits to cross the deadly Altar Desert towards the
US, the last Natives of the desert survive a diaspora that has them on the verge
of vanishing.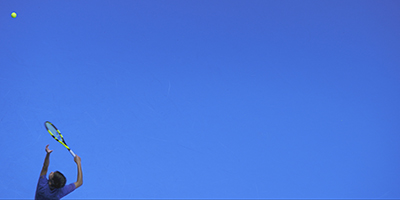 SUBJECT TO REVIEW by Theo Anthony
2019 / USA / 37'
The rise of the instant replay system Hawk-Eye in professional tennis probes
how the technology exposes deeper questions of spectacle, justice, and imperfect human knowledge.
TAPE 39 by Amit Dutta
2020 / India / 16'
Jangarh Singh Shyam, an iconic Indian artist from a remote tribal village, committed suicide in a Japanese museum in 2001. I found on an old mini-dv tape a journey I made in 2008 to his native home, in search of him.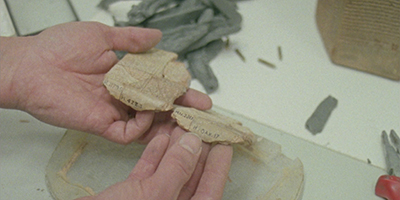 THOSE THAT, AT A DISTANCE, RESEMBLE ANOTHER by Jessica Sarah Rinland
2019 / UK, Argentina, Spain / 67'
With an elephant's ivory tusk as the protagonist, a meditation upon the endless tactility of museological and ecological conservation, inviting reflection upon forms of representation, replicas, and embodiments of various materials, disciplines, and institutions.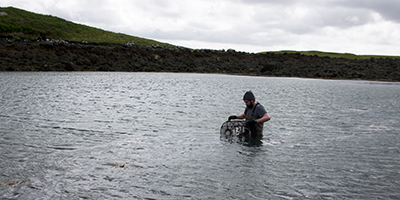 THE TWO SIGHTS / AN DA SHEALLADH by Joshua Bonnetta
2020 / UK, Canada / 88'
The Outer Hebrides was long thought of as a place of seers who were known to
have the gift of second sight; an ability to foretell future events. An exploration
of the relationship between place narrative and environment and the reciprocal influences they exert upon one another.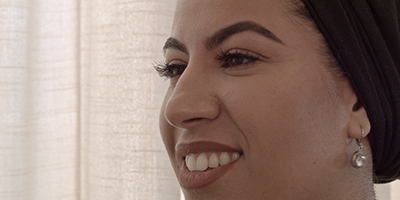 THE WASP AND THE WEATHER by Robin Vanbesien
2019 / Belgium, France / 19'
At former youth centre Rzoezie, founded by young folks of Moroccan and
Amazigh descent in Mechelen, Belgium, some of the youngsters wrote poetry.
The original authors and contemporary poets discuss these poems, probing
their resonance in today's social and political climate.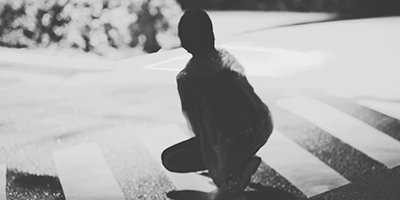 WE STILL HAVE TO CLOSE OUR EYES by John Torres
2019 / Philippines / 13'
A collage of scenes in the periphery of film sets and locations in Manila made
to look like a fictional piece, a gift to a baby named Aki Tala who will grow and
watch her father's work for the first time.