20 films: 8 short films / 12 feature films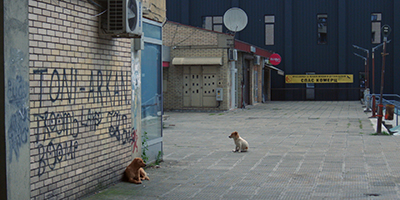 AGE OF HEROES by Simon Ripoll-Hurier
2020 / France / 19'
East of Skopje there is a small quiet square where you can sometimes hear
the trace of orchestral music. These sounds lead you into a large studio where about a hundred people daily record music for films from all over the world.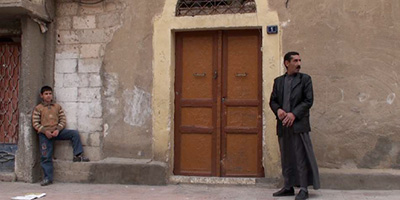 AHLAN WA SAHLAN by Lucas Vernier
2020 / France / 95'
In 2009 I was filming in Syria. While reconnecting the threads of a family memoir, which stretches back to the French mandate, I made friendships with Syrian families in Palmyra. In 2011 the revolution erupted, and in its wake the violent repression of the regime which forced me to stop filming. In 2019 I took up the camera once more, and set out to find these men to whom I'd left behind, telling them:« See you soon ?»
L'ÂGE D'OR (Golden Age) de Jean-Baptiste Alazard
2020 / France / 69'
Titou will soon be forty. He lives high up in a sheep shed in the Corbières mountains. With Soledad, who lives in a nearby caravan, they make their own wine, compose their music, live their love in step with the seasons – much as you might cultivate resistance.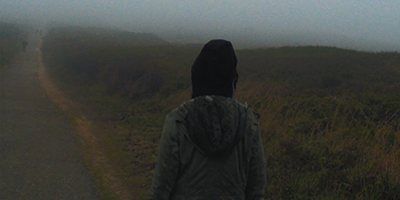 THE MISSING ONE by Rareş Ienasoaie
2020 / France / 87′
I met up again with my older sister after several years of separation. Prey to
morphine, she lives a secluded life in her truck. As she injects herself, our
words become easier, plunging us into a long drawn-out night.
L'AVENIR LE DIRA by Pierre Creton
2020 / France / 26'
I met Pierre twenty-five years ago, when I set up my market stand next to his: he
was selling poultry and eggs, me, flowers and honey. I asked his son, Arnaud, if I could follow them and film the flax harvesting.
CHRONIQUE DE LA TERRE VOLÉE by Marie Dault
2020 / France / 89'
In Caracas, slum dwellers can acquire land in exchange for the story of their life in the neighbourhood. A decree issued by Chavez triggered the writing of the "Cartas del barrio", which reveal the history of a whole swathe of the capital.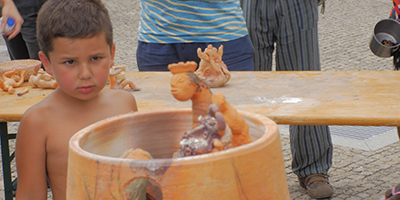 LA FABRIQUE DES MONSTRES (The Monsters Factory) by Malak Maatoug
2020 / France / 27'
In Portugal, the routine of a semi-industrial bronze foundry producing marine parts and, in parallel, the free-spritedness of the "monster pottery" in a village square where everyone gathers.
L'HOMME QUI PENCHE (The Man Leaning) by Marie-Violaine Brincard, Olivier Dury
2020 / France / 94'
A major poet of the end of the 20th century, Thierry Merz (1956 – 1997) worked as a manual laborer and seasonal hand in the southwestern France. He transformed each stage in his life into poetic material. This film aims to bring to light the tragic intensity of his brief existence together with the radicalness of his artistic commitment.
IL N'Y AURA PLUS DE NUIT (There Will Be no more Night) by
Eleonore Weber
2020 / France / 75'
ParisDOC Works-in-Progress 2017
Il n'y aura plus de nuit draws on videos recorded by the American and French
armies in Afghanistan, Iraq, Pakistan… How far can the desire to see go, when
it has no limits?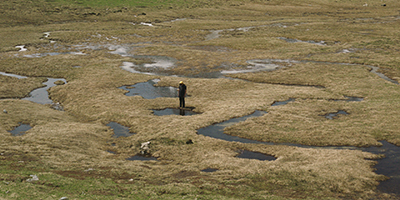 J.A by Gaëlle Boucand
2020 / France / 61'
Ninety-year-old Jacob lives in a luxury villa in Switzerland and has just changed his name and nationality. Gaëlle, his granddaughter come to visit him to film his portrait and try and pierce the mystery of these recent decisions.
LÉTHÉ by Christophe Pellet
2020 / France / 15'
On Amorgos Island, in summer. Small monuments have been erected on the
spot of a fatal accident: a photo, a few words, flowers, religious and non-religious objects. The deceased are the "stayed-there": they died in transit, on a
road, stuck there forever.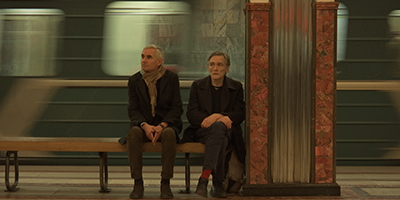 MES CHERS ESPIONS (My Dear Spies) by Vladimir Léon
2020 / France / 134'
Were my grandparents Soviet spies in the 30s in Paris? I bring to my brother
Pierre a suitcase full of memories. Our investigation starts between France and
Russia, yesterday and today.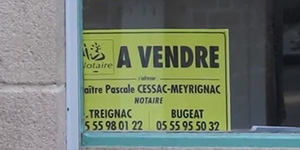 PARADISIO by Hendrik Hegray
2020 / France / 55'
Corrèze is a department in the Limousin region. Champseix is a hamlet near
Bugeat, a small town with 800 inhabitants. Viam Lake is about 5 kilometres equidistant from both. The diagonal of emptiness, a DV camera, at the end of 2016.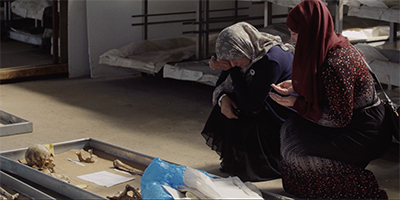 PARLER AVEC LES MORTS (Talking with the Dead) by Taina Tervonen
2020 / France / 67'
Twenty-five years after the war, a mass grave was discovered in northern Bosnia. Darija Vujinovic travels around the country searching for families of the
missing. She gathers their memories and the four drop of blood needed to identify the bodies…
QUI EST LÀ ? (Who is There?)
de Souad Kettani
2020 / France / 54'
In an ordinary suburb, away from the French capital, another world peeks from the fringes of this one, a world of djinns belonging to the night, connected to a distant origin.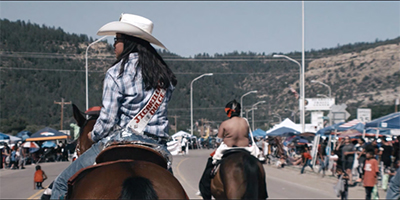 SEEKERS de Aurore Vullierme
2020 / France / 77'
Dulce, NM, USA. Jicarilla Apache Reservation: tribal elections day. Raised off their ancestral land, the uncertainty of the Reval brother's future echoes that of the Jicarilla tribe, fighting to restore its memory's unity, scattered by centuries of forced assimilation.

LA TERRE DE GEVAR (Gevar's Land) by Qutaiba Barhamji
2020 / France / 80'
A patch of garden on the outskirts of Reims, far, very far from his orchards in
Syria. During four seasons, Gevar learns how to farm this new land that waits for no one…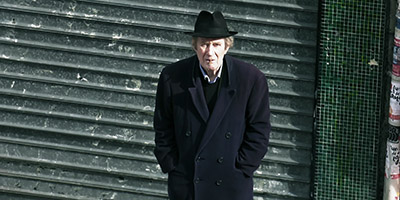 TOUT ÇA PEUT MAL TOURNER by Christophe Derouet
2020 / France / 33'
I met André S. Labarthe in 1993. For years, I kept trying to film his portrait. He amiably evaded the question. Three years ago, I suggest filming a single sequence of him talking about his rare books and manuscripts.
THIS MEANS MORE by Nicolas Gourault
2019 / France / 22'
Liverpool FC supporters talk about their experience of a tragic event: the 1989
Hillsborough disaster, which caused the death of 96 people and changed the
nature of football.
UNE MAISON (A House) de Judith Auffray
2019 / France, Suisse / 82'
Seven young autistic adults in a house Saint-Hippolyte-du-Fort, in the southern
Cévennes. Daily chores structure their existence, where each plays their piece,
and a form of life is composed on the margins of society, without words.