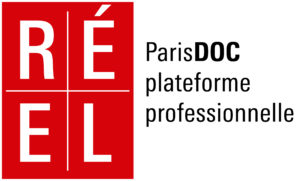 Launched in 2014 by Cinéma du réel, ParisDOC offers a series of events designed to engage professionals, support their needs, and encourage meetings and networking.
The Works-in-Progress, the Public Forum, the Matinales, and the various round tables are conceived as facilitators of projects : occasions for dynamic exchanges, with a perspective of development for the documentary cinema, from its production to its distribution.
ParisDOC is also a professional video library in open access and four days of conviviality, a unique opportunity for French and international professionals to meet, exchange and launch new projects.
More info: cinereel-parisdoc@bpi.fr