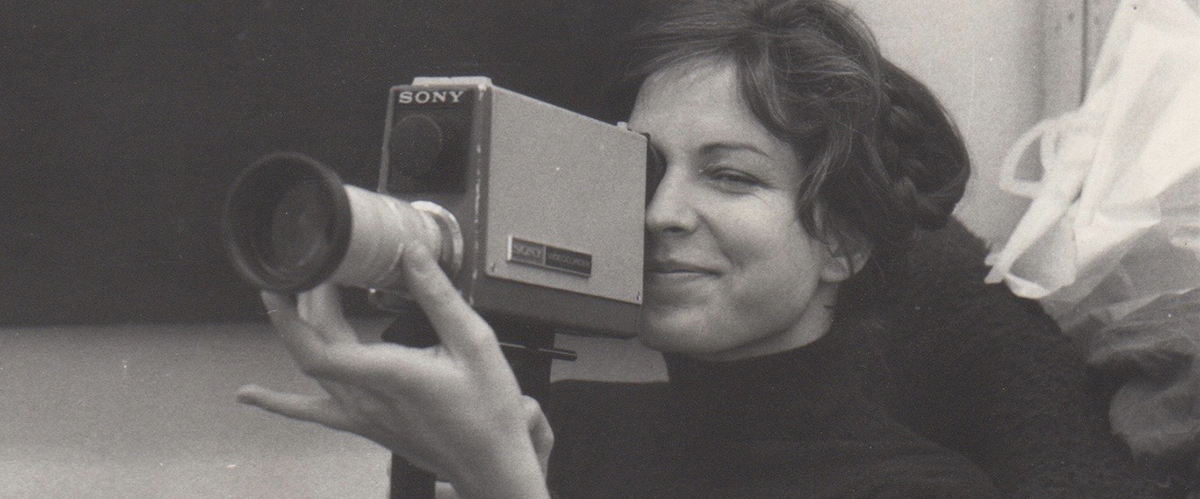 Y'a qu'à pas baiser !
1971
17 min
Black and white
1
2
3
4
5
6
7
8
9
10
11
12
13
14
15
16
17
18
19
20
21
22
23
24
25
26
27
28
29
30
31
Alternating images from the first large feminist demonstration in Paris on 20 November 1971 and the images of an illegal abortion using the Karman method.
Carole Roussopoulos was born in 1945, Lausanne and died in 2009, in Sion. She is a feminist and video pioneer, considered one of the leading figures of Swiss LGBTQ+ history. In 1969, urged by her friend Jean Genet, she buys her first portable video camera. With her partner Paul Roussopoulos, she establishes the first militancy video collective, « Video Out », inscribing herself in the current of cultural contestation emerging from May '68. She documents and supports workers' strikes (Lip), anti-imperialist struggles (Palestinian and Black Panther liberation movements), homosexual civil rights (Homosexual Front for Revolutionary Action) and, most prominently, the feminist struggle for contraceptive and abortion rights. In 1982, with her accolytes Delphine Seyrig and Ionan Weider, she establishes the Simone de Beauvoir audiovisual center, the first of its kind to produce and archive audio-visual documents devoted to women. Roussopoulous has directed and edited nearly one hundred and fifty documentaries, all in feminist and humanist endeavours.
YOU MIGHT BE INTERESTED IN