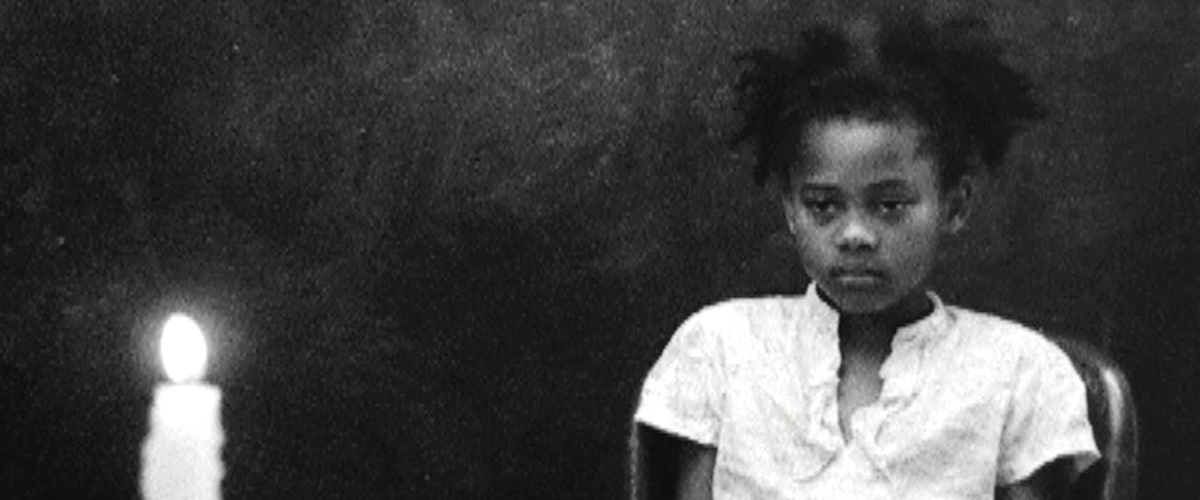 Erie
2010
81 min
Black and white
PRODUCTION
Picture Palace Pictures
1
2
3
4
5
6
7
8
9
10
11
12
13
14
15
16
17
18
19
20
21
22
23
24
25
26
27
28
29
30
31
Seven scenes filmed in Buffalo, Cleveland, Mansfield and Niagara Falls feature characters tasked with performing an activity for a duration of eleven minutes – the realtime exposure of a 400-foot roll of 16mm film.
Ostensibly a portrait of daily life around the perimeter of the titular Great Lake, Erie offers as its second shot the Warholian anti-spectacle of a young girl, framed in medium shot in front of a dreary concrete wall, silently staring at a candle for just over ten minutes. In placing this scene directly after the film's opening title card, Everson effectively calibrates a viewer's expectations and sensitivities for what's to come: a series of decontextualized vignettes in which abstract pleasures—such as meditating on the passage of time and studying the evolution of figures across long durations—precede any potential expository content. With the exception of one scene in which three former employees of a General Motors plant discuss the conditions surrounding their field of work, Erie scarcely illuminates the particular social fabrics of its chosen settings, which range from Niagara Falls to anonymous suburban Ohio. What it does offer is a hypnotic fixation on the subject of quotidian perseverance within the Black community, whether through a sustained study of a man tirelessly attempting to shimmy open his locked car door or a virtuosic sequence in a community auditorium that finds the camera shuffling between a pair of musicians rehearsing a piano ballad and a group of break-dancers emphatically practicing their routines, with Everson's roving camera finding both chaos and harmony in their competing sonic signals.
(Harvard Film Archive)
Kevin Jerome Everson was born in 1965, Mansfield Ohio. Since the 1980s he has directed numerous short films, and nine feature lengths. Most of these are anchored in the collection or staging of gestures, postures and attitudes of the black American working class.
YOU MIGHT BE INTERESTED IN