Sélection ParisDOC | European Classic Documentary Film Rendez-Vous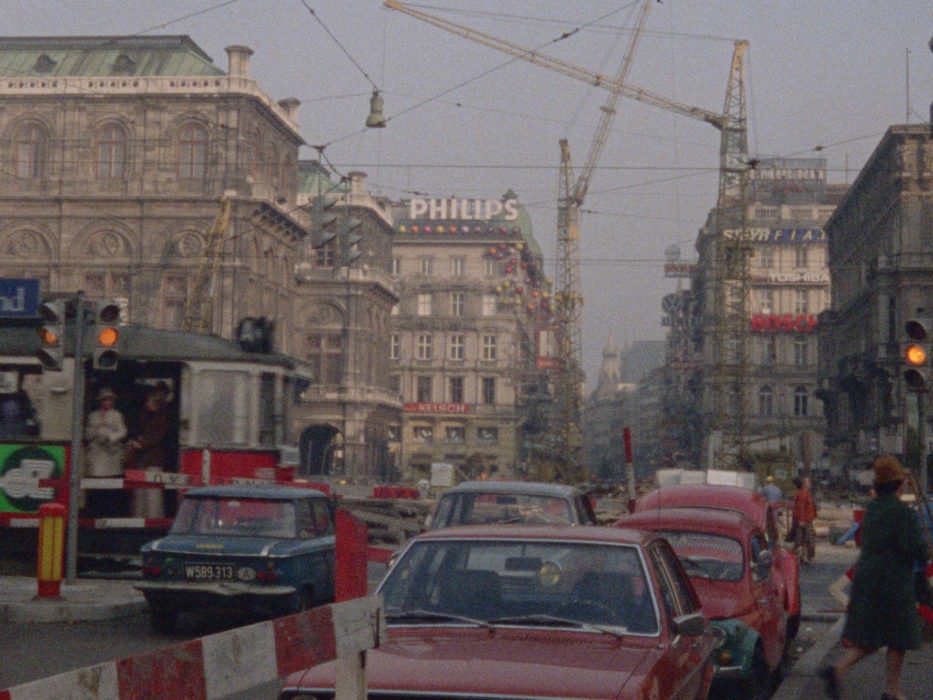 4th EDITION | MARCH 31 2023
We are pleased to announce the selection of
European Classic Documentary Film Rendez-Vous ParisDOC 2023!
Friday, March 31 at Centre Pompidou
(Petite Salle – Forum -1)
11h30-13h30: Round-table "How research redefines film history"
15h30-18h: Presentation of upcoming documentary restorations projects
20h30: Preview: Genèse d'un repas de Luc Moullet, 1978 (new restoration)
The first Préludes prize will be awarded during the festival's award ceremony on Sunday 2 April at 4.30pm.
Free entrance
---
5 documentary film restoration projects supported by European film institutions.
The presentation will be hosted by Gérald Duchaussoy (head of Cannes Classics and head of programming at the International Classic Film Market – Festival Lumière Lyon).
---
WIENFILM 1896-1976 | Ernst Schmidt Jr. | 1976
Presented by Lena Stötzel, in charge of digitisation and restoration
Österreichisches Filmmuseum
International title: ViennaFilm 1896 – 1976
Country of production: Austria
Restoration: Österreichisches Filmmuseum
Progress stage: color correction
Date when the film will be available for diffusion: june 2023
---
LE BESTIAIRE D'AMOUR | Gérald Calderon | 1964
Presented by Laurence Braunberger and Frédérique Ros, producers
Les Films du Jeudi
International title: Bestiary of Love
Country of production: France
Restoration: Les Films du Jeudi
Progress stage: restored
Date when the film will be available for diffusion: available
---
CANCIONES PARA DESPUÉS DE UNA GUERRA | Basilio Martín Patino | 1971

Presented by Marián Del Egido,head of conservation and restoration center
Filmoteca Española
International title: Songs for After a War
Country of production: Spain
Restoration: Filmoteca española
Progress stage: restored
Date when the film will be available for diffusion: available
---
OB'S STÜRMT ODER SCHNEIT | Doris Dörrie et Wolfgang Brendt | 1977
Presented by Markus Ruff, head of the Archives Projects
Berlin Arsenal
International title: Rain or Shine | S'il pleut ou s'il neige
Country of production: Germany
Restoration: Arsenal Berlin
Progress stage: research for elements
Date when the film will be available for diffusion: january 2024
---
D'UNE BROUSSE À L'AUTRE | Jacques Kébadian | 1997
In presence of the director
As part of the restoration of the work of Jacques Kébadian
Presented by Emilie Cauquy, head department film access and promotion and Hervé Pichard, head of the films Collection
The Cinémathèque française
International title: D'une brousse à l'autre
Country of production: France
Restoration: La Cinémathèque française
Progress stage: more information coming soon
Date when the film will be available for diffusion: june 2023
---
ROUND-TABLE |
HOW RESEARCH REDEFINES
FILM HISTORY
Several European schools and universities have recently developed training programmes in connection with film heritage and archives, focusing on their preservation, restoration and circulation. Instead of considering these programmes as a path towards a career or other involvement in the industry, this round table discussion will examine how they allow students to experiment in a way that feeds into the work of professional programmers and broadcasters.
To the degree that these training programmes are sheltered from economic forces and imperatives, can they be spaces of experimentation activating an alternative approach to the history of film, distinct from the one put forth by the industry?
Moderation: Antoine Guillot (France Culture)
Guest: Pablo La Parra (coordinator of the Research Department at EQZE in San Sebastian), Floris Paalman (director of the Master Preservation and Presentation of the Moving Image at the University of Amsterdam), Markus Ruff (Head of the Archive Section at the Berlin Arsenal), Léa Morin (independent researcher and programmer).
Other speakers are likely to complete these round tables. More information coming soon.
We sincerely thank all the institutions that shared their restoration projects with us.
Contact : cinereel.parisdoc-rdv@bpi.fr