Programme | Special Screenings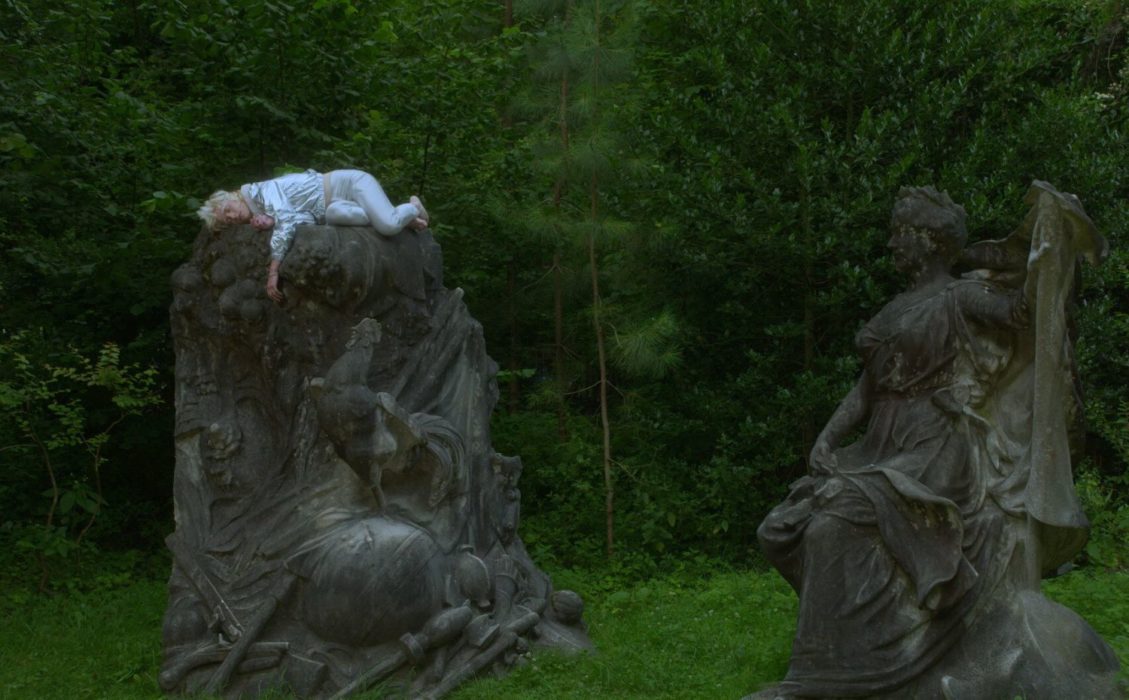 Opening night, closing night, sneak previews and French premieres of films acclaimed in the biggest international festivals.
Special screenings celebrating the work of Jean-Louis Comolli, the restoration of Luc Moullet's Genèse d'un repas and the work of Amos Gitai, 40 years after House first premiered at Cinéma du Réel.
Two very special sessions showcasing radio pieces in documentary and fiction, in collaboration with France Culture.
Every day, these special events bring together viewers and filmmakers and offer an exclusive chance to explore the most talked-about films of the moment.
---
OPENING FILM
Thursday 23th March
Paradis by Alexander Abaturov
2022 | France – Swiss | 89' | French premiere
In summer 2021, an extreme heatwave and drought triggered giant forest fires in north-east Siberia. Deep in the taiga, the village of Shologon was engulfed in a thick cloud of smoke. Abandoned by the government, the inhabitants joined forces to tackle the Dragon.
Distribution: Jour2fête
CLOSING FILM
Sunday 2nd April
Orlando : My political biography by Paul B. Preciado 
2023 | France | 98′ | French premiere
Dear Virginia Woolf, I am writing to you today because I wanted to tell the story of my trans non-binary life. The problem, or good fortune, is that you wrote my biography before me when publishing "Orlando", a century ago.
---
Amos Gitaï, The House trilogy
House by Amos Gitaï
1980 | Israel | 51′
Abandoned during the 1948 war by its owner, a Palestinian doctor, a house in West-Jerusalem is requisitioned by the Israeli government as "vacant", rented to Jewish Algerian immigrants in 1956, purchased by a university professor who undertakes its transformation…
Saturday 25th March and saturday 1st April
Une maison à Jérusalem by Amos Gitaï
1998 | 87′ | Israel – France – Italie
Eighteen years later, Amos Gitai returns to the house in his first film to observe what changes have come about for the new occupants and the neighbourhood.
Sunday 26th March and saturday 1st April
News From Home / News From House by Amos Gitaï
2005 | Israel – France – Belgium | 97′
The West Jerusalem building is no longer the microcosm it once was twenty five years ago. Its inhabitants dispersed, this common space has disintegrated, but remains both an emotional and physical center at heart of the Israeli-Palestinian situation. Concrete reality has transformed into scattered stories and memories.
Monday 27th March and saturday 1st April

---
Documentary Africa: An Update
Le fleuve n'est pas une frontière by Alassane Diago
2022 | 105′ | France – Senegal – Germany | French premiere
In 1989, after a clash near the border between Mauritanian shepherds and Senegalese peasants, there was an escalation of racist violence in both countries. These events caused thousands of deaths and tens of thousands of refugees. Today, despite appearances, the wounds have not healed.
Saturday 25th March

L'Argent, la Liberté, une histoire du Franc CFA by Katy Lena Ndiaye
2022 | France – Senegal – Belgium – Germany | 102′ | French premiere
1960 marks the end of empires on the African continent. France leaves behind the CFA Franc, a colonial creation, which is the name of the currency that still circulates in almost all of its former territories. Why have these States recovering their independence never denounced this heritage?
Sunday 26th March

---
People with disabilities: reclaiming the image
Al-chatee alakhar by Maher Abi Samra
2022 | Lebanon – France | 62′ | French premiere
Sylvana and Mohamad are old friends who like to walk together. She is in a wheelchair, he is blind. They share the same painful experiences, the same determination to be in the world, and to break the image of helplessness imposed on them. Their irrepressible freedom is a constant resistance.

Preceded by:
De songes au songe d'un autre miroir by Yunyi Zhu
2022 | France | 16′ | French premiere
"You are telling a story without images through images, and I think you will fail because our story goes beyond your narrative." First you see, then you know, they say. The blind create images in a different way – with sounds, textures and experiences. They are on the other side of the mirror.

Film followed by a Q&A accessible to people with a visual or hearing impairment.
Monday 27th March
---
Là où Dieu n'est pas by Mehran Tamadon
2023 | France – Swiss | 110′ | French premiere
Taghi, Homa and Mazyar have been arrested and interrogated by the Iranian regime. All three testify with their bodies, with their gestures, and recount what resisting means, what breaking means. Is there a hope that the torturer will one day come to terms with his conscience?
Tuesday 28th March

Mon pire ennemi by Mehran Tamadon
2023 | France – Swiss | 80′ | French premiere
Mehran Tamadon has lived in France for many years. As an experiment, he asks Iranian artists in exile to interrogate him as an agent of the Islamic Republic might. One of them, a renowned actor with first-hand knowledge of such mistreatment, accepts the challenge.
Tuesday 28th March
---
The Soiled Doves of Tijuana by Jean Charles Hue
2023 | France | 82′ | French premiere
I have been going to Tijuana regularly for more than 15 years now and every time I go, I come across the ghostly silhouettes of the women who haunt this place. I call them "white ladies".
Wednesday 29th March


THE OTHER PROFILE by Armel Hostiou
2023 | France | 82′ | French premiere
One day, I discover that I have a second Facebook profile: a fake Armel Hostiou with real photos of me and lots of friends all living in Kinshasa. He invites them to the castings of my next film supposed to take place in the Democratic Republic of Congo. Faced with the impossibility of closing this account, I decide to go in search of my double…

Thursday 30th March
Genèse d'un repas by Luc Moullet
1978 | France | 117′ | Sneak preview of the restored version
Taking the meal he shares with Antonietta Pizzorno as his starting point, Luc Moullet, traces back the origins of the food on their table: a tin of tuna, an omelette and bananas. In doing so, he unravels the mechanisms of liberalism and makes a terrifying observation of modern society.
Friday 31th March

Notre corps by Claire Simon
2023 | France | 168′ | Première française
In a Parisian public hospital, Claire Simon questions what it means to live in women's bodies, filming their diversity, singularity and their beauty in all stages throughout life. Unique stories of desires, fears and struggles unfold, including the one of the filmmaker herself.

Saturday 1st April
---
Tribute to Jean-Louis Comolli
Hi mister Comolli by Dominique Cabrera
2023 | France | 85′ | World premiere
A few months before he died, Jean-Louis Comolli meets up with Dominique Cabrera for some free conversations with Isabelle Le Corff. They talk about cinema, life, love, death and Chassagne-Montrachet wine. There is laughter and smiles. One is not really serious at the age of eighty.
Followed by a discussion with the filmmaker's friends: Jean-Louis Comolli, utopia and films.
Sunday 2nd April
La Cécilia by Jean Louis Comolli
1975 | France – Italy | 104′
In 1887, Brazil is a young country. Its emperor, Dom Pedro II, is eager to see it develop. He gifts a piece of land, "La Cecilia", to Giovanni Rossi, an Italian anarchist writer. Supported by nine companions and one woman, Olimpia, Rossi sets off to put his ideas of communal life into practice.
Sunday 2nd April
---
RADIO PIECES
In partnership with France Culture
Audio documentary
Au fond de la mine by Johanna Bedeau
2023 | France | 52′ | Audio documentary | Sneak preview
From paternalistic and inquisitive bosses to underground miners, passing through emigrant labor and recruiters, through the settlements and slagheaps, we unfold a whole universe that we thought had disappeared while the energy crisis makes us look at coal with a new eye.
Friday 24th March
Sound fiction
Rose Valland, héroïne de l'ombre by Pascal Deux
2023 | France | 180′ | Radio fiction | Sneak preview
Paris 1943. Hitler set up the systematic looting of works of art in France. Rose Valland, infiltrated as intendant at the Jeu de Paume museum, which has become the sorting station for works leaving for Germany, will take all the risks to oppose this spoliation enterprise.
Sunday 2nd April