ParisDOC Works-in-Progress – Submissions are open !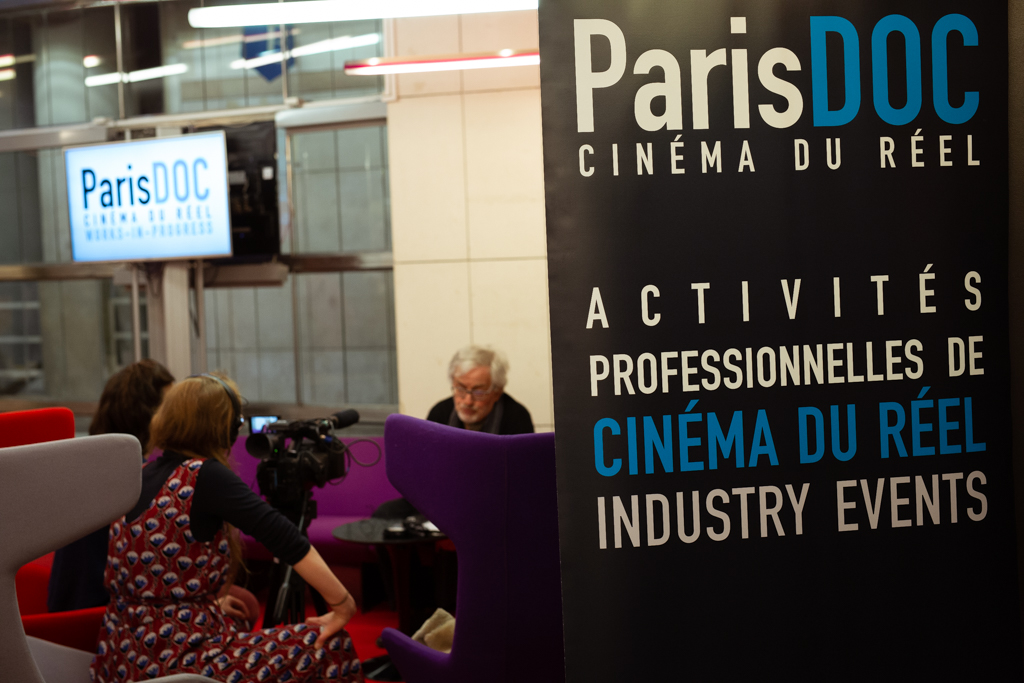 8th edition
EXPANDED EDITION
March 16 to 18, 2021
A tailored platform to consider, discuss and plan the career of your film
The ParisDOC Works-in-Progress is a tailored platform dedicated to feature documentaries linking, at a key stage of the production process, project holders (filmmakers and producers) to industry professionals.
A unique opportunity for project holders to plan the career of their film in a creative environment, and for industry professionals to discover new and exciting projects during their final stages of production.
EXPANDED EDITION
In order to adapt to the sanitary context and the ecological concerns of the sector, ParisDOC Works-in-Progress evolves in 2021 : In addition to the presentation of films in progress in theaters, online screenings by appointment will be offered to international professionals unable to travel. In addition, one-to-one online meetings will be set up for each of the selected projects.
In order to best support the selected projects, Studio Orlando and Cannes Docs are partners of ParisDOC Works-in-Progress. As such, one of the selected projects will benefit from post-production support (sound mix or color grading) from Orlando. Four of the selected projects will be presented by Cinéma du réel at Cannes Docs, organized by the Cannes Film Market 2021.
The call for projects is completed by three international projects selected and presented by three invited festivals: CinéDOC-Tbilisi, Jihlava International Documentary Film Festival, Torino Film Festival. These collaborations, initiated in 2020, diversify the offer made to professionals and boost the exchange time that the ParisDOC Works-in-Progress constitute.
>> More informations about the expanded edition 2021
PROJECT HOLDERS
You have a project of feature-length documentary between the final edit and the post-production stage, looking for theatrical, TV or digital distribution, festival play or sales?
Deadline : January 15, 2021
The selected films in progress will have the opportunity to be screened, in their entirety, between March 16 and 18, 2021:
1 time in a movie theater in Paris, for French and international professionals who are physically present

3 times online, on a secure viewing platform, for international professionals participating remotely
FILM DISTRIBUTION & BROADCAST PROFESSIONALS
Festival and TV programmers, sales agents, theatrical and digital distributors.
Contact us in order to participate in ParisDOC Works-in-Progress 2020 :
cinereel-parisdoc@bpi.fr