RIDE LIKE LIGHTNING, CRASH LIKE THUNDER
2017
United States
8 min
No dialogue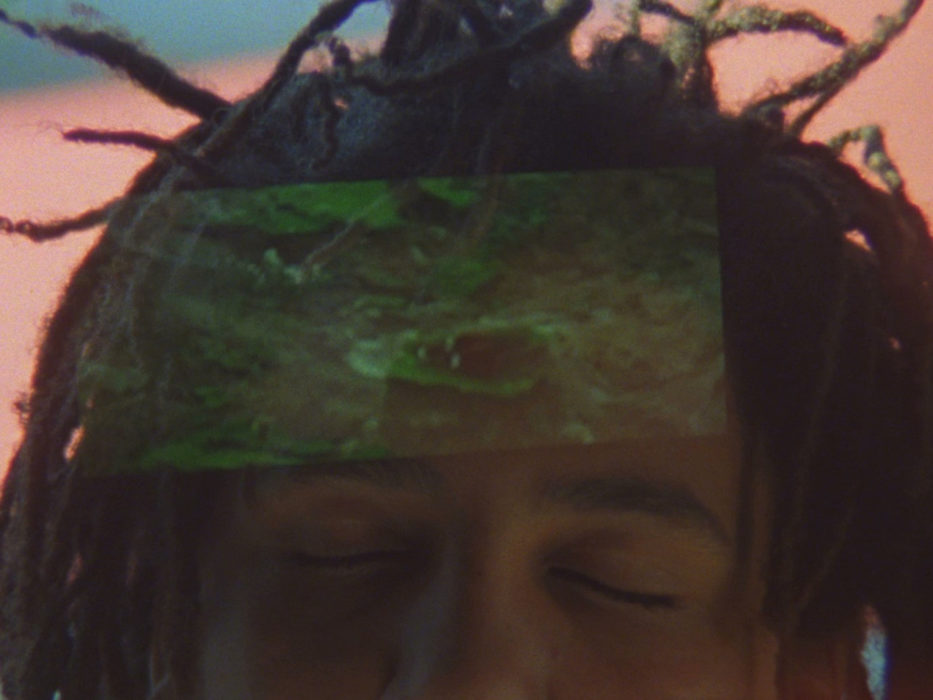 As a storm approaches, the creeping hand of history disrupts nature and civility in the Hudson River regions of Upstate New York.
---
What is the meaning behind the film's title?
Fern Silva : It was a reference to when Rip Van Winkle gets lost in the Catskills and finds the ghosts of Henry Hudson and his crew in a cave drinking and bowling. It was said that the thunder and lightning came from them misbehaving on the mountainsides. After Rip consumes their liquid, he falls asleep for twenty years and wakes up to a world that is no longer free post-American Revolution. The title is also in the lyrics of a Big Youth song at the beginning of the film.
Can you talk a bit about the "creeping hand of history" that eerily appears throughout the film?
It was mostly another reference to the ghosts of Henry Hudson and his crew in Rip Van Winkle, but it was also a reference to the paranoia in the air. I made this film around the time of the presidential election so that was certainly lingering… and all of the election signs everywhere were impossible to escape. I also thought a lot about John Carpenter and specifically The Fog. Unfortunately, that hand might be creeping around the corner for some time now…
(Interview by Meghan Gilligan, the-take.com, 2017)
Fern Silva (b. 1982, USA/Portugal), is an artist who began working as an editor and cameraman in New York. While his early films addressed his relationship with Portugal, he later broadened his focus to highlight the influence of industry on culture and the environment on a global level. For more than a decade, his 16mm films have been screened in numerous festivals, museums and cinematheques. His work has won awards at the Images Festival (Jury Award), the Ann Arbor Film Festival (Gus Van Sant Award), the 25FPS Festival (Grand Prize), and most recently the Agora Award for Post-Production at the Thessaloniki International Film Festival. His work has been featured in publications such as Cinema Scope, Filmmaker Magazine and Film Comment. He has taught film at various institutions such as the University of Illinois at Chicago, Bard College and Bennington College. He studied film at Massachusetts College of Arts and Bard College and is a member of the Film Study Center at Harvard University.
Production :
Fern Silva
Photography :
Fern Silva
Sound :
Bunny Brains
Editing :
Fern Silva
Music :
Bunny Brains
Print source :
Light Cone - rentals@lightcone.org