OTRO SOL
2022
Chili, France, Belgium
89 min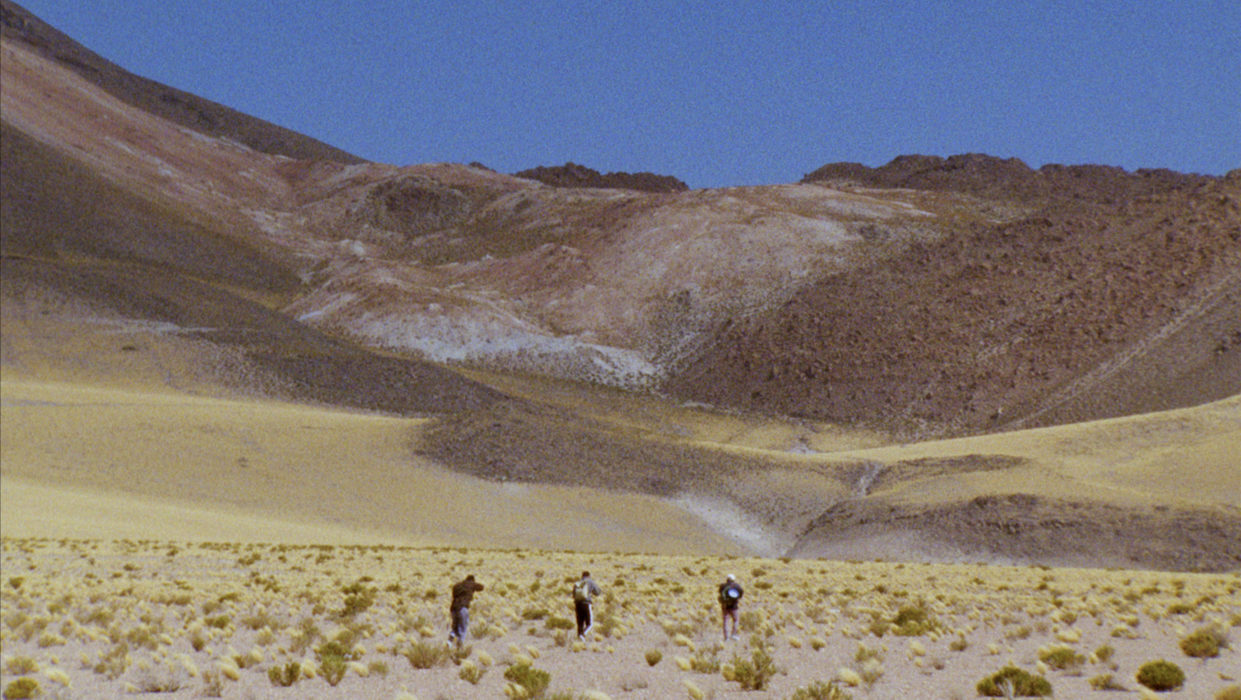 Otro Sol is a group of real and invented characters trapped in a film. It is also a purgatory of retired thieves that takes place on the coast of the Atacama Desert. The film is circular and seeks to invent and verify the myth of Alberto Cándia, a Chilean international thief who stole the Cathedral of Cadiz in Andalucia in the late 1980s.
Through interviews with his family, his former robbery partners and invented characters, little by little the testimonies and documents rewrite the real and summon a possible fiction.
Francisco Rodríguez Teare
Francisco Rodríguez Teare is a Chilean artist and filmmaker based in France with a moving image practice. Since 2015 he has been creating film and video works and exhibiting them internationally both in film festival circuits and contemporary art contexts. His work explores the flow of power within fluid global networks and territories, opacity of violence, the traces of the dead in the world of the living, oral traditions and their intersection with personal memory and popular myths.
2018: Why are they equipped with eyes – Le Fresnoy. 2K. Fiction. 29 min
2017: Una luna de hierro – Le Fresnoy. 16mm. Hybrid documentary. 28 min
2015: Appels téléphoniques – La Fémis. HD & super 8mm. Hybride. 10 min
2014: Samanta  – Universidad de Chile . HD. Fiction. 26 min
Stage :
Editing in progress
Completion :
July 2022
Screening version length :
89 min
Expected final length :
90 min
Production :
Don Quichotte Films (Quentin Brayer), Michigan Films (Alice Lemaire), Araucaria Cine (Isabel Orellana Guarello)
Production contact :
quentin@donquichottefilms.com
Funds :
Aide avant réalisation du CNC en France, Aide à la production court métrage documentaire au Chili, Aide aux Films Lab et Tax Shelter en Belgique.