OTRO SOL
2023
Chile, Belgium, France
86 min
Languages: Spanish, Italian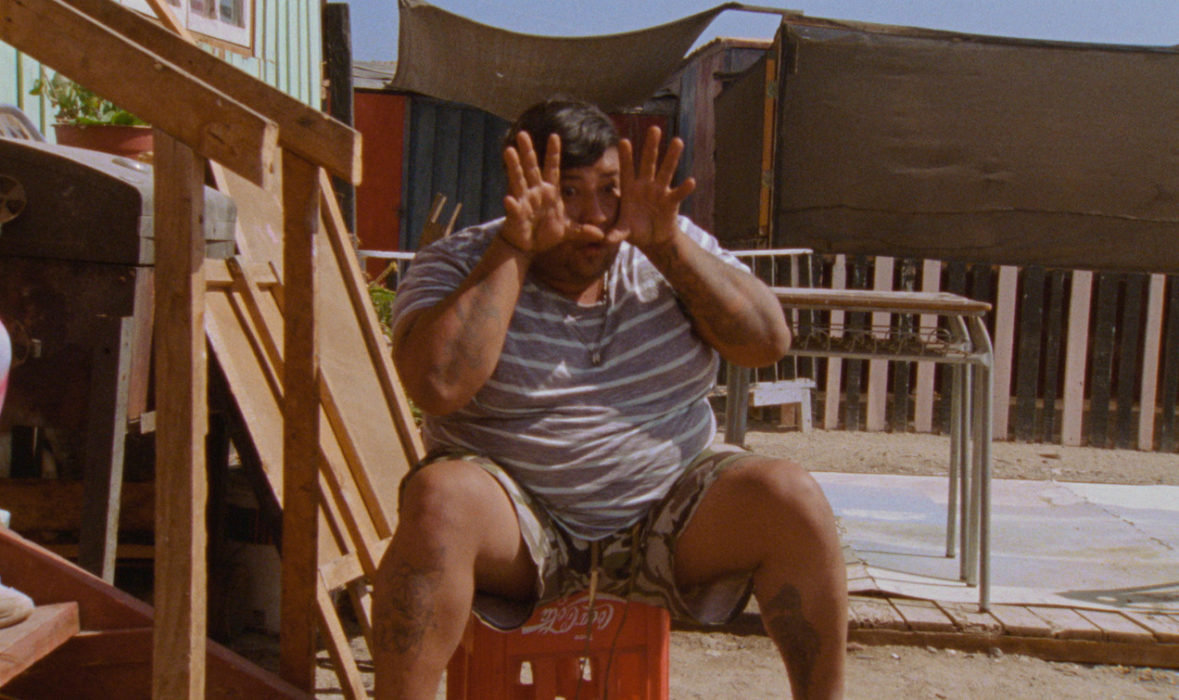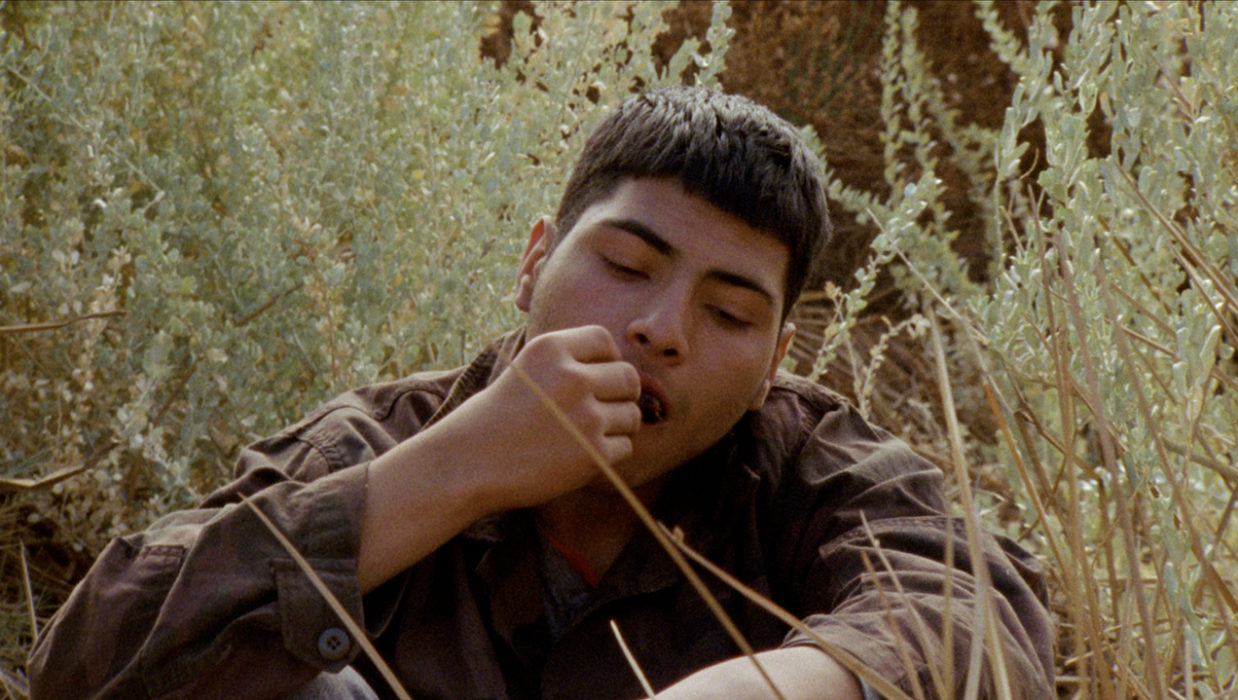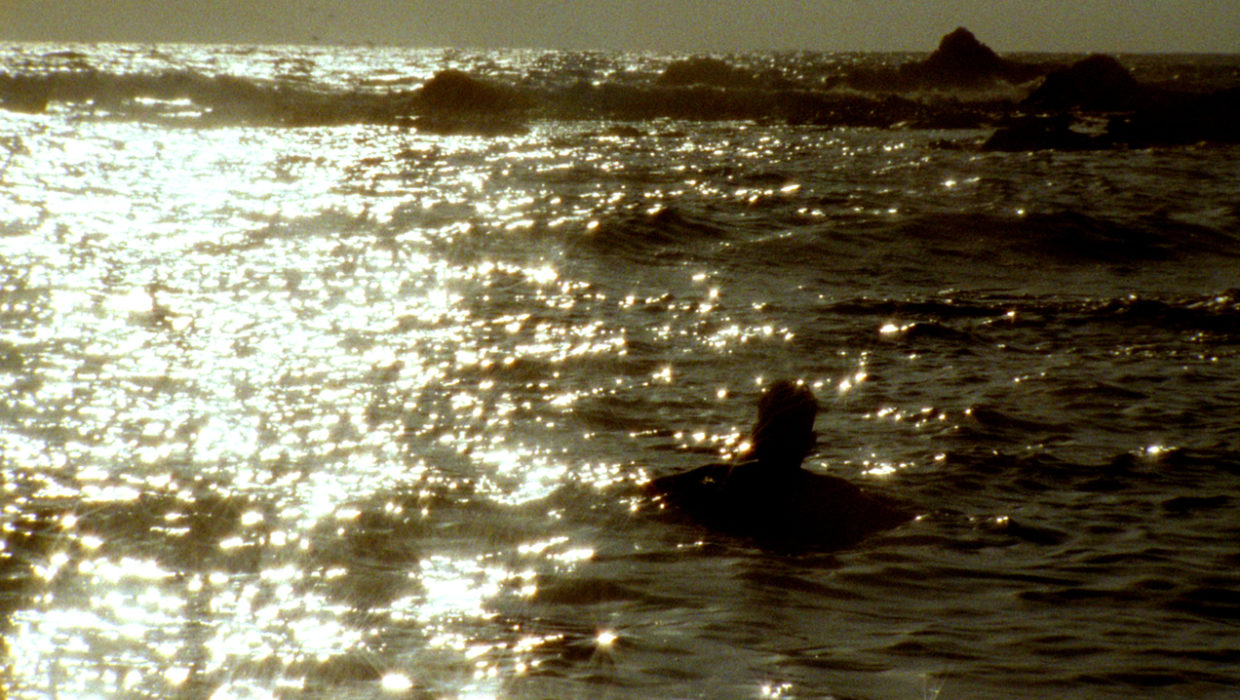 The film invents, while investigating, the legend of Alberto, a Chilean international thief, made prisoner in Europe and murdered in Chile at the age of 29. To do so, it crosses two territories, linked by a colonial history: the Atacama Desert in Chile and southern Spain.
---
Among the lives and life stories buried under the mountains of the Atacama Desert, in Chile, the filmmaker digs up the story of Camilo Candia, a world-class Chilean thief suspected of stealing ancient artifacts from the Cadiz cathedral in Spain. As the film sets out to track him down along the beaches and riverbanks that run along the desert and contain it, the filmmaker goes around collecting stories, trying to patch together a narrative. He playfully skirts the border between myth and reality, a thin line he easily crosses. Calling to mind the local gold-diggers, he prospects for a story and pieces one together with scraps from others', using them to patch up the gaps in the tale he is weaving and to make up for a lack of leads. The film throws us into a maze where there is no telling true from false. Still, the story unfolds like a wobbly and yet serious investigation. Everyone is asked to take part in this makeshift reconstruction and ends up supplementing the belief system built by the filmmaker. Everyone can be anyone, voices and faces are shared. The story is interpreted, reinterpreted, disembodied, embodied again. The gold may be in the stories or it may be in the people buried under the mountains. There is a protagonist, a legendary thief, robber of the golden fleece, child of gold-diggers.
From the changing lights that fall on the mountains and the groves along the gold-scattered river, the filmmaker draws out as many shades as there are facets to each story. The shimmering light uncovers paths, blurs tracks, blinding bandits, fablers, and truth-seekers alike.
Clémence Arrivé
Francisco Rodríguez Teare is an artist and filmmaker living between Chile and France with a moving image practice working predominantly with video and installation. Since 2015 he has been creating film and video works and exhibiting them internationally both in film festival circuits and contemporary art contexts.
His work explores the flow of power within fluid global networks and territories, the traces of the dead in the world of the living, oral traditions and their intersection with personal memory and popular myths. Recently his work has been presented at Film Society of Lincoln Center, Taipei Biennial, FID Marseille, Collection Lambert, CPH:DOX, Courtisane, Doc Lisboa, Viennale, Palais des Beaux-Arts de Bruxelles, Birkbeck Institute for the Moving Image.
Production :
Don Quichotte Films (Quentin Brayer), Araucaria Cine (Isabel Orellana Guarello), Michigan Films (Alice Lemaire)
Photography :
Andrés Jordán, Mathieu Gaudet
Sound :
André Millán, Lancelot Hervé-Mignucci
Editing :
Laura Rius Aran, Léa Chatauret, Francisco Rodriguez Teare
Print source :
Don Quichotte Films - contact@donquichottefilms.com