ONLOOKERS
2023
United States, Laos
72 min
Languages: English, Lao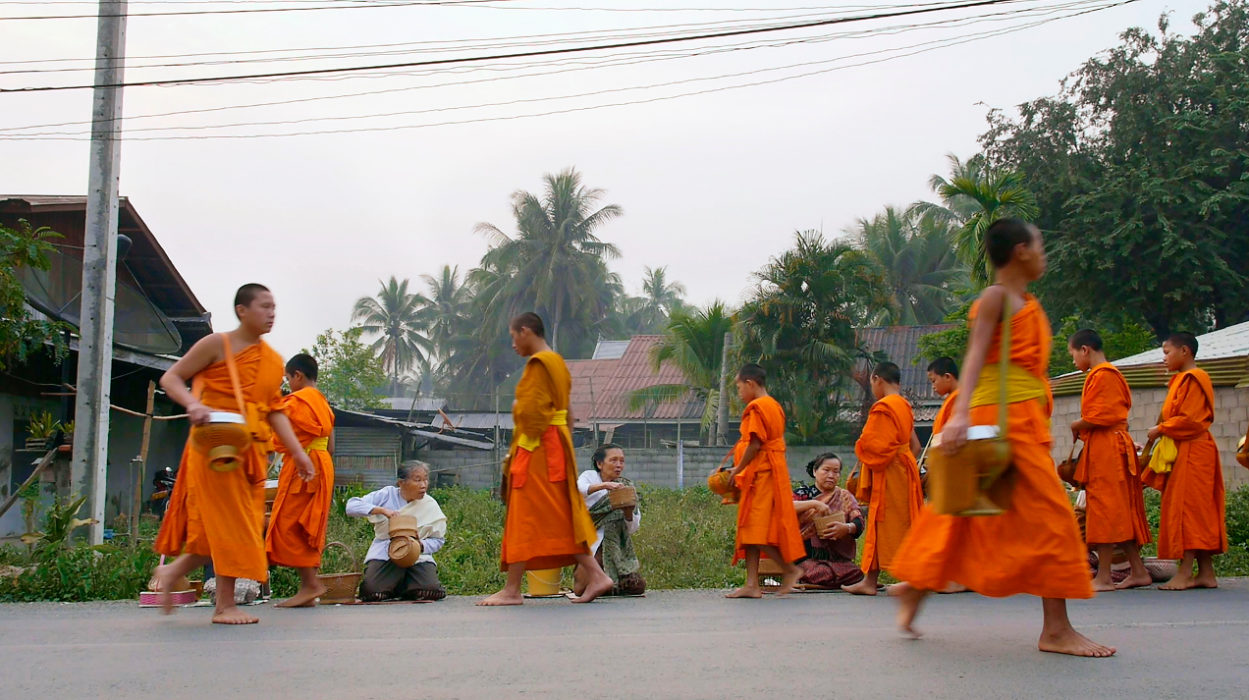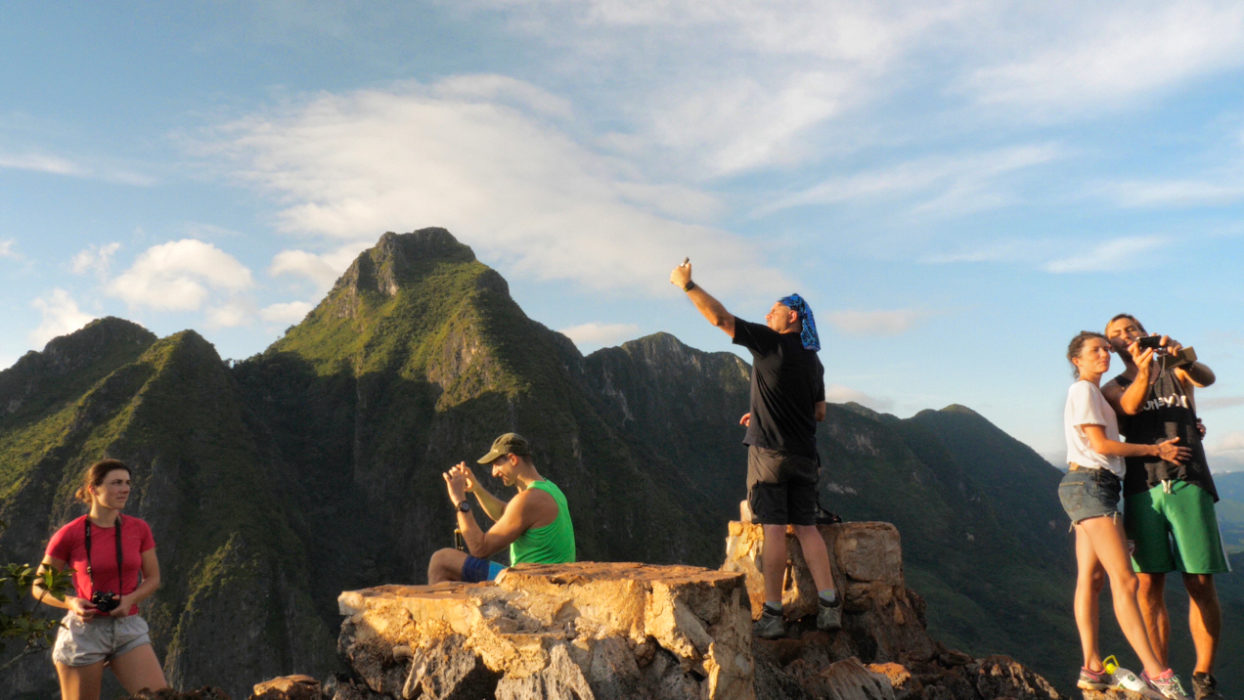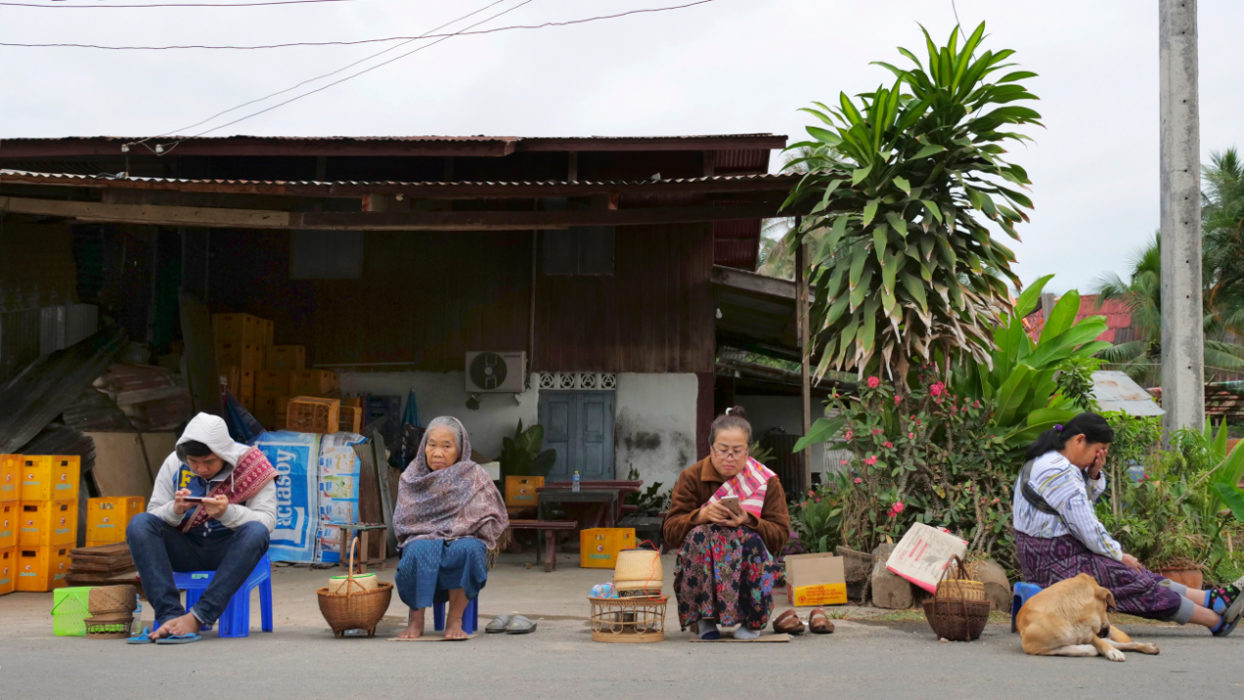 An immersive meditation on travel and tourism in Laos, reflecting on how we all live as observers. Traversing the country's dusty roads and tranquil rivers, we watch as painterly tableaus unfold, revealing the interweaving of locals and foreigners in rest and play.
---
In her third feature-length film, Kimi Takesue observes the behaviour of travellers in Laos and their interactions with the local populations in a series of carefully composed formal and sound tableaux. Although the film of course describes the economic and environmental impact of tourism in this Southeast Asian region, full of hilly landscapes and picturesque rivers, its goal is both more general and more precise. Who are these "onlookers" if not at the same time them, her and us; filmmaker and spectators, villagers and travellers? Is it a film on tourism, or on what visiting means – exploring and seeing, of course, but also seeing assiduously to enable the gaze to forge an intuitive discipline for itself? This wager requires a discreet radicality which, in each shot, traces a triangle where gazes engage and disengage, are directed and overlap. Of course, the mocking attitudes of the locals provide an entertaining counterpoint to the comedy of obsessional amateur photo-taking. But the places can be reversed, firstly that of the filmmaker, who does not shy away from enjoying a stunning panorama or from taking the time to be with women who each day offer a portion of rice to an endless line of young monks. Faced with the ravages of tourism and the persistent colonial mentalities, it is easy to forget this register where the gaze suspends prejudices and establishes a level of equivalences; a group-based approach able to question the way in which roles are constructed, and where the work of filmmaking merges with the exercise of hospitality.
Antoine Thirion
Kimi Takesue is an award-winning filmmaker/artist working in documentary, experimental, and narrative genres. Takesue's films have screened at more than 250 film festivals and museums internationally including Locarno, Rotterdam, Sundance, Toronto, Mar del Plata, and the Museum of Modern Art and have aired on PBS, IFC, and the Sundance Channel. She is the recipient of Guggenheim and Rockefeller Fellowships, as well as the "Breakthrough Award" and fellowship from Chicken and Egg Pictures honoring women filmmakers who have made a significant contribution to the documentary field. Takesue's feature documentary 95 AND 6 To Go was nominated for the 2017 European Doc Alliance Award and screened at Doclisboa, CPH:DOX, BAFICI, and FID:Marseille. Takesue's critically acclaimed Ugandan feature documentary Where Are You Taking Me? was commissioned by the Rotterdam Film Festival and premiered at IFFR followed by MoMA Documentary Fortnight and the Los Angeles Film Festival. Takesue is Professor in the Dept. of Arts, Culture and Media at Rutgers University-Newark.
Production :
Kimikat Productions (Kimi Takesue, Richard Beenen, Sophie Luo)
Photography :
Kimi Takesue
Sound :
Kimi Takesue, Tom Efinger (Re-recording Mixer), Abigail Savage (Sound Design)
Editing :
Kimi Takesue
Print source :
Kimikat Productions - kimikatproductions@gmail.com