ON EITHER SIDE
DE PART ET D'AUTRE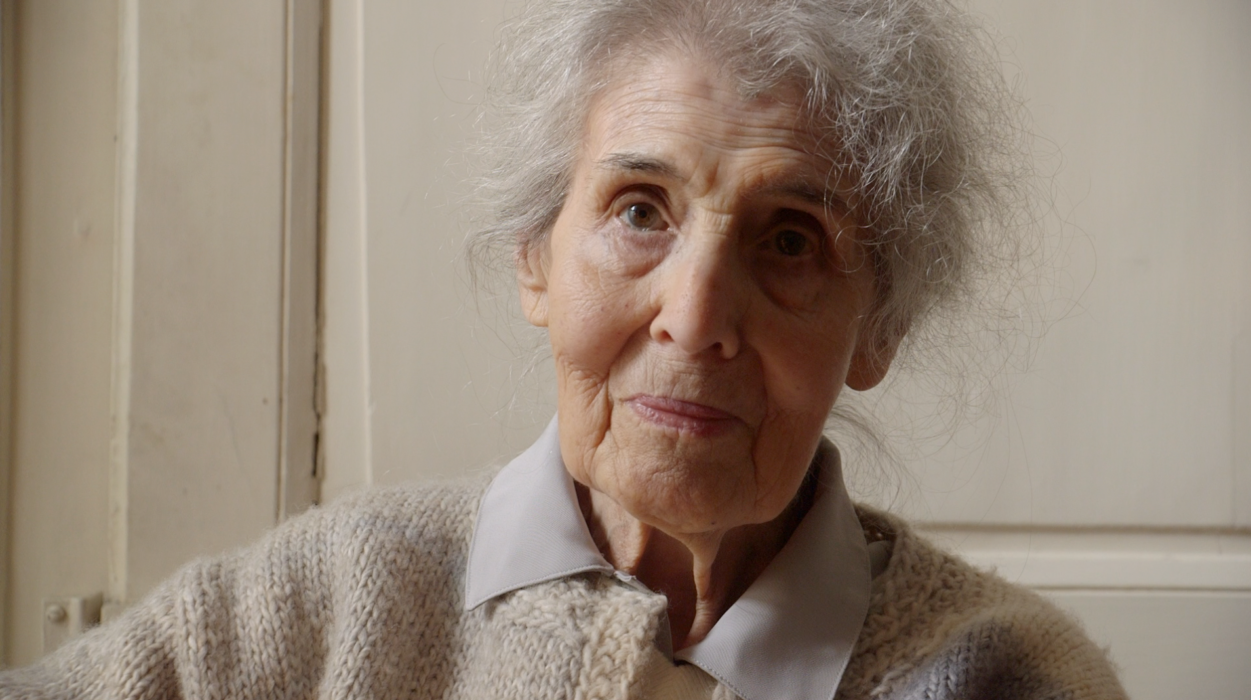 On either side is about the last moments spent with Cécile Reims, 91 years old at the time. In 2009, Matthieu Chatellier filmed Cécile Reims and Fred Dreux in their home at La Châtre. In 2019, he came back to see Cécile. Since the death of her husband she lives on her own. She doesn't write or engrave anymore.
She tells, for the last time, the story of her life during 20th century.
Matthieu Chatellier
Matthieu Chatellier is a filmmaker. After completing his studies at CinéSup in Nantes and the École Nationale Supérieure Louis Lumière in Paris, he directs a few short films, notably Slow (2004), and eventually finds his  creative autonomy in documentary filmmaking, blending reality with intimacy.
2021: Nos forêts ; Alter Ego Production, Nottetempo Films
2016: La mécanique des corps ; Alter Ego Production, Nottetempo Films, Bip TV, TV Tours Val de Loire (production, diffusion)
2014: Sauf ici, peut-être ; Gérald Leroux, Daniela de Felice, Nottetempo Films, Tarmak Films (production, diffusion)
2011: Doux amer ; Alter Ego Production, TV Tours Val de Loire
2010: Voir ce que devient l'ombre ; Moviala Films, Tarmak Films, Bip TV (production, Diffusion)
2007: (G)rêve général(e) ; Septième sens, Cityzen Télévision (production/ Diffusion)
Stage :
Editing in progress
Completion :
October 2022
Screening version length :
88 min
Expected final length :
90 min
Production :
Novanima Productions (Marc Faye)
Production contact :
distribution@novanima.com
Funds :
Bip TV, Dordogne, Normandie, Procirep Angoa, Ciclic région Cente, Région Nouvelle-Aquitaine, CNC FSA