Mr. Landsbergis
2021
Netherlands, Lithuania
246 min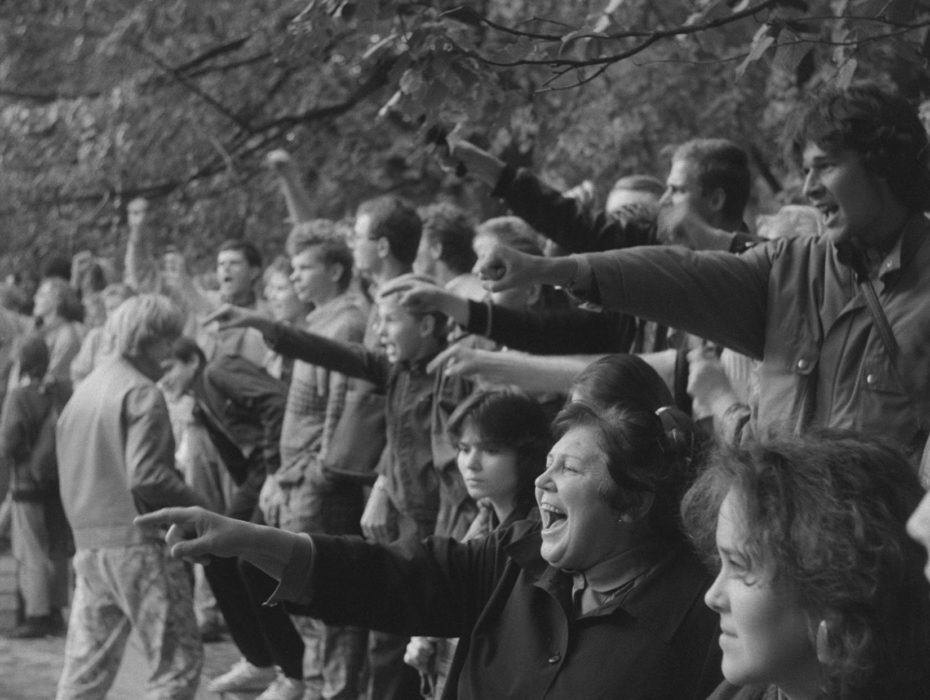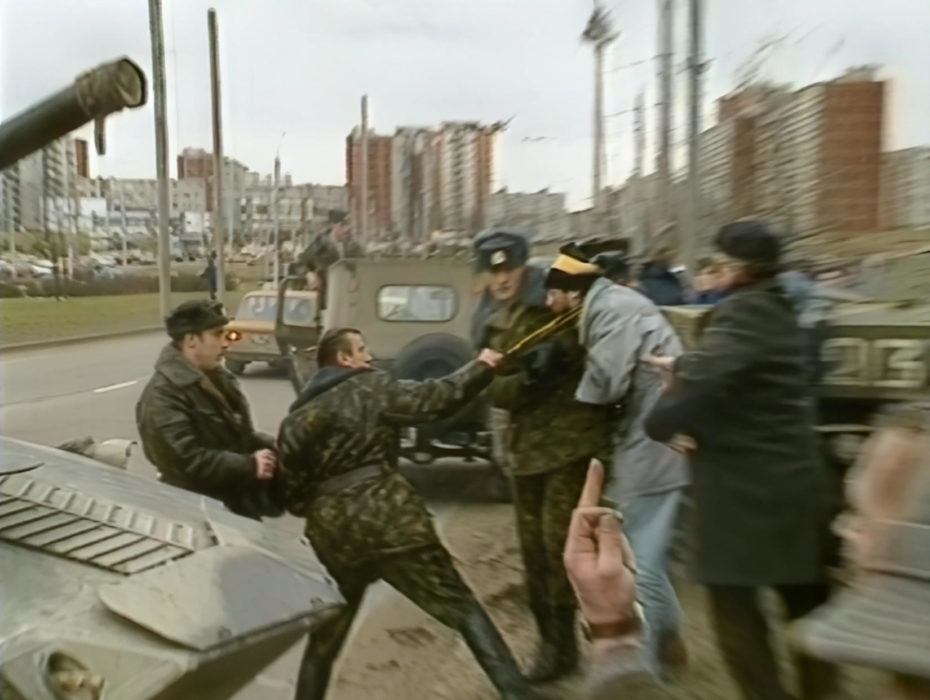 Vytautas Landsbergis is settled in an armchair in the garden of his house, peacefully. As a founding member of Sajudis, the party for the restoration of Lithuanian independence, he joined the liberation movement and went on to be elected President of the Republic of Lithuania in 1990. He is answering questions fielded by filmmaker Sergei Loznitsa, who is sitting opposite him off-screen. Vytautas Landsbergis tells the story of the liberation in detail, day after day, year after year, speech after speech, and Loznitsa accompanies him with material he knows well. Working on invaluable archives of demonstrations, rallies, speeches and gatherings, he traces the events with utmost precision, guided by his usual skilfulness in bringing the past back to life and looking at it from all angles. The archives are deftly edited and cut. Loznitsa comes up with shots and reverse shots to weave an enthralling narrative. A story of power relations and a victory that was won through a massive and persistent engagement. For after each congress of deputies or the need to repel the invasion of the Russian army, who is actually in charge? The crowd. While the Soviet Union was collapsing and growing weaker, in the streets of Vilnius, the crowd never retreated. Struggling but seldom afraid, packed together, united, in the streets, at the podiums or facing the soldiers. The gazes seen in the endless processions seem to say that it is here that the men and women who mobilised for the country's liberation felt most alive. Their voices express this and the film is filled with their song. "A singing revolution" and the voice of a man to turn history around.
Clémence Arrivé
Sergueï Loznitsa
Sergei Loznitsa was born on 1964. He grew up in Kiev (Ukraine). In 1997 Loznitsa graduated from the Russian State Institute of Cinematography (VGIK) in Moscow, where he studied feature filmmaking.
He has been making films since 1996, and by now he has directed 23 award-winning documentaries (among them the feature films Maidan, 2014; The Event 2015; Austerlitz, 2016; The Trial, 2018 and State Funeral, 2019 and four fiction films (My Joy, 2010; In the Fog, 2012; A Gentle Creature, 2017; Donbass, 2018).
Production :
Studio Uljana Kim, Atoms & Void, Current Time TV
Cinematography :
Jonas Zagorskas, Peteris Sudakovs
Sound :
Saulius Urbanavicius
Editing :
Danielus Kokanauskis
Print source :
maya.kasterine@atomsvoid.com