IF YOU DON'T WATCH THE WAY YOU MOVE
2022
United States
12 min
Language: English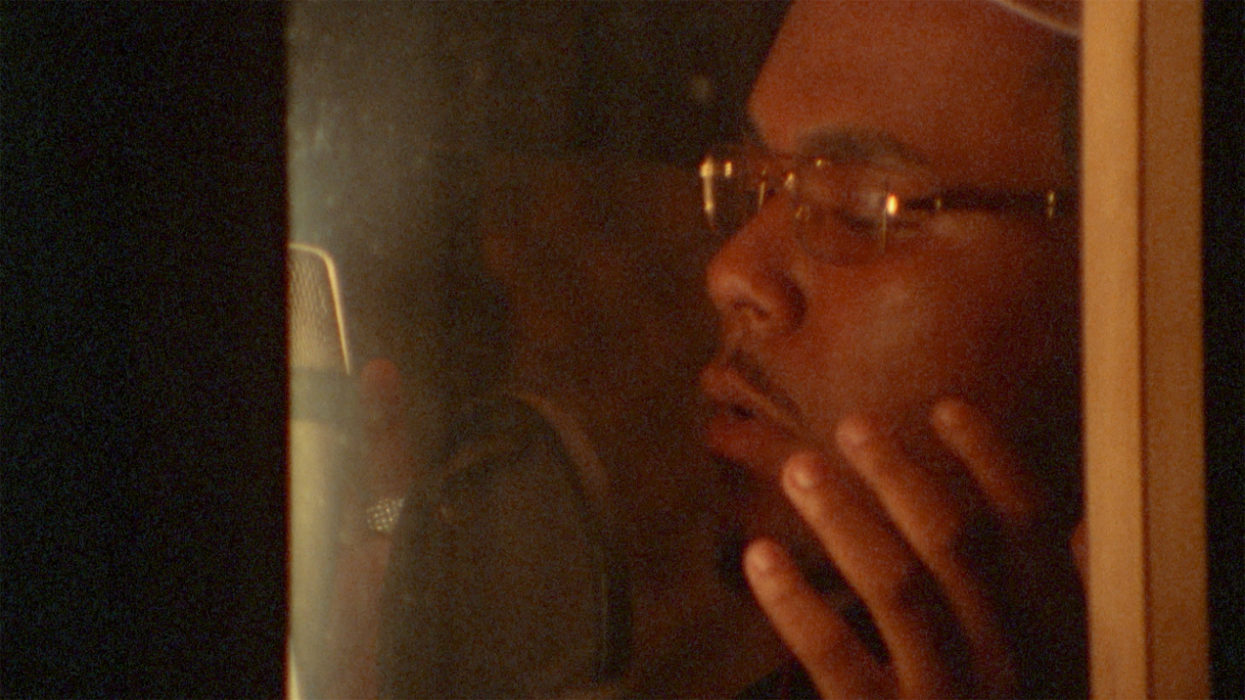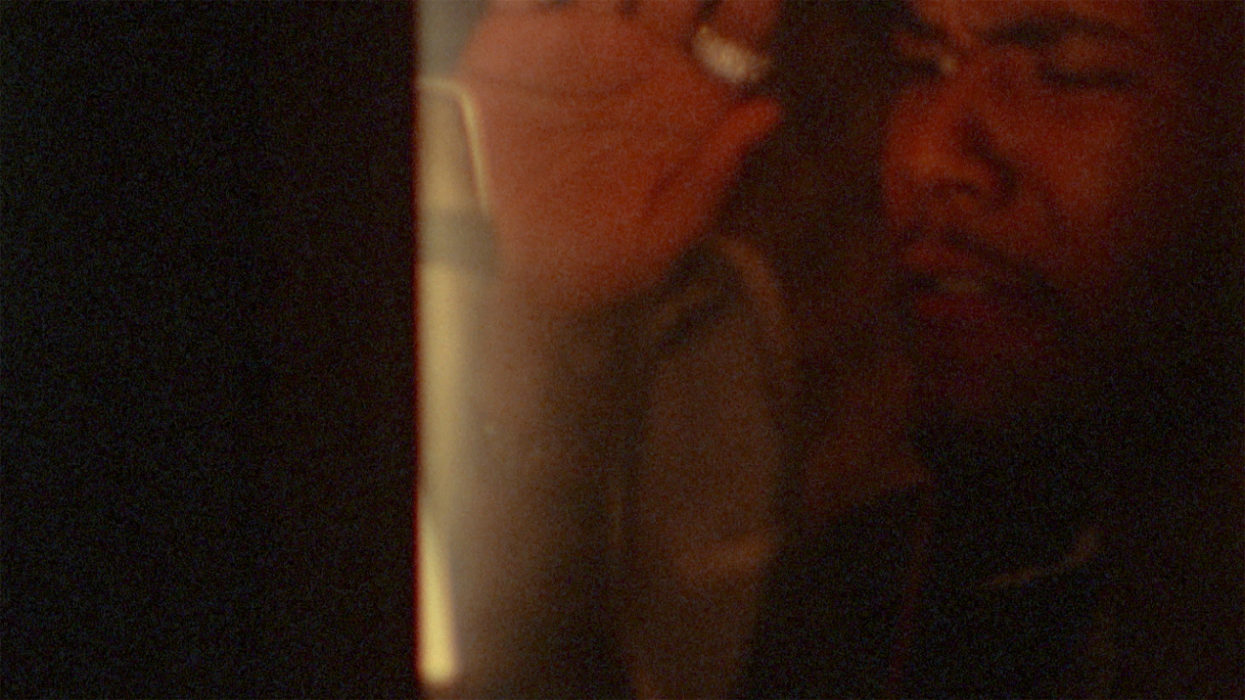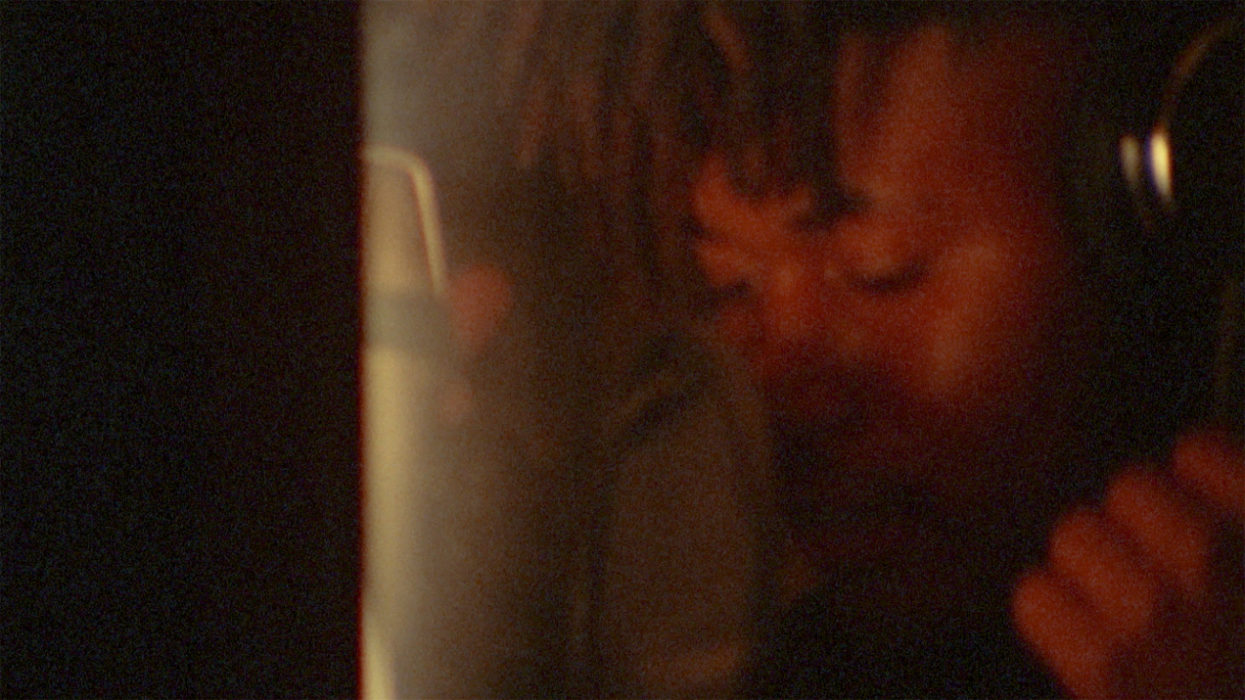 Derek "Dripp" Whitfield Jr. and Taymond "ChoSkii" Hughes of the music group BmE composing and recording their latest composition, "Shiesty", in the Columbus, Mississippi studio of Jermaine "Country Blakk" Hughes, only to be interrupted by a John Cage score.
---
Announced in Kevin Jerome Everson's brief description of his film, the presence of a famous piece of music by John Cage could not be more discreet, or paradoxically more explicit. The citation is above all totally rigorous: it lasts precisely 4'33 minutes. On either side of the citation, the music filmed on the fly at a recording session is that of a Southern rap group whose presence blends quite naturally into the tribute. And like the original piece, this clever and fortuitous citation is much more than a simple conceptual trick. Just as the 1952 work restored a lost power to the listener's hearing (listen to silence, recognise it as music), this announced yet hidden segment of If You Don't Watch the Way You Move aims to give back to the spectator the full awareness of their gaze. And like Cage's work, this was only possible by relying on the strict rules of representation (the pianist who bows, sits down, lifts the keyboard lid, and closes it 4'33 minutes later), here the moment of pure "Cagian" observation is placed with the utmost precision. The moment is also delimited by the context (on either side, the constantly repeated refrain which gives the film its title and which through a sort of Kuleshov effect clouds this central segment with a slight heady melancholy); Once again, it offers K. J. Everson's plethoric filmography a means of purely and simply reinventing the art of the portrait.
Jérôme Momcilovic
Kevin Jerome Everson (b.1965, Mansfield, Ohio). Professor of Art at University of Virginia, Charlottesville. Everson's art practice encompasses printmaking, sculpture, photography and film. Recipient of the Guggenheim; Berlin Prize; Heinz Award; Alpert Award; Rome Prize. Mid-career retrospectives at Cinema du Reel; Tate Modern/Film; Halle fur Kunst Steiermark, Graz; Harvard Film Archive; Whitney Museum of American Art and included in Whitney Biennial, Sharjah Biennial and Carnegie International.
Production :
Picture Palace Pictures (Madeleine Molyneaux), trilobite-arts dac (Kevin Jerome Everson)
Photography :
Kevin Jerome Everson
Sound :
Derek Whitfield Sr.
Editing :
Kevin Jerome Everson
Music :
BmE
Print source :
Picture Palace Pictures - picturepalacesale@yahoo.com