Dry Ground Burning
Mato seco em chamas
2022
Brazil, Portugal
150 min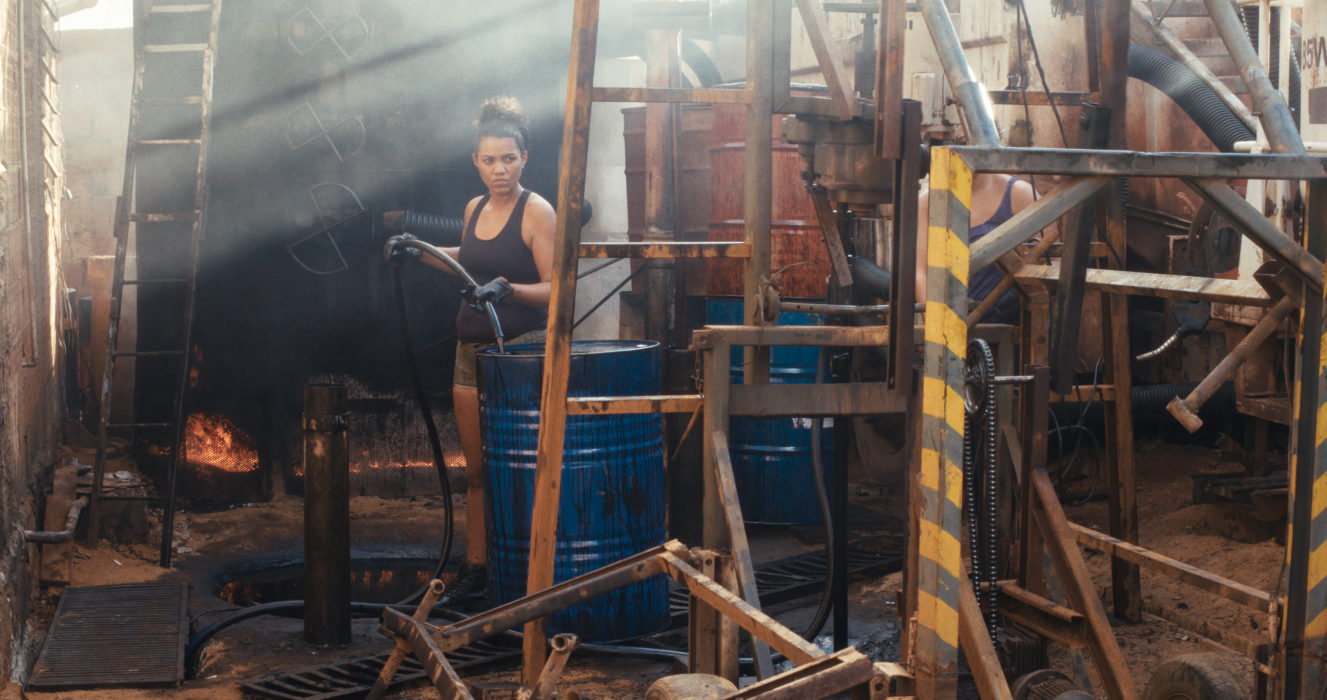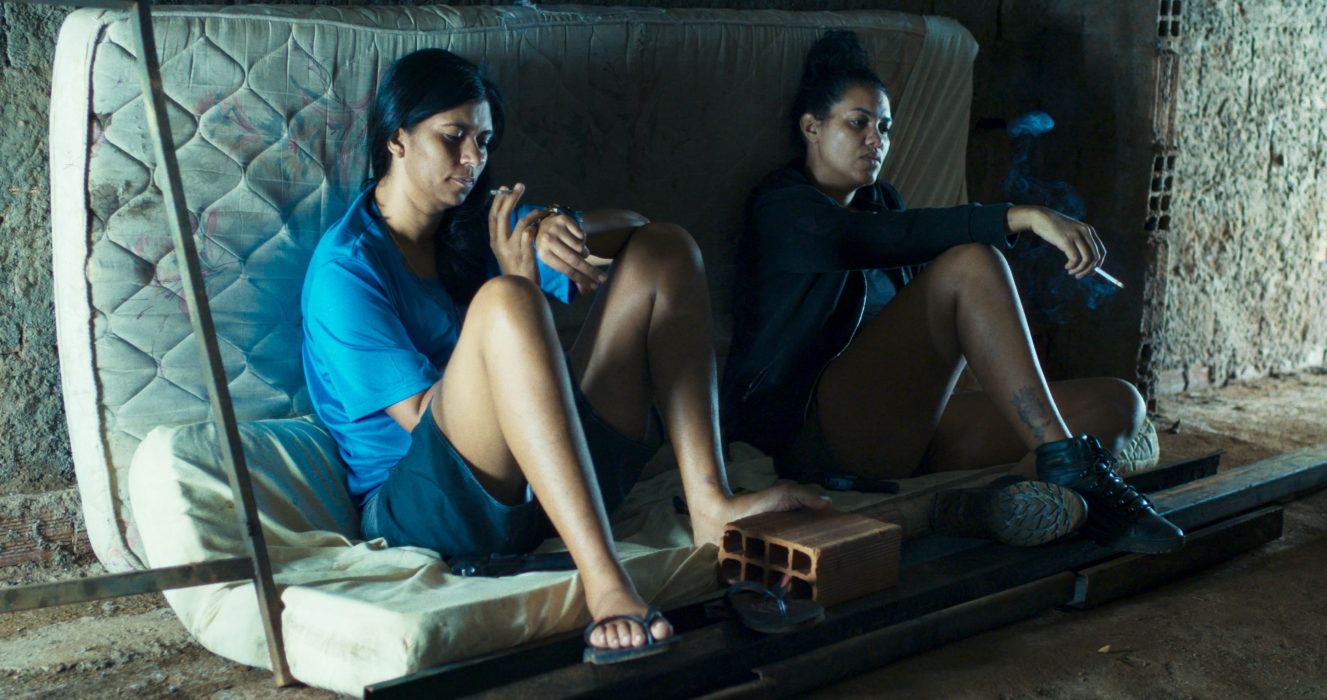 Wildfires, motorbike headlights and flares light up a night of oil: the signals of a secret organisation in a repressive political system. We are in the Sol Nascente favela in Ceilandia, a district built on the outskirts of Brasilia in the 1970s to control the influx of new arrivals in the Brazilian capital. The population was forced to live without water or electricity in precarious housing, surrounded by dust, mud and flash floods. This was half a century ago, the sprawl is larger now, and the residents are still victims of an eradication policy. Joana Pimenta and Adirley Queirós spent three years there filming with non-professional actresses a fiction of revenge: the revenge of Chitara, her sister Lea and an all-female gang operating a pirate oil refinery whose production they sell off cheap to bikers, who are equally seen as criminals. Their hard work brings the reward of emancipation: one wants to set up a brothel, while another tries her hand at politics, distributing her tracts in the street as the opposition's tanks blare out the name of Bolsonaro. Because all these fictions – musical comedy, dystopia, prison films – and the efforts they require keep political enemies at bay. But the threat is drawing closer. On some waste ground between Brasilia and Ceilandia, a prison was built. After being incarcerated there for six years, Lea reunites with her children and makes a film. Through fiction, she tells the story of her life and of those dear to her. Through art, she attempts to live up to their experience. If this reminds you of Vanda, Zita and Fontainhas, here are their equally powerful and fascinating Latin American sisters: Lea, Chitara and Ceilandia.
Antoine Thirion
Joana Pimenta
Joana Pimenta is a filmmaker from Portugal. Her latest film, An Aviation Field, premiered in competition at the 69th Locarno Film Festival, and was screened in the Toronto International Film Festival, New York Film Festival, Rotterdam, CPH:Dox, Rencontres Internationales, Oberhausen, Valdivia, Mar del Plata, Edinburgh, among others, and received the Jury Award for Best Film in Competition at Zinebi '58. Joana has a PhD in Film and Visual Studies and Critical Media Practice from Harvard University, where she currently teaches filmmaking and is Interim Director of the Film Study Center and a filmmaker associated with the Sensory Ethnography Lab.
Adirley Queirós Andrade
Adirley Queirós Andrade is a filmmaker from Brazil. His latest films are Once It Was Brasilia (2017), which premiered at the 70th Locarno Film Festival where it received the Special Mention Signs of Life, and White Out Black In (2014), which was widely screened and won more than 20 awards in Brazil and abroad. His work has been screened at Lincoln Center, Museum of the Moving image, the ICA London, Pacific Film Archive, and featured in publications such as Artforum, Cinemascope, and Cahiers du Cinéma. Adirley's films have had theatrical releases in Brazil, the U.S., the UK, Argentina, and Portugal, among other countries, and are currently screening in the Criterion Collection channel.