Cinéma du réel and *DUUU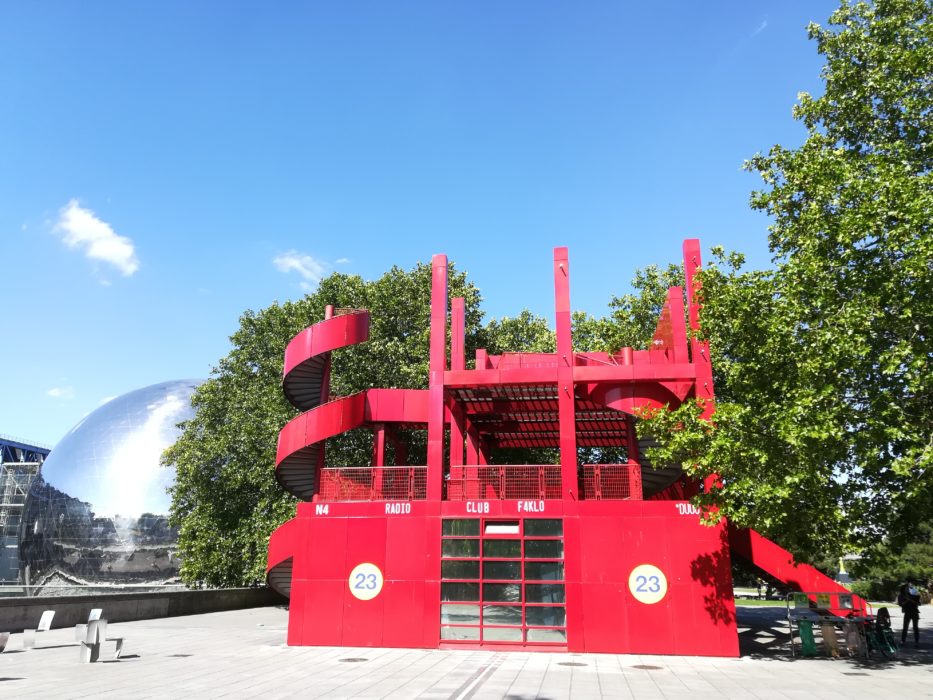 Cinéma du réel and *DUUU radio start a new partnership with the outdoor screenings of four films of the French selection of the 2020 Edition of the festival.
8.30pm interviews with the filmmakers, by Pauline Rigal
10.00pm Outdoor screenings
————————————–
Thursday July 16th – 10.00pm
LA FABRIQUE DES MONSTRES, Malak Maatoug
France, Portugal | 2020 | 26'
PARADISIO, Hendrik Hegray
France | 2019 | 54'
————————————–
Friday July 17th – 10.00pm
AGE OF HEROES, Simon Ripoll-Hurier
France | 2020 | 19'
J.A, Gaëlle Boucand
France | 2020 | 60'
————————————–
Studio *DUUU / Folie N4, Parc de la Villette, Paris 19e
Free entrance. Bar.
————————————–
An event organized as part of «Plaine d'artistes, les coulisses de la création» at La Villette, with the support of the Direction régionale des Affaires culturelles d'Île-de-France – Ministère de la Culture.